Bruins stars Brad Marchand, Taylor Hall question federation's decision to pull out of Olympics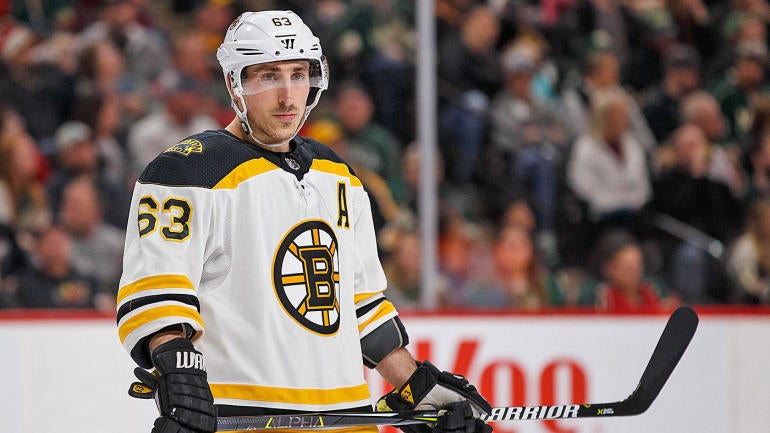 USATSI
Boston Bruins star Brad Marchand To be unhappy when NHL withdraws without sending players to Beijing 2022 Winter Olympics in February. Marchand called NHL on Tuesday, wrote online that the league is putting more emphasis on money than what the players really want.
Marchand hinted in a tweet that tournament players had no say in the decision not to travel to Beijing for the Winter Olympics.
Here's what Marchand said:
"@NHL and @nhlpa can change cba's rules to add a team of taxis so they don't miss any games and don't lose any money… it's been agreed that players will refund pay the escrow until the owners are finished from what they have lost in this pandemic, no matter how many games are missed.. but they cannot run a taxi fleet during the Olympics to them can honor the agreement they made so that the NHL players can go…please tell me it's not a bull —-…and to all of you who want to go back back to losing wages on leaving… yah it doesn't matter.. let the players make their choices."
Marchand's comrades Taylor Hall had a similar feeling on the subject.
"I feel bad for a lot of guys. And it's too bad that it doesn't really want to happen. Who knows if the league really wanted us to go through in the first place, but it was like that. come on," Hall said on Tuesday, according to the Boston Sports Magazine.
The NHL withdrew from the previous Olympics in December due to an increase in COVID-19 cases during the tournament that forced the suspension of the competition.
The federation has until January 10 to make a decision without facing any financial penalties. NHL Commissioner Gary Bettman said The league now needs to use the three-week break scheduled in February (intended for players heading to the Olympics) to make up for the COVID-19 losses halted in December.
https://www.cbssports.com/nhl/news/bruins-stars-brad-marchand-taylor-hall-question-leagues-decision-to-pull-out-of-olympics/ Bruins stars Brad Marchand, Taylor Hall question federation's decision to pull out of Olympics