Brought home a Kawasaki Ninja 1000: First impressions
The thought of upgrading had crossed my mind several times over the past decade. When the CBR250 and first generation Duke 390 came out, I seriously considered an upgrade.
BHPian deer hunter recently shared with other enthusiasts.
prolog
For me, the Kawasaki Ninja 1000SX is the all-round bike. The one bike to fulfill all my cycling dreams.
It looks good.
Can do a quick drive Sunday morning.
Can drive my kind of off-road (read minimally).
Can do a solo weekend getaway.
And also can make a multi-day two-person trip.
Before I continue, my big thanks to bhpian KarthikK, whose property review is the bible for all things Ninja 1000. Also my gratitude to bhpian dkaile whose review helped me overcome many of the mysteries in an otherwise happy ownership experience.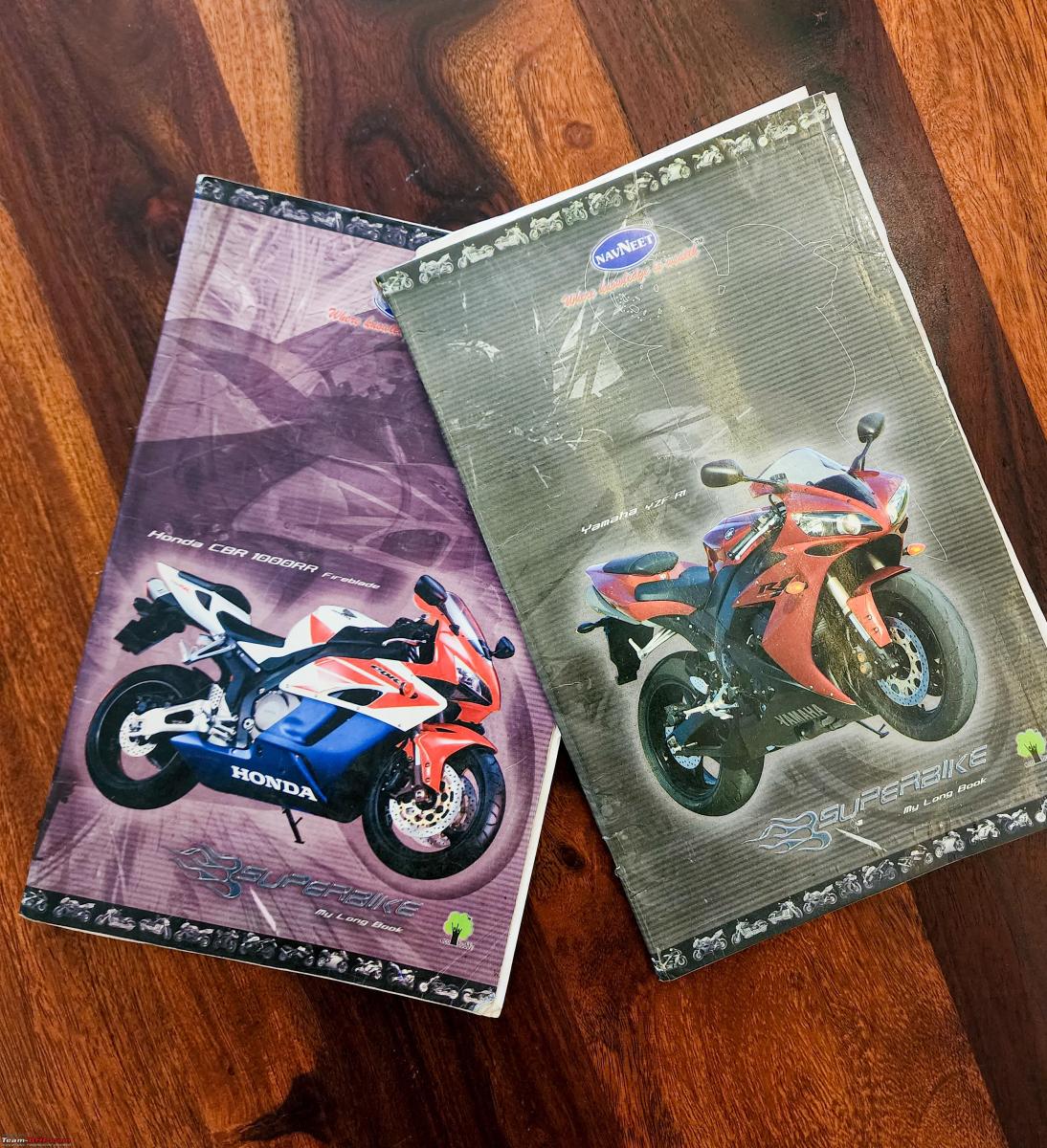 The history
For as long as I can remember I have been interested in cars, especially motorcycles. Coming from a middle-class, employed family from rural Kerala and not having much fortune in generation, there was no vehicle at home. My parents were more concerned with giving me the best possible education than with the comfort that a vehicle could offer them. Because of this, growing up, I never really had the opportunity to drive or experience the thrill of being on a motorcycle. But my love for bikes never waned, and images of the R1 and Fireblade adorned my bedroom wall and the covers of my notebooks.
I still have those notebooks.
The turning point came after I finished my 12th. I passed the entrance exams and had the opportunity to enter one of the best colleges in the country, all with negligible fees. With that out of the way, my parents were relieved that the expected college expenses they had been saving for weren't there. Shortly thereafter, they bought their first car. And I am me, pestered her for a bike and ended up with my very first bike.
Didn't take a picture during delivery. The first picture I took was of my hostel parking lot.
The 2010 Yamaha YZF R15.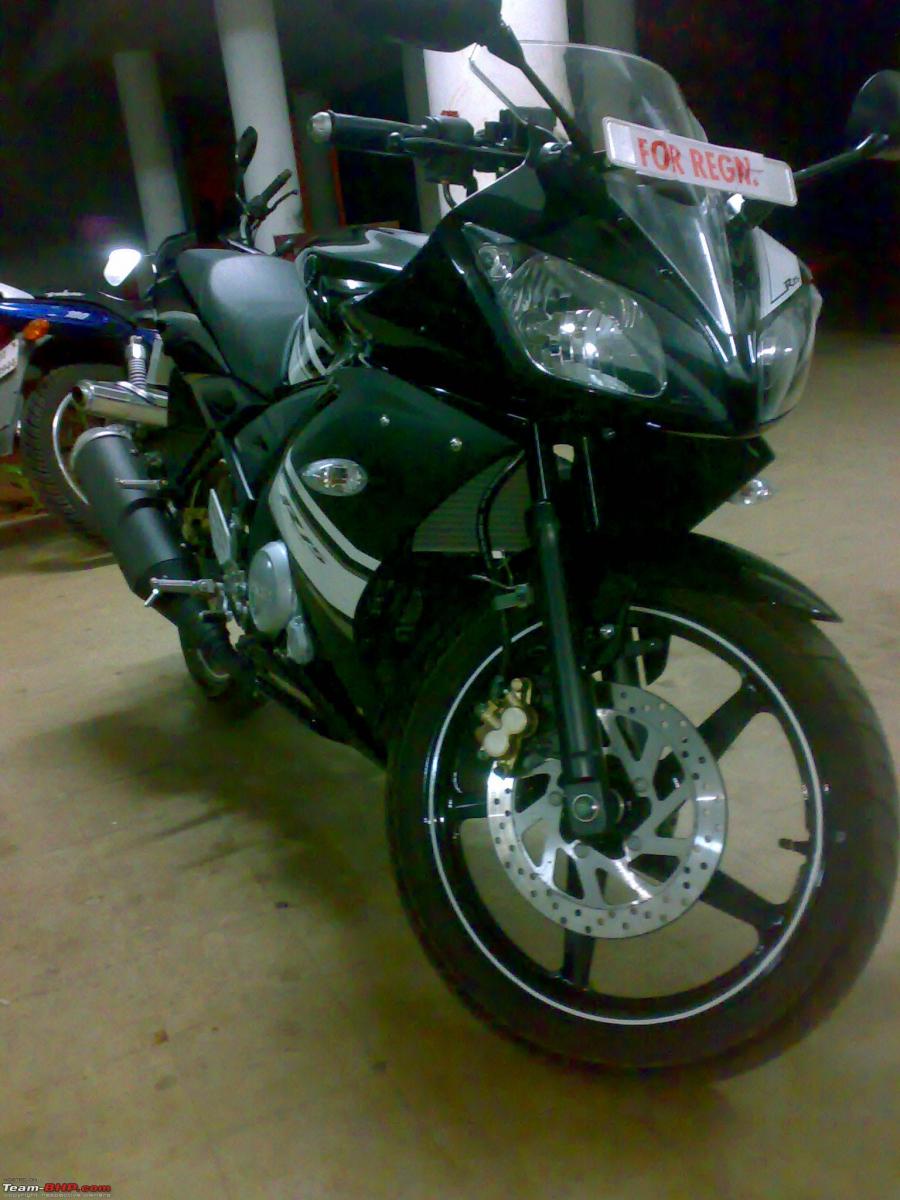 Until then I had never ridden a bike. I learned the theoretical aspects of riding from some friends and took delivery of the bike. I only learned to ride properly when I got the bike. I got my learner's license a week before the bike was handed over, took the R15 for the test a month later and got my driver's license. A 100 km ride was the norm almost every weekend. She served as my main commuter throughout my college years. The R15 has been with me for almost 13 years now and has done over 1,000km (not sure of the exact number as the console has been changed twice).
On a trip to Valparai sometime in early 2013.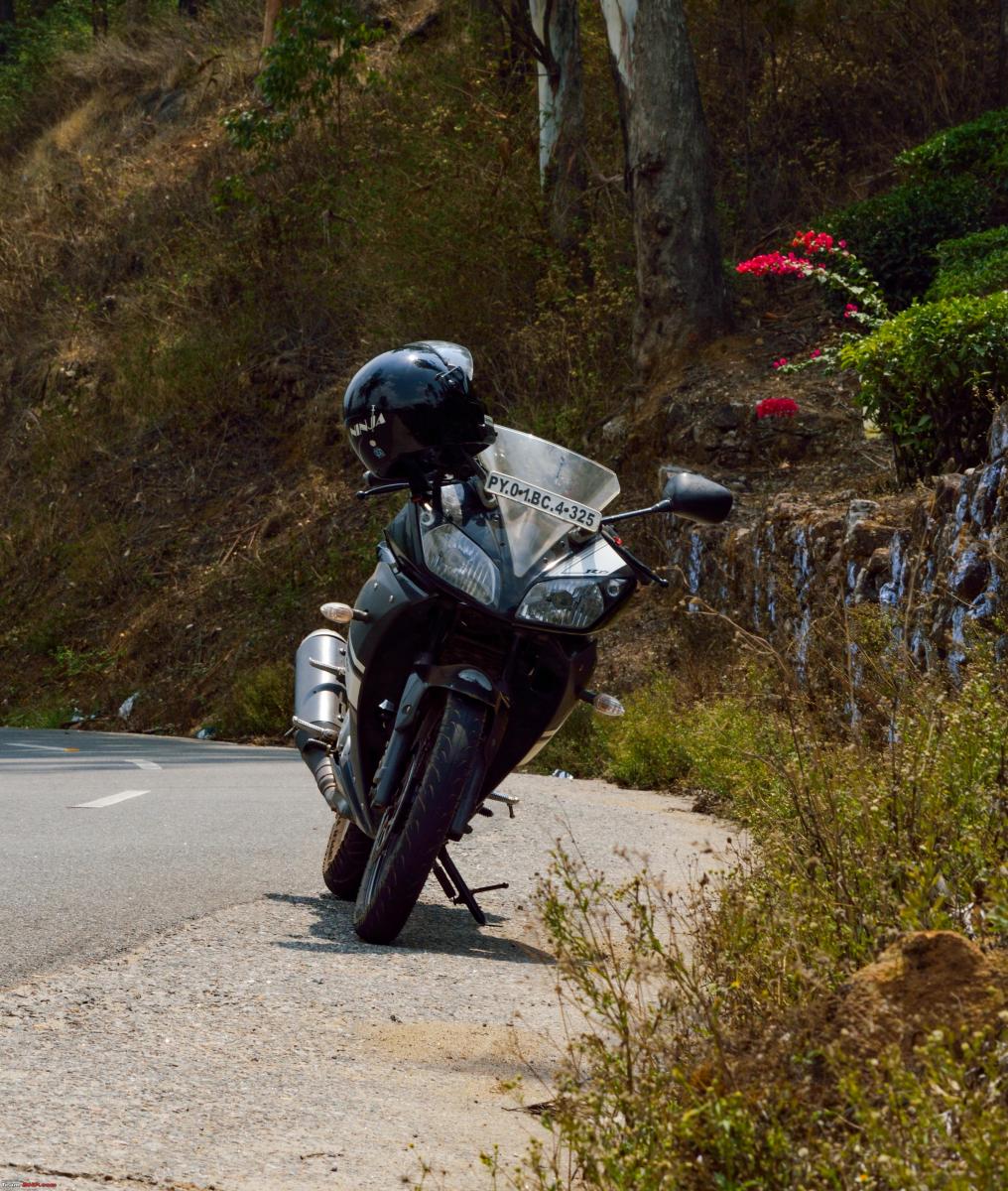 The thought of upgrading had crossed my mind several times over the past decade. When the CBR250 and first generation Duke 390 came out, I seriously considered an upgrade. For various professional and private reasons, however, nothing was realized. My mileage had dropped drastically after the 5th year of ownership, with work commitments forcing me to use my car more frequently. In the meantime I got myself a Vespa for the local runs which further reduced the mileage from R15. Runs were limited to a few miles every few months. All short solo rides have now shifted to the Vespa.
The 2016 Vespa SXL 150.
2018 and 2019 were quite challenging for me personally and professionally. As I slowly tried to rebuild, 2020 came and the pandemic hit. With people dying like flies and realizing the impermanence of life, I had a kind of epiphany. I started enjoying motorcycling again and the R15 got a new life.
Sunday drive between lockdowns and restrictions.
The big step
The R15 was already a decade old in 2020 and the age was showing. The bike, which reached 135+ km/h when new, struggled to even reach 110 km/h. Overtaking fast cars became impossible. Long-distance touring became a chore. My 10 year old bike was struggling to keep up with a much faster world than it was used to. The upgrade became a necessity for me. Despite this, I plan to keep the R15 in running condition for as long as possible.
My view of the perfect bike has also changed over the years. While I enjoyed looking at the R1s and Fireblades, I realized that I didn't really want to drive them given their impracticality. Even though the R15 v1 was considered a sport bike when it was launched, the ergonomics were more like a sport tourer and nowhere near as aggressive as the R15 v3/v4 or the KTM RCs. So I wanted something similar to my R15 but bigger.
It was around this time, in early December 2020, that I came across bhpian KarthikK's thread about his Ninja 1000. I settled on the Ninja and didn't really consider any other bike. The Ninja's ergonomics were similar to my R15 v1 and it had the inline-4 engine I wanted. The next day I drove to Kawasaki Kochi and booked the bike. The delivery took place on 17.12.2020.
Ready for the reveal.
Continue reading the BHPian deerhunter review for more insight and information.
https://www.team-bhp.com/news/brought-home-kawasaki-ninja-1000-initial-impressions Brought home a Kawasaki Ninja 1000: First impressions