Black Adams' Sarah Shahi confirms what we suspected about Noah Centineo's behavior on set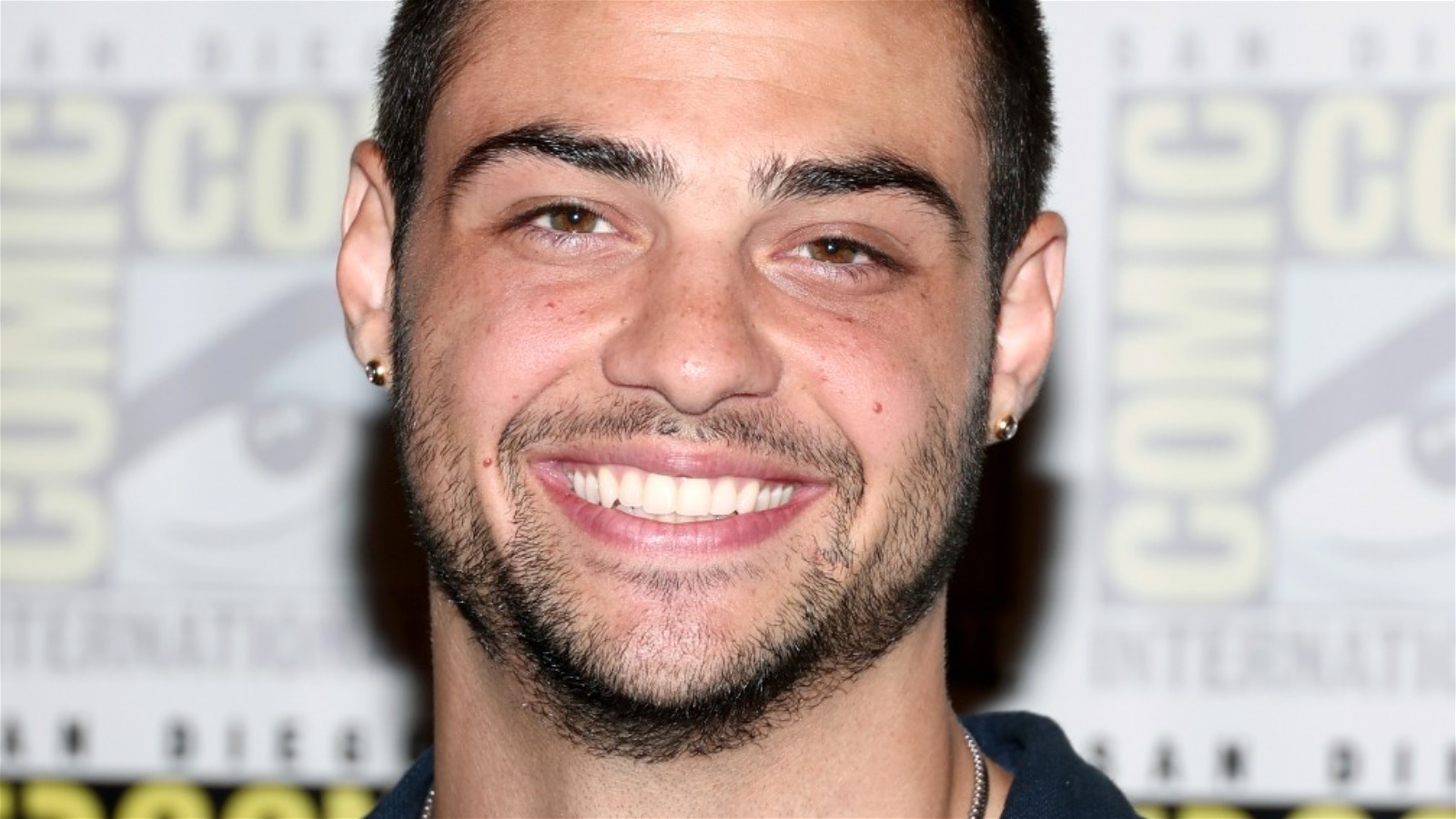 Black Adam is Noah Centineo's full foray into blockbuster action — though he did get a sneak peek back in 2019 while working on Elizabeth Banks' Charlie's Angels. Apparently he has no problem diving headfirst into the superhero genre, and he's already proven his ability to work well in ensembles thanks to projects like The Fosters and T@gged. Obviously, a big budget film like this puts a lot of pressure on its stars, but according to Centineo castmate Sara Shahi, the young actor brought an exuberant energy to the set.
Shahi told Collider what it was like working with him, saying: "I mean, you know, he's like a puppy. Yes, I also remember the first time I met Noah. It was between the trailers. And he just hopped around, just hopped around, hopped around." She continued, "And he just reminds me of a Labrador puppy. Or something like that. Like his energy is just so playful and so high and, and you know, and he's funny and he's good. And he reads a lot, which surprised me. I thought, 'You read?'"
With so many talented actors, Dwayne Johnson's enthusiasm for the project, and Centineo's lovable canine nature, it sounds like the Black Adam cast had a lot of fun working together. Whether they make it again all depends on how successful the film is alongside Warner Bros. Roadmap for the future of the DCEU.
https://www.looper.com/1001149/black-adams-sarah-shahi-confirms-what-we-suspected-about-noah-centineos-on-set-behavior/ Black Adams' Sarah Shahi confirms what we suspected about Noah Centineo's behavior on set