Biden mocks Trump with joke about windmills causing cancer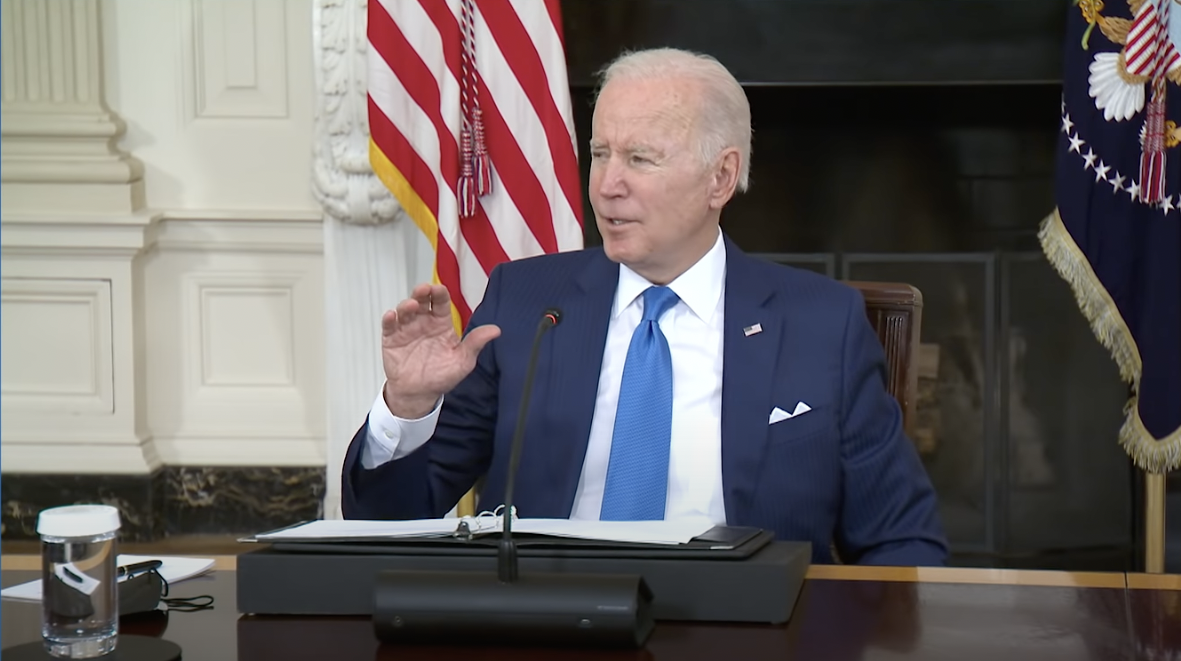 chairperson Joe Biden made an admitted "joke" on Wednesday, when he said windmills cause cancer while petting the former President Donald Trump.
Trump made headlines in 2019 for comments about renewable energy sources, such as wind turbines, when he speculates They are not only annoying to the eyes but can also be dangerous to health.
"If you have a windmill anywhere near your house, congratulations, your house just dropped 75% in value," Trump declared while mocking. Hillary Clinton to promote green energy alternatives. "And they say noise causes cancer."
Trump did not elaborate on how noise from the turbines could lead to cancer, but he did condemn them for their ability to kill birds.
Trump said, "If you love birds, you never want to walk under a windmill."
Yes, Trump just said windmill noise causes cancer https://t.co/QyvLMXjIfk pic.twitter.com/eFeAV9C0s9

– Newsweek (@Newsweek) April 3, 2019
On Wednesday, Biden met with utility company executives in conversation about his derailed Build Back Better agenda.
Biden thanked the CEOs for creating jobs, making electricity accessible and affordable, and for their efforts to integrate green energy into their operations.
At one point, Biden asked them about wind energy.
"General question: Do you notice less resistance when you start talking about wind and windmills?"
"I know they cause cancer," Biden added as the room burst into laughter.
Biden: Do you have a drop in resistance when it comes to wind and windmills? I know they cause cancer. Bad joke. I shouldn't joke about that pic.twitter.com/CuWX2XH73P

– Acyn (@Acyn) February 9, 2022
He concluded, "Bad joke. I shouldn't joke about it."
Is there a trick we should know? tips@mediaite.com
https://www.mediaite.com/news/watch-biden-mocks-trump-with-bad-joke-about-windmills-causing-cancer/ Biden mocks Trump with joke about windmills causing cancer