Best Disney Plus Shows and Original Series to Watch (May 2023)
Get ready to enjoy new original series and welcome familiar favorites.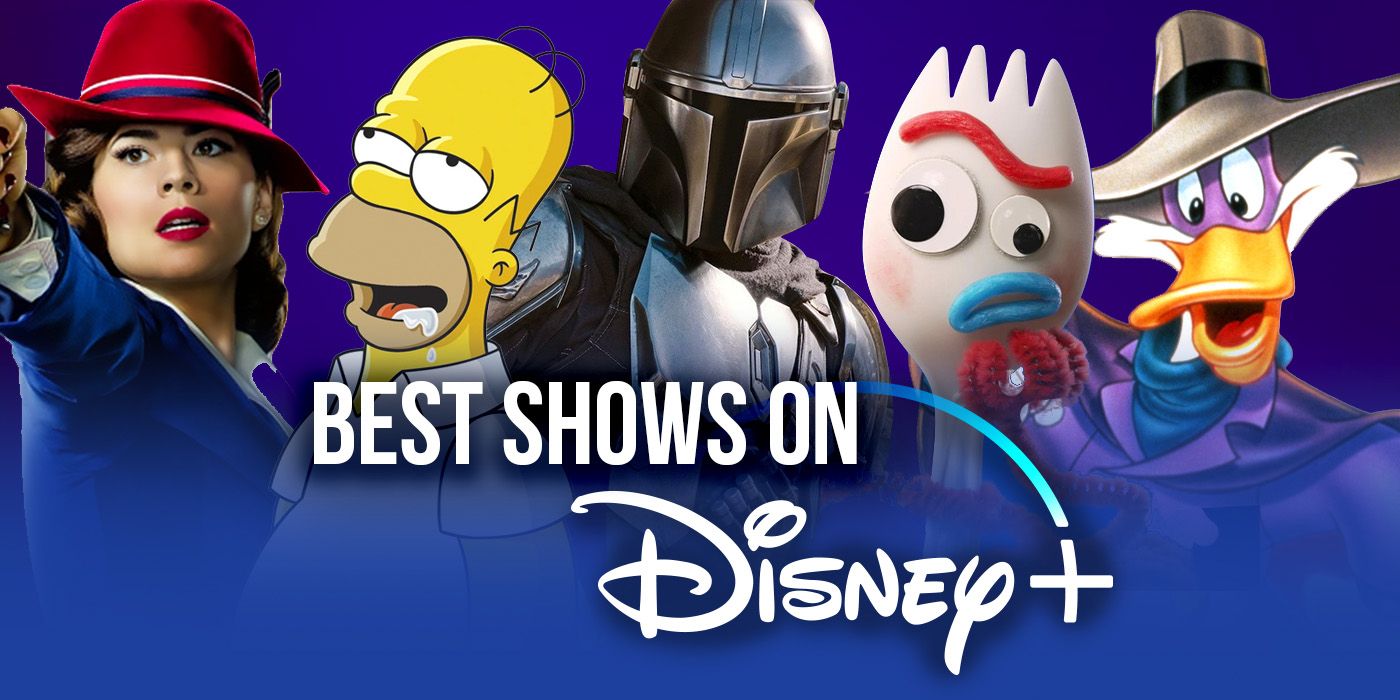 Disney+ is a great place to watch nearly every Disney movie under the sun, but you can't forget the television. Disney+ has so much original television programming, both that's previously aired on Disney Channel and/or ABC and shows that are original to the service. From new releases to nostalgic favorites to hidden gems, we've waded through the countless list of good shows on Disney+ to find the truly great ones.
Below, you can peruse our list of the best shows on Disney Plus, which includes new original series, reality shows, kids-centric programming, and, of course, the classics.
Editor's note: This list was last updated on May 26th to include American Born Chinese.
RELATED: The Best TV Shows to Binge-Watch
80
Moon Knight (2022-present)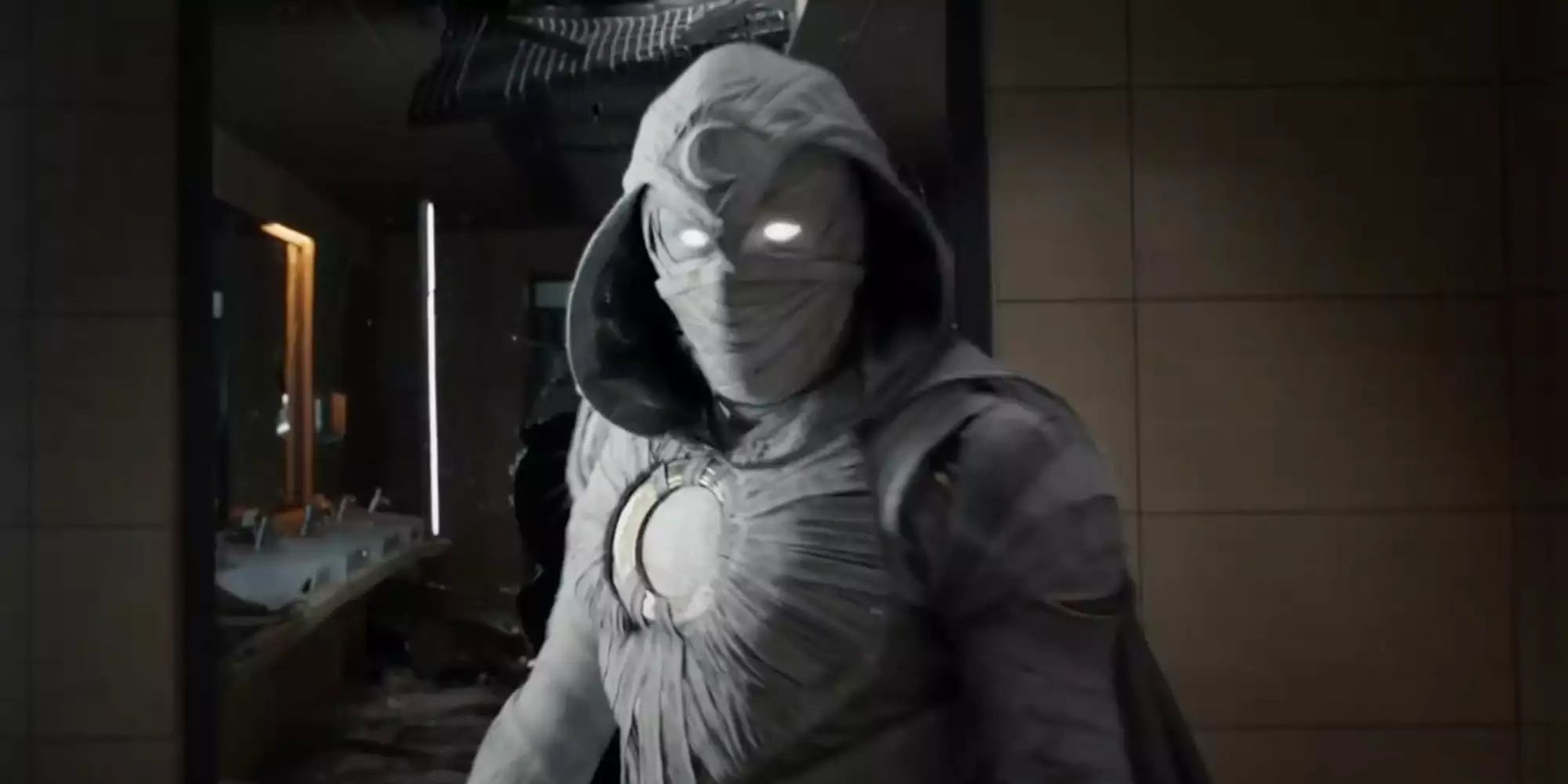 Created by: Jeremy Slater
Cast: Oscar Isaac, May Calamawy, Karim El Hakim, F. Murray Abraham
From the jump, this latest Marvel show promised something the likes of which we had never seen before from the cinematic franchise — and thanks to a cast helmed by the talents of Isaac, Calamawy, Hawke, and more, it undoubtedly delivered. Isaac has to pull double (and eventually triple duty) as the mercenary Marc Spector, who occasionally shifts into his alternate personality, a meek museum employee known as Steven Grant, as a result of his near-lifelong experience with Dissociative Identity Disorder, or DID. His mental illness doesn't keep him from becoming the avatar of the Egyptian god Khonshu (Abraham), who taps Spector to fight his vengeful battles against those who would do wrongs and attempt to skirt the consequences. Along the way, Marc is forced to do battles within as well as without, exploring some of his most painful and repressed memories in order to become the most accepted version of himself. With the finale of Marvel's latest Disney+ series airing this week, it's safe to say that Moon Knight has rooted itself firmly in the pantheon of successful MCU ventures on the small screen. – Carly Lane
79
American Born Chinese (2023-present)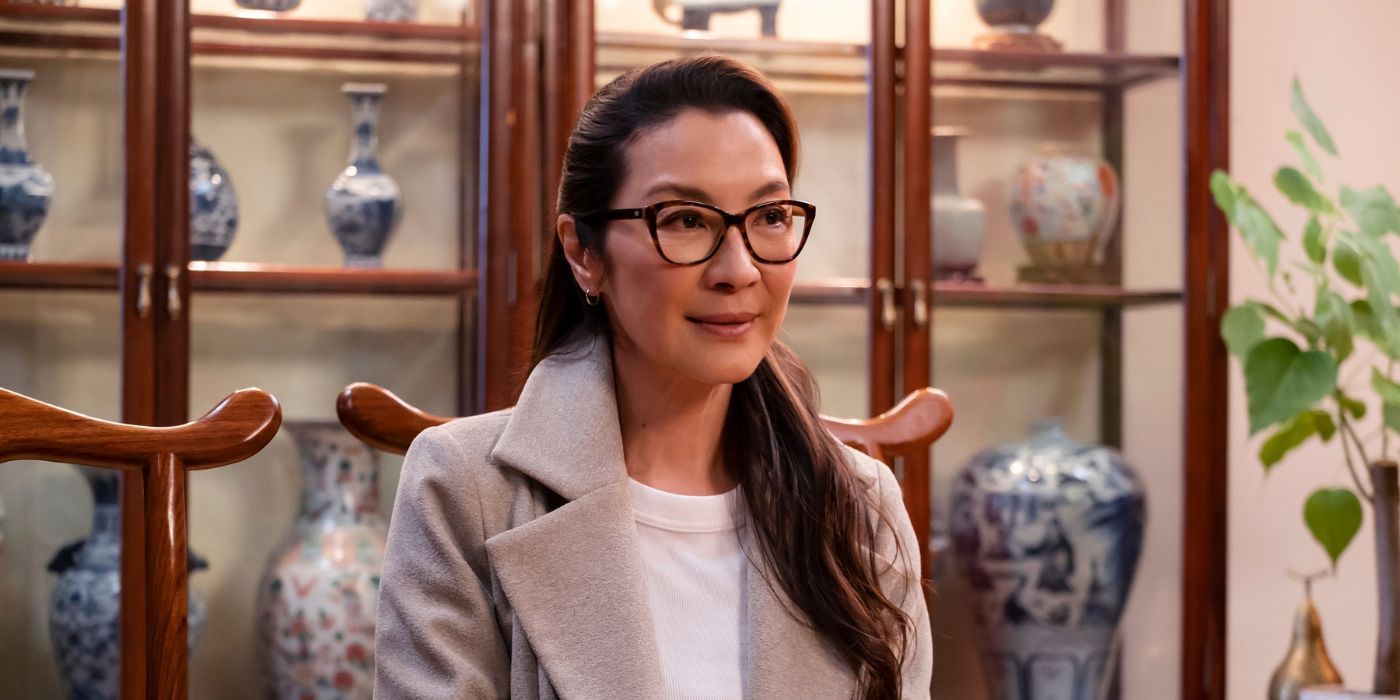 Creator: Kelvin Yu
Cast: Michelle Yeoh, Ke Huy Quan, Celeste Den, Ben Wang
Based on the graphic novel of the same name created by Gene Luen Yang, American Born Chinese is a mystical and magical story about a young Chinese American high schooler, Ben Wang (Chang Can Dunk), who gets pulled into an epic battle of the heavens involving the greatest figures from Chinese folklore. Creator Kelvin Yu (Bob's Burgers) not only captures the ups and downs of trying to fit into American culture while maintaining your own heritage and traditions, but he also injects some amazing action by enlisting Shang-Chi writer and director Destin Daniel Cretton. In addition to its heart and great visuals, the show has a phenomenal cast, including Everything, Everywhere, All at Once alums Michelle Yeoh, Ke Huy Quan, and Stephanie Hsu.
78
Star Wars: Young Jedi Adventures (2023-present)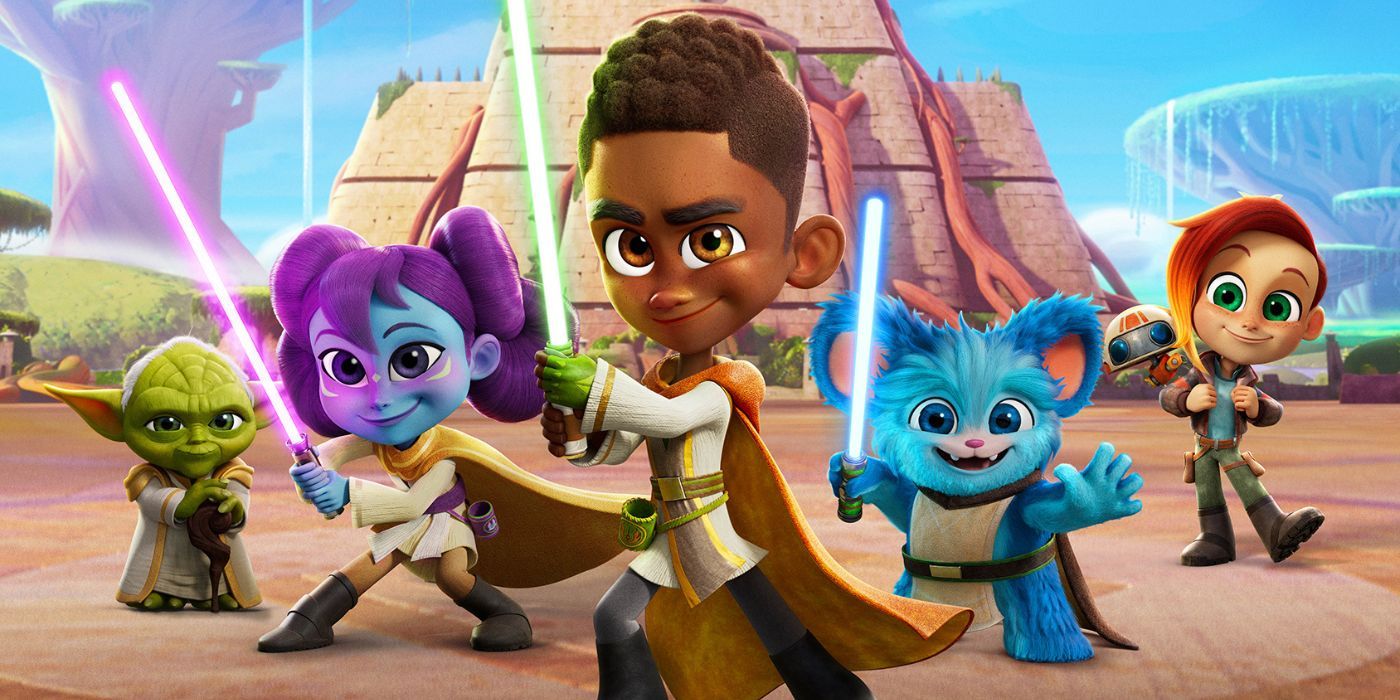 Creator: Shellie Kvilvang, Lamont Magee, Michael Olson
Cast: Dee Bradley Baker, Emma Berman, Juliet Donenfeld
Since launching in the 70s, Star Wars as a franchise has appealed to audiences across a wide age range, from young children to their grandparents that grew up with the originals. But Star Wars: Young Jedi Adventures gets back to its roots as a story meant to teach kids that they are capable of more than they think. Following four Jedi younglings training to be Jedi Knights, the series teaches them the tenets of the Force and how to work as a team to keep peace across the galaxy. The animation and voice acting are bright, fun, and captivating — not to mention the wonderful writing that makes the main kids lovable and relatable even in this world of space wizardry and alien monsters. Fans of the franchise, new and old, are sure to enjoy this series.
77
The Muppets Mayhem (2023-present)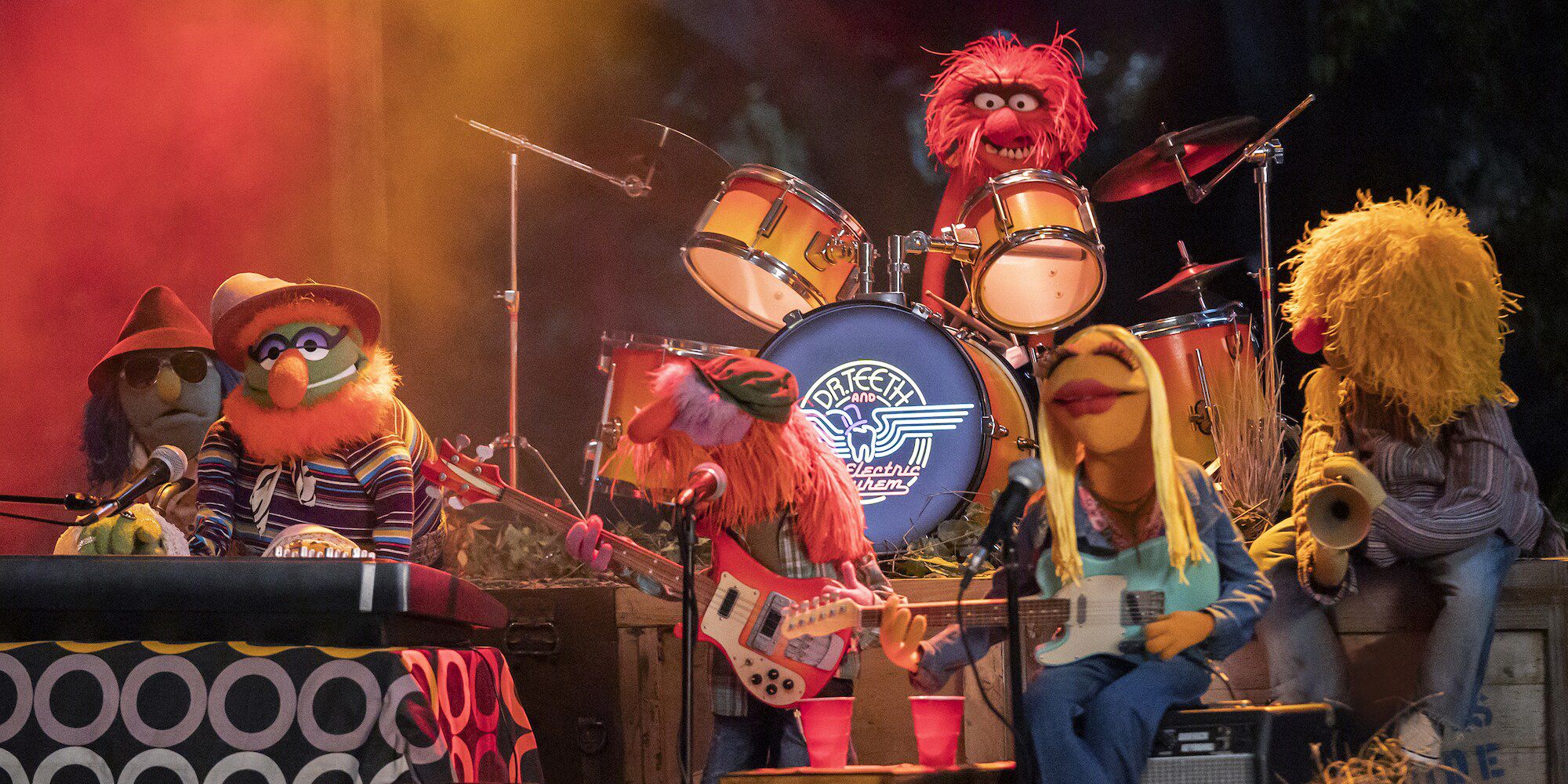 Creators: Bill Barretta, Adam F. Goldberg, Jeff Yorkes
Cast: Lilly Singh, Tahj Mowry, Anders Holm, Saara Chaudry
Developed by Bill Barretta, Adam F. Goldberg (The Goldbergs), and Jeff Yorkes, based on Jim Henson's beloved characters, The Muppets Mayhem is a wonderfully playful new series. The Muppets Mayhem follows Nora (Lilly Singh), an up-and-coming music executive attempting to handle the chaos of the band as they put together their first platinum album. Building on an iconic brand and featuring new covers and original music, as well as impressive cameos like Lil Nas X and Tommy Lee, The Muppets Mayhem brings a new chapter into The Muppets universe. – Yael Tygiel
76
A Small Light (2023-present)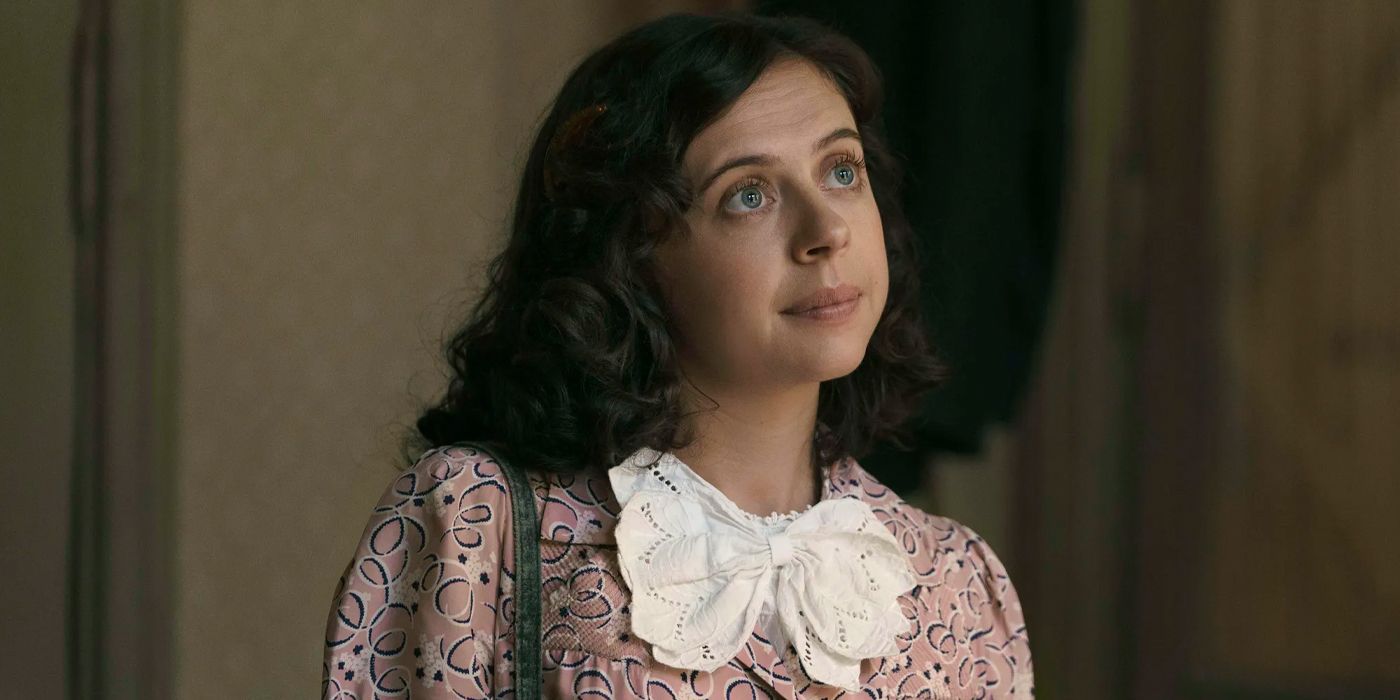 Creators: Tony Phelan, Joan Rater
Cast: Bel Powley, Ashley Brooke, Billie Boullet
Based on a true story of courage, A Small Light explores the remarkable decisions of the Dutch woman who risked everything to provide protection for her employer and his family during World War II. Co-created by Tony Phelan and Joan Rater, A Small Light approaches the story of Anne Frank (Billie Boullet) and her family from the perspective of Miep Gies (Bel Powley), the woman whose home they hid within. Uniquely diving into a particularly horrific time in history, A Small Light attempts to inform audiences through a captivating biographical drama mini-series. – Yael Tygiel
75
Secrets of the Elephants (2023)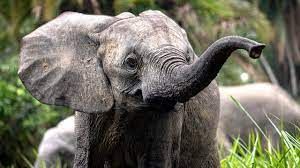 Cast: Natalie Portman, Dr. Paula Kahumbu, Joyce Poole
Secrets of the Elephants is a National Geographic documentary limited series narrated by Oscar winner Natalie Portman (Thor: Love and Thunder). In Secrets of the Elephants, viewers are taken across the planet to witness sweeping landscapes, stunning visuals, and crystal-clear details as the documentary explores a variety of elephant families. James Cameron (Avatar: The Way of Water) serves as an executive producer of the documentary, which reveals hidden truths behind the glorious and massive animals. Dive into the mystery and wonder of these majestic creatures, learn the cultural behaviors of elephants, and settle in for a global journey. – Yael Tygiel
74
Disney Gallery: Star Wars: The Mandalorian (2020-present)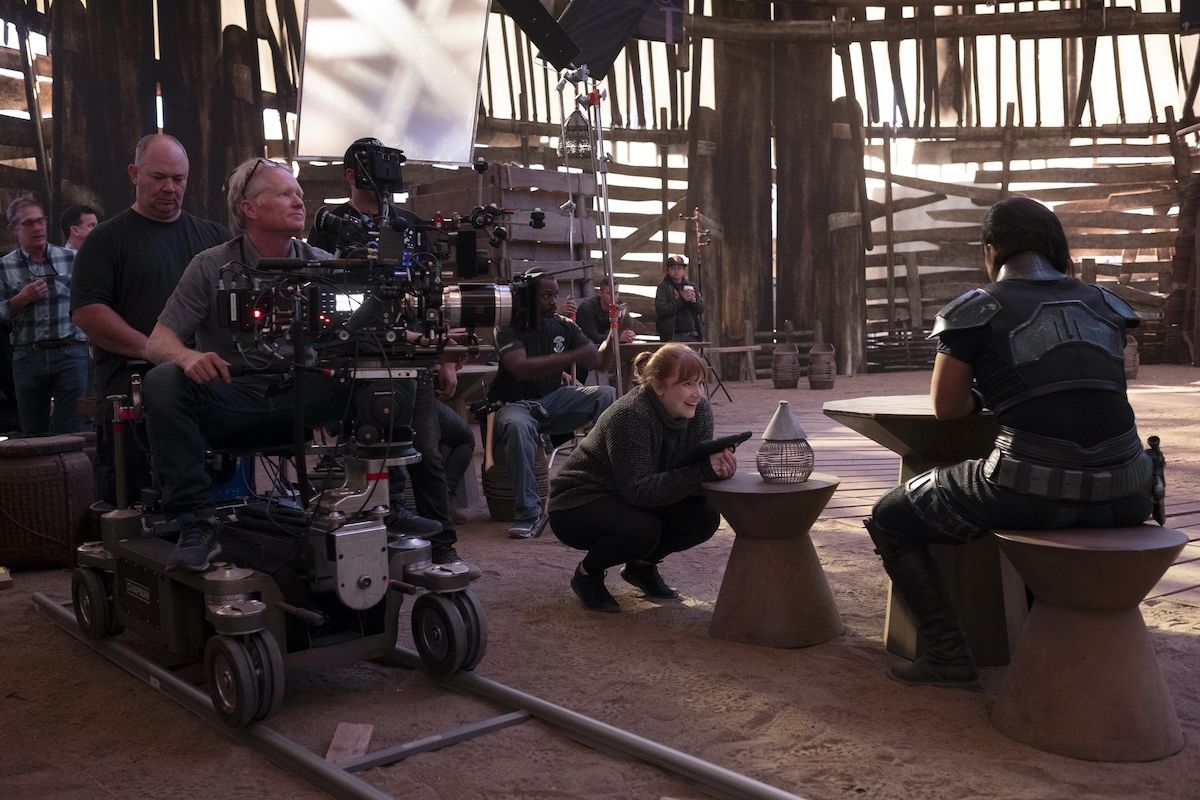 Cast: Jon Favreau, Dave Filoni, Bryce Dallas Howard
Take a look behind the scenes of the hit original series The Mandalorian, starring Pedro Pascal, with Disney Gallery: Star Wars: The Mandalorian. Through episodes of exclusive footage, including interviews with the cast and crew, as well as roundtable discussions and never-before-seen content, Disney Gallery: Star Wars: The Mandalorian is the ultimate guide for Star Wars fans. Pull back the curtain with producer Jon Favreau and directors like Bryce Dallas Howard and Rick Famuyiwa to learn all about the making of the first live-action Star Wars series. – Yael Tygiel
73
Rennervations (2023-present)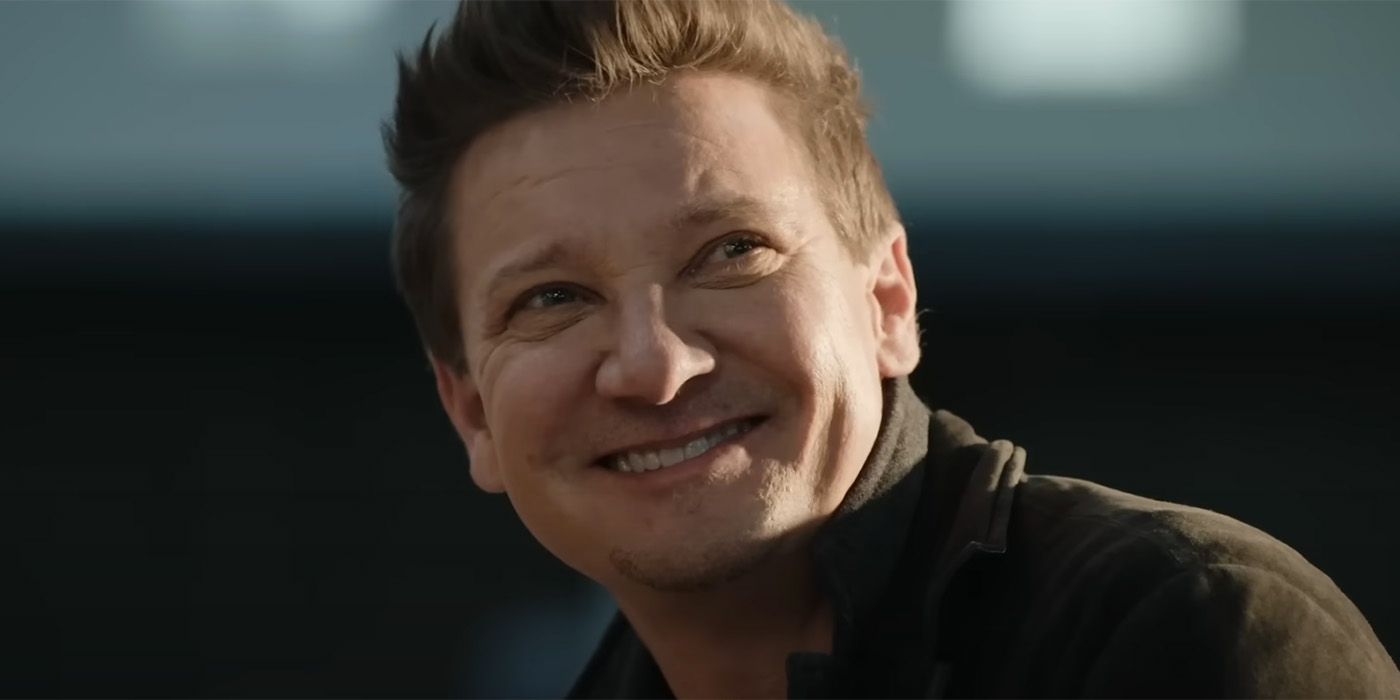 Creator: Zach Merck
Cast: Jeremy Renner, Anthony Mackie, Vanessa Hudgens
An original project created by Zach Merck, Rennervations is a charming documentary series delightfully led by Hawkeye star Jeremy Renner. Rennervations is a tightly packed four-part series that follows along as the Avenger travels across the globe with the noble purpose of providing assistance and giving back to local communities. Featuring appearances from Renner's famous friends like Anthony Mackie (The Falcon and the Winter Soldier) and Vanessa Hudgens (The Princess Switch) while shining a light on the action star's passion for construction and fabricator culture, Rennervations is an uplifting project centered on hope, helping, and creativity. – Yael Tygiel
72
The Crossover (2023-present)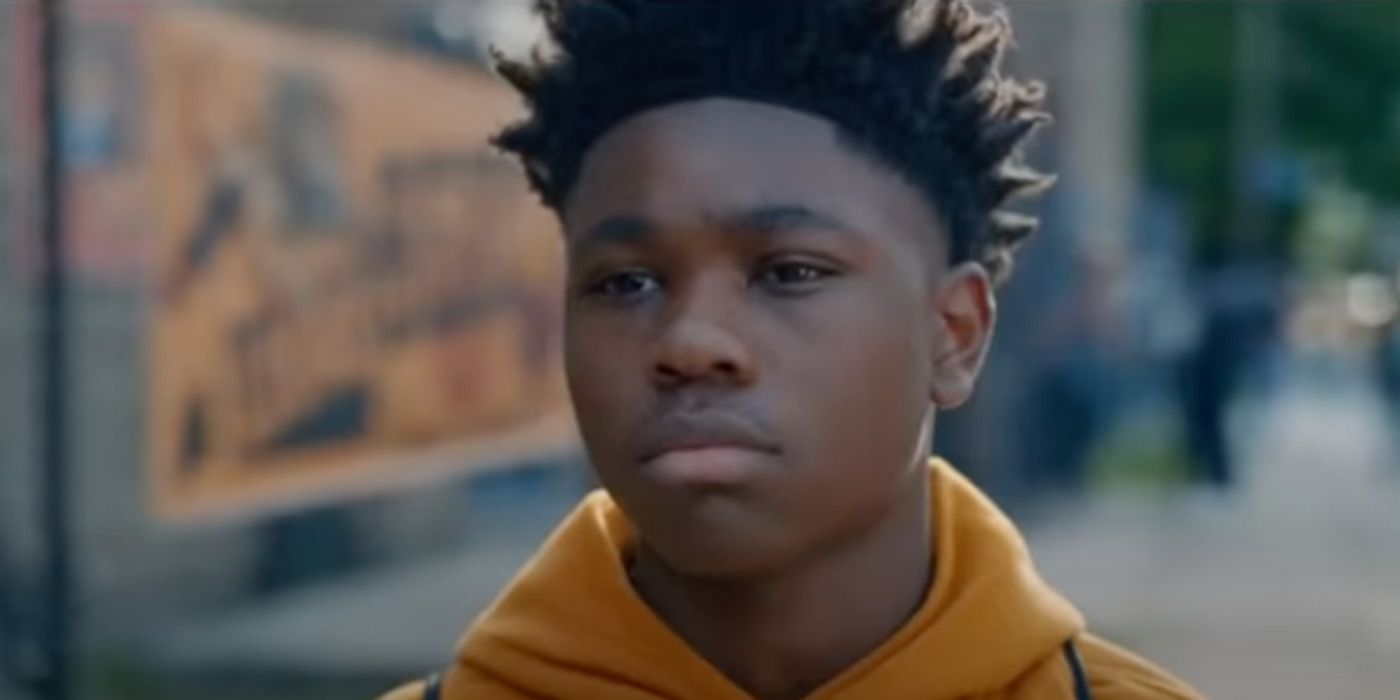 Creator: Kwame Alexander
Cast: Daveed Diggs, Jalyn Hall, Amir O'Neil, Derek Luke
Narrated by the incomparable Daveed Diggs (Snowpiercer), The Crossover is a fresh and charming sports drama from creator Kwame Alexander, based on his bestselling book. The Crossover follows twins Josh (Jalyn Hall) and JB (Amir O'Neil) on their journey to adulthood, facing challenges on and off the court as they pursue their basketball dreams. Aligning with the best of coming-of-age athletic narratives, The Crossover seamlessly infuses each episode with relatable obstacles, like school and family matters, as well as endearing comedic supporting characters, including schoolmate Maya (Deja Monique Cruz) and romantic interest Alexis (Skyla I'Lece). – Yael Tygiel
71
Turning the Tables with Robin Roberts (2021)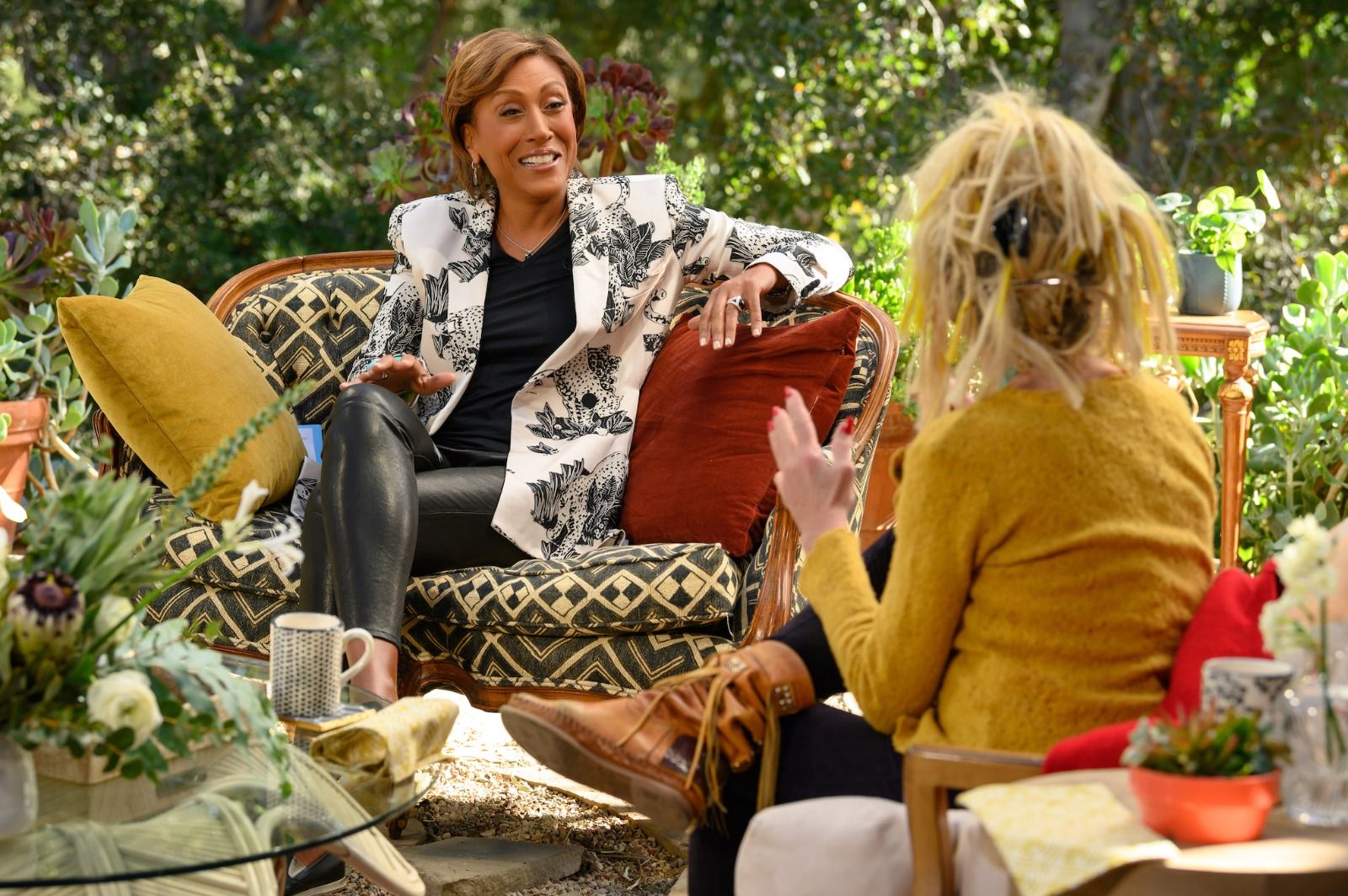 Cast: Robin Roberts
Turning the Tables with Robin Roberts is a deeply engrossing series hosted by Good Morning America's Robin Roberts. Each edition of the thoughtful conversation series features famous women of different generations from various backgrounds exposing their inner thoughts and revealing stories of their individual journeys. Featuring groundbreaking discussions on personal subjects like insecurities, overcoming health issues, identity, and more, Turning the Tables provides viewers a chance to witness an intimate chat of iconic women, including Oscar winner Jamie Lee Curtis, along with Josie Totah, Billie Jean King, and Sheryl Lee Ralph. – Yael Tygiel
70
Kiya & the Kimoja Heroes (2023-present)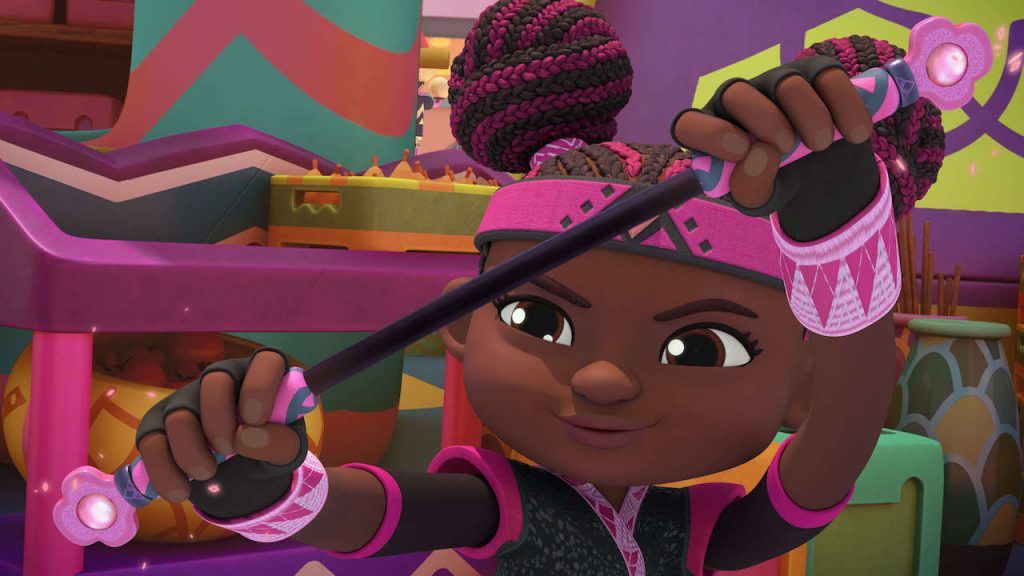 Created by: Robert Vargas, Kelly Dillon, Marc Dey
Cast: Dineo Du Toit, Fontina Fourtounes, Ian Ho
Absolutely adorable animated series Kiya & the Kimoja Heroes follows a trio of superpowered kids protecting their community in Southern Africa. Visually exciting with a colorful afro-futuristic style, Kiya and the Kimoja Heroes embraces storytelling through the choreography of dance and martial arts. Kiya and the Kimoja Heroes infuses the series with traditions and cultures of Africa, allowing Kiya and her best friends Jay and Motsie to transform between everyday children and the Kimoja superheroes. – Yael Tygiel
69
MPower (2023-present)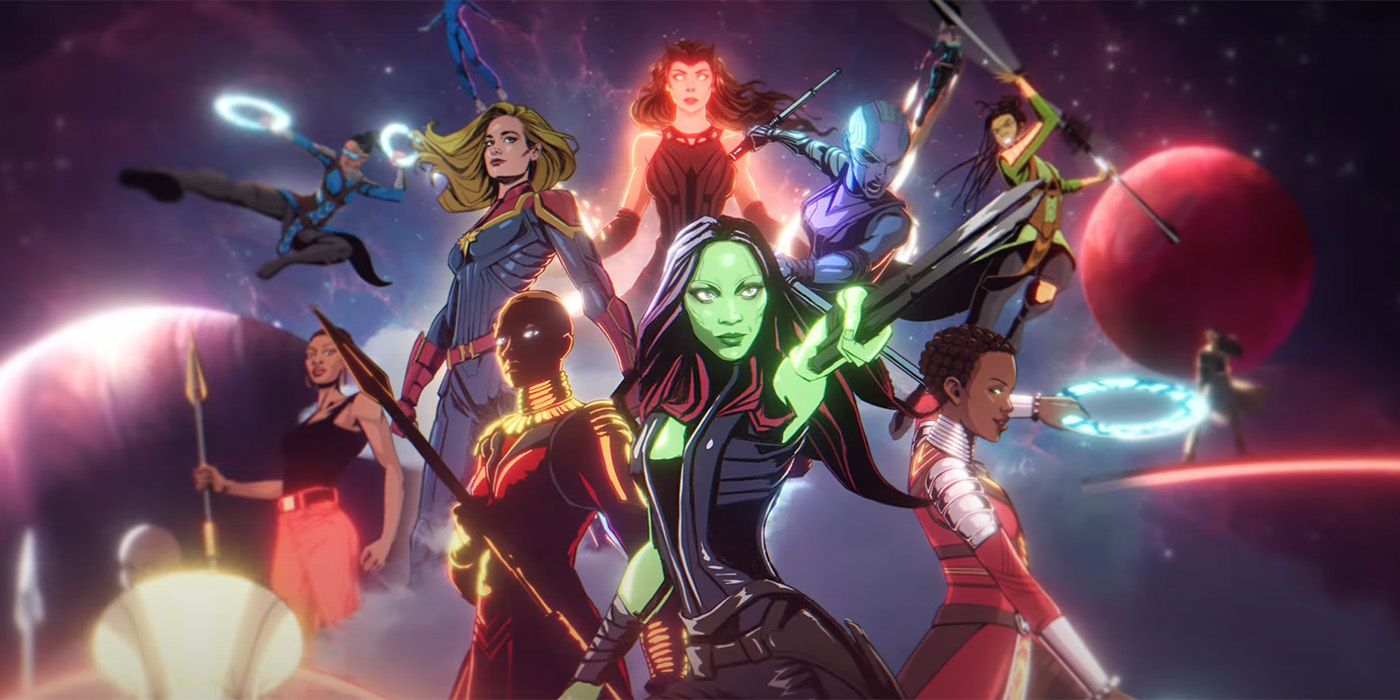 Executive produced by: Kevin Feige, Louis D'Esposito, Victoria Alonso
In honor of Women's History Month, Disney Plus is releasing a documentary series honoring the women of the Marvel Cinematic Universe both behind and in front of the camera. Two years ago, they reached out and gathered a group of superfans to usher through all aspects of bringing the blockbuster Marvel Superhero franchise to life. These lucky fans got to meet both the actors portraying their favorite inspirational heroic women and the women working behind the scenes to create the looks, environments, and personalities of Earth's mightiest heroes, and now, audiences everywhere will get to enjoy the results with this show. – Tauri Miller
68
Mila in the Universe (2023-present)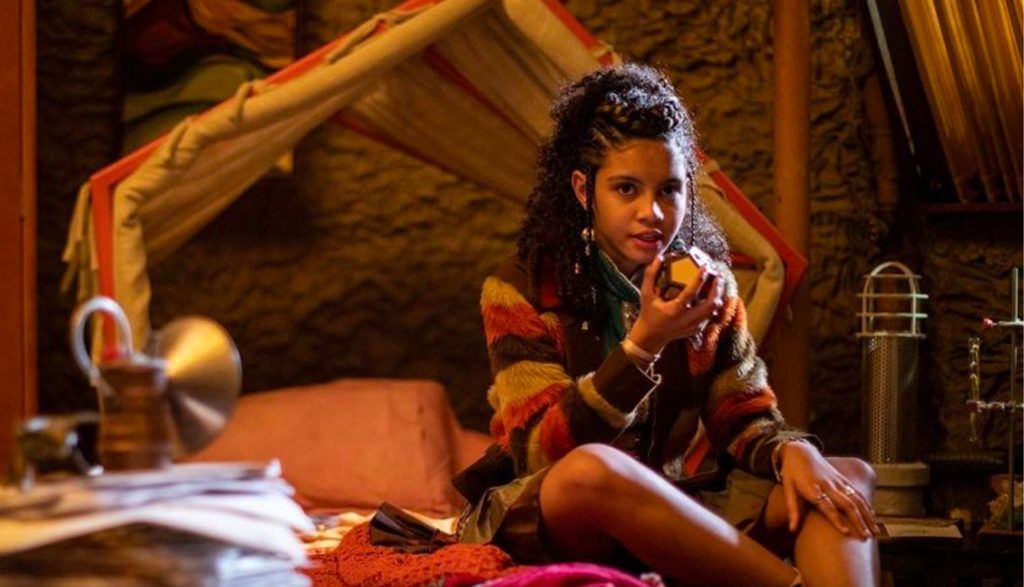 Created by: Cássio Koshikumo, Janaína Tokitaka
Cast: Laura Luz, Rafaela Mandelli, Malu Mader
The heroes of the Marvel Cinematic Universe aren't the only ones dipping their toes in the multiverse, and the Brazilian sci-fi series Mila in the Multiverse shows audiences just how fun universe-hopping can truly be. The show is great for all audiences, from kids to adults, and is led by a charming group of teens. The title character, Mila (Laura Luz), is a 16-year-old student who gets a device for her birthday that lets her travel between parallel universes. She, with the help of her friends, navigates the multiverse in search of her mother while being chased by a dangerous organization known as "Os Operadores." Mila in the Multiverse is available in Spanish and Portuguese with a myriad of subtitle options, so you can enjoy it no matter what language you speak. – Tauri Miller
67
Austin & Ally (2011-2016)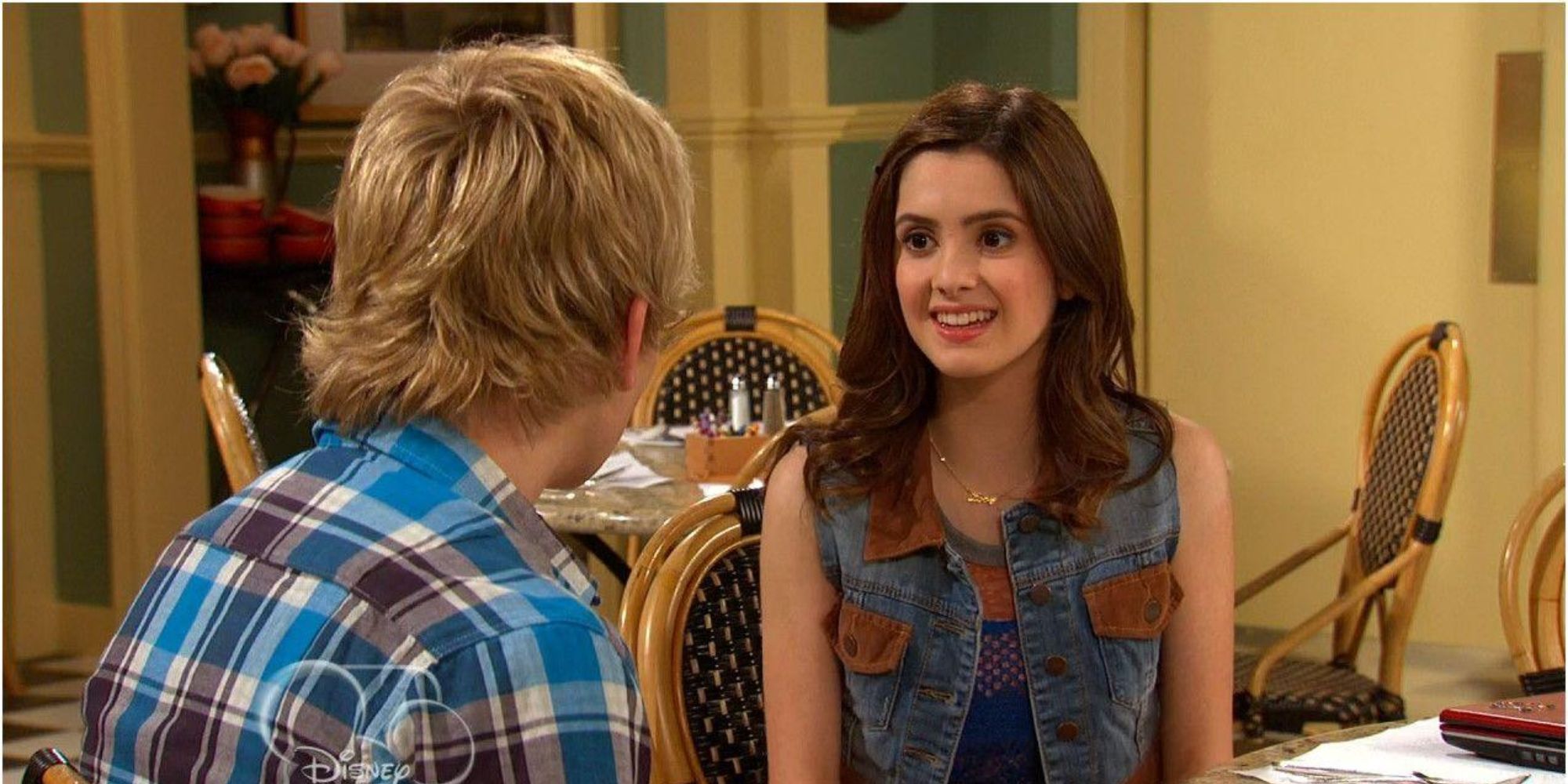 Creators: Kevin Kopelow, Heath Seifert
Cast: Ross Lynch, Laura Marano, Raini Rodriguez, Calum Worthy
Ross Lynch (Chilling Adventures of Sabrina) and Laura Marano co-star as the title characters in Austin & Ally, a comedy series about aspiring teen musicians growing up in Miami, Florida. Supporting them are their friends, played by Raini Rodriguez (Jurassic World: Camp Cretaceous) and Calum Worthy (Reboot), who often instigate or inspire all sorts of shenanigans for the gang to endure. Created by Kevin Kopelow and Heath Seifert, Austin & Ally plays with opposites, leaning into the difference between Austin Moon (Lynch), the boisterous and outgoing rockstar-to-be, and the shier Ally Dawson (Marano), a singer with stage fright and a gift for songwriting. – Yael Tygiel
66
Andi Mack (2017-2019)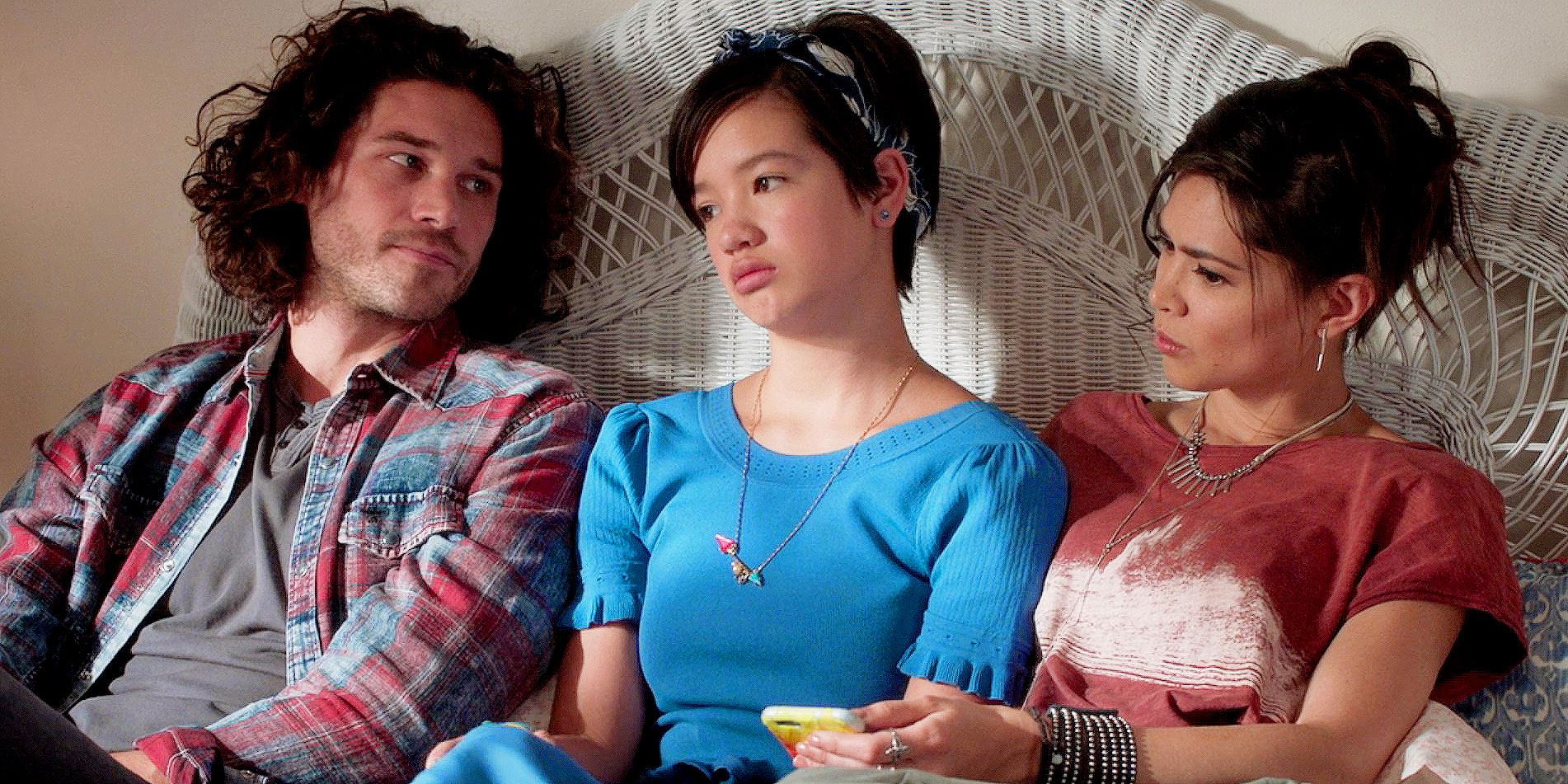 Creator: Terri Minsky
Cast: Peyton Elizabeth Lee, Joshua Rush, Sofia Wylie, Asher Angel, Lauren Tom
Andi Mack is a groundbreaking, contemporary comedy that examines universal topics through its three-season run. Created by Terri Minsky, Andi Mack stars Peyton Elizabeth Lee as the titular character, launching the series with a discovery that the woman she grew up with as a sister (Lilan Bowden) is actually her biological mother. From that plot point, the coming-of-age series expands, venturing into a range of storylines earning praise for representation on screen, including people with disabilities, LGBTQ+ stories, and plots centering on an Asian-American family. Andi Mack shines as it explores themes of self-discovery, friendship, and family, making the series approachable for children of all ages and backgrounds. – Yael Tygiel
65
The Proud Family: Louder and Prouder (2022-present)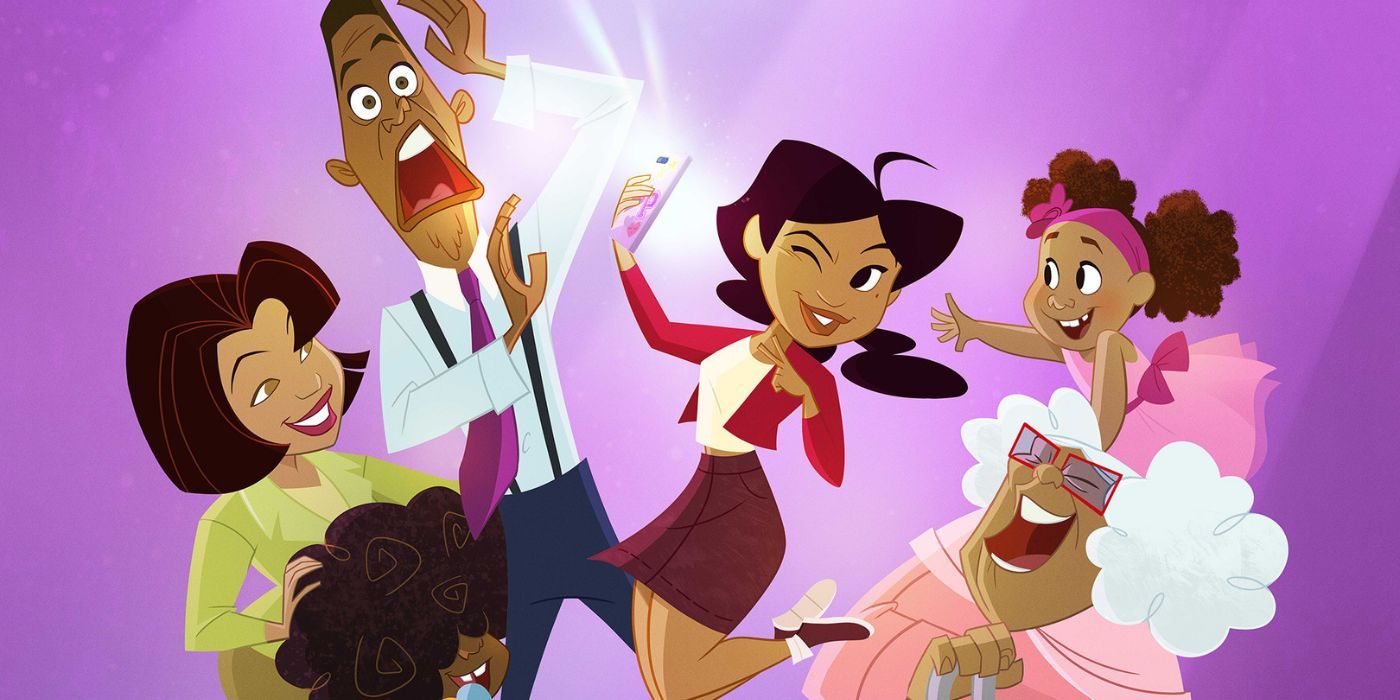 Creators: Ralph Farquhar, Bruce W. Smith
Cast: Kyla Pratt, Tommy Davidson, Paula Jai Parker, Alisa Reyes
Reviving the beloved animated series The Proud Family, created by Ralph Farquhar and Bruce W. Smith, The Proud Family: Louder and Prouder reunites the original cast to continue the stories of the rambunctious and relatable family. Serving as a soft reboot, Louder and Prouder sees Penny Proud, with Kyla Pratt (Call Me Kat) reprising the voice, as a fourteen-year-old girl navigating adolescence and her loving family, especially her overprotective father Oscar (Tommy Davidson). Bursting with updated humor, modern matters, and an unbelievable collection of guest stars, Louder and Prouder is as charming and timely as ever. – Yael Tygiel
64
Defenders (2017)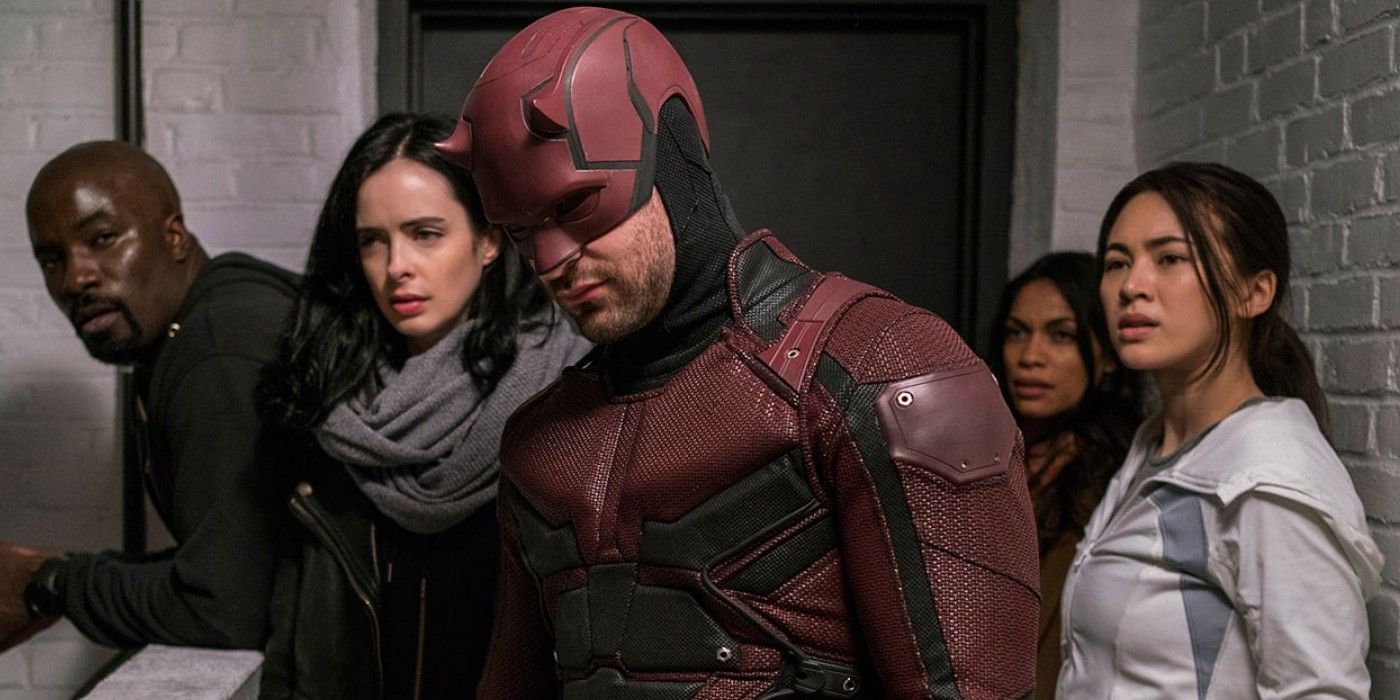 Creators: Douglas Petrie, Marco Ramirez
Cast: Charlie Cox, Krysten Ritter, Mike Colter, Finn Jones
Uniting the stars of Netflix's original Marvel series, The Defenders finds the titular characters of Luke Cage, Jessica Jones, Daredevil, and Iron Fist joining forces to save their city from the biggest threat they've ever faced: a group called The Hand. Although these characters usually work alone, Luke Cage (Mike Colter), Jessica Jones (Krysten Ritter), Daredevil (Charlie Cox), and Iron Fist (Finn Jones) will discover their strength as a team. Featuring a collaboration that fans had been waiting for, The Defenders builds on the stories of these characters, allowing them to truly show off their skills with killer fight sequences and rich storytelling. – Yael Tygiel
63
Stuck in the Middle (2016-2018)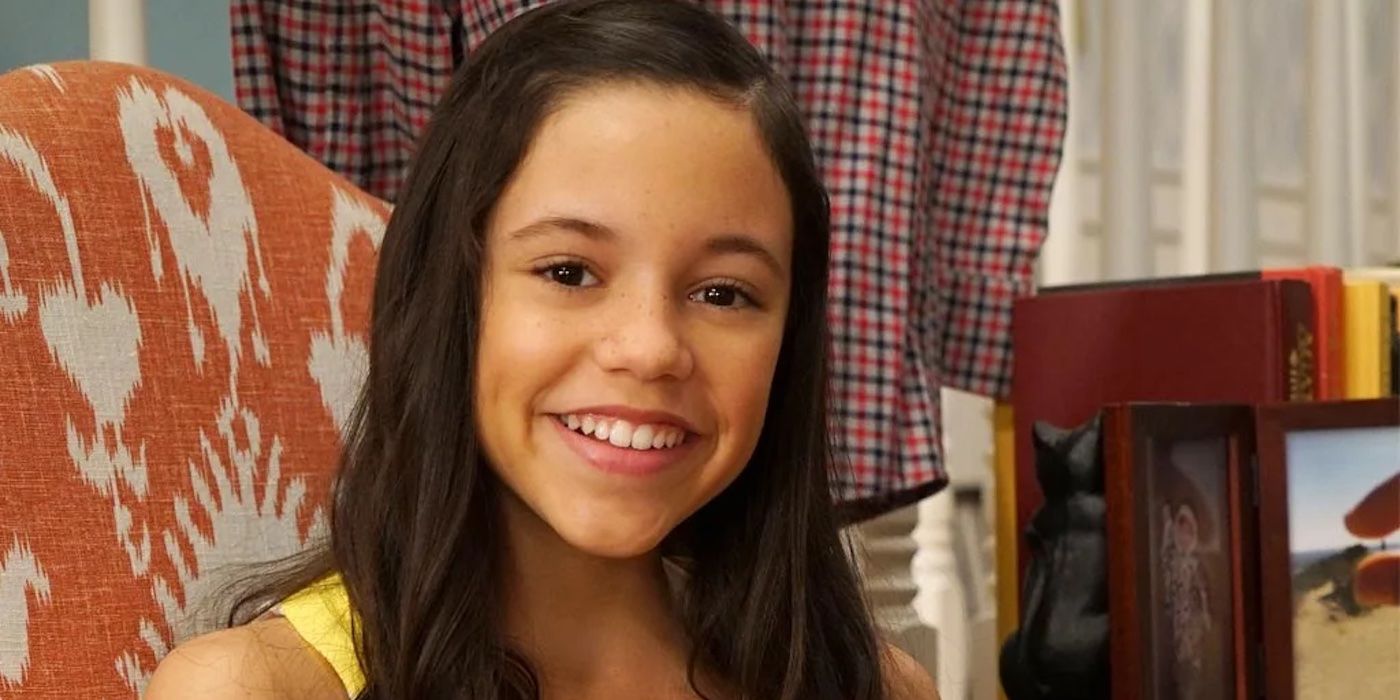 Creators: Alison Brown, Linda Videtti Figueiredo
Cast: Jenna Ortega, Isaak Presley, Ariana Greenblatt, Joe Nieves, Cerina Vincent
Jenna Ortega (Wednesday) stars in Stuck in the Middle as Harley Diaz, the middle child in a crowded family. Created by Alison Brown and Linda Videtti Figueiredo, Stuck in the Middle is a charming comedy series that explores the Diaz family through Harley's perspective surrounded by her six siblings. Finding humor in the mundane makes Stuck in the Middle relatable to audiences from all family backgrounds, regardless of whether you're an only child or part of a menagerie of characters. Over the course of three delightful seasons, Stuck in the Middle proved that family, optimism, and ingenuity can brighten any situation. – Yael Tygiel
62
Raven's Home (2017-present)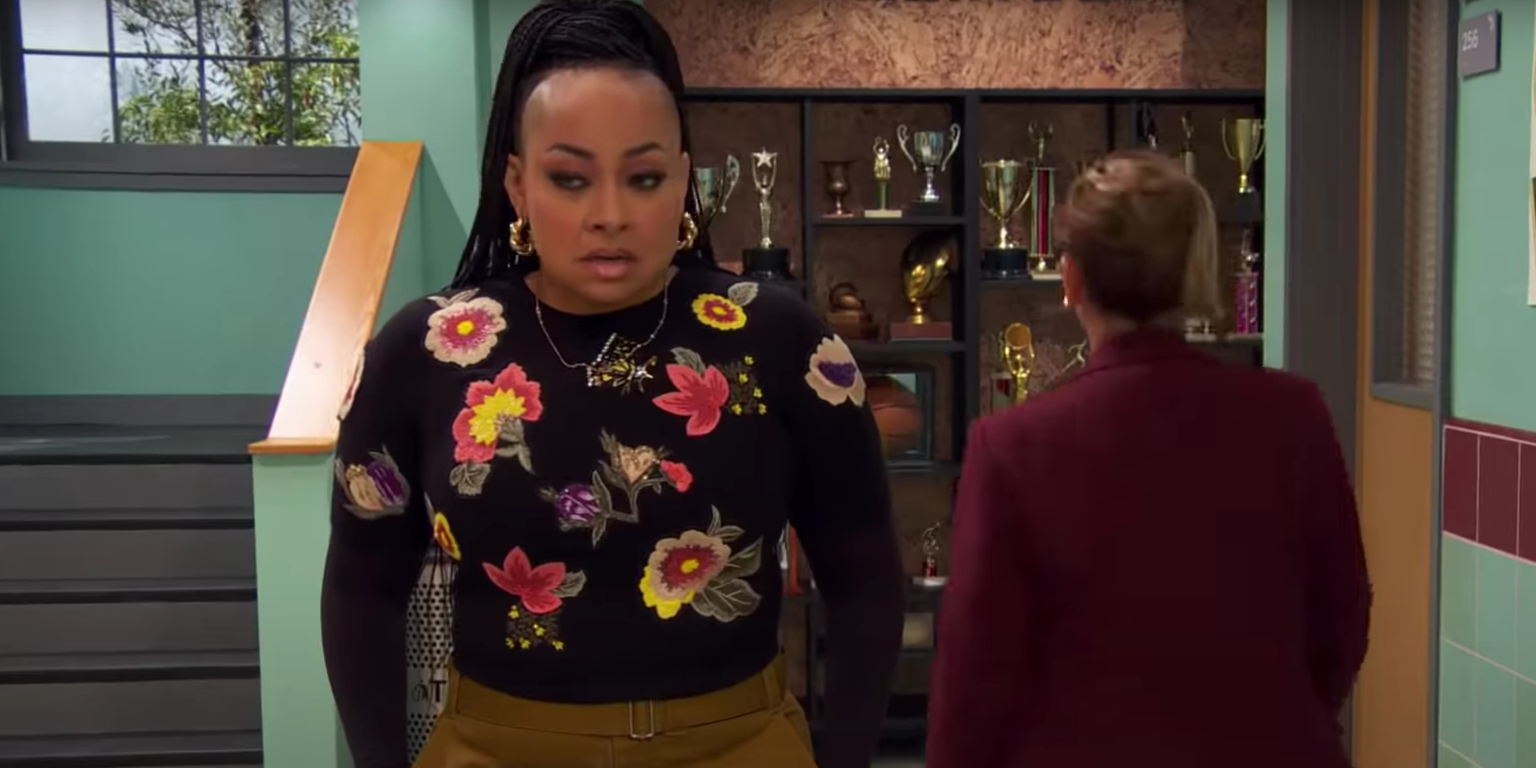 Creators: Jed Elinoff, Michael Poryes, Susan Sherman
Cast: Raven-Symoné, Anneliese van der Pol, Isaac Ryan Brown, Navia Ziraili Robinson
Raven-Symoné reprises her role as psychic Raven Baxter in the That's So Raven follow-up series Raven's Home. Reunited with Anneliese van der Pol, who returns as Raven's best friend, Chelsea, Raven's Home follows the pair as they raise their own children together as single moms. Raven's Home is charmingly playful, maintaining the fun vibe of the first series as one of Raven's twins (Isaac Ryan Brown) begins to exhibit signs of his own blossoming psychic abilities. Raven's Home allows the heartfelt messaging wrapped in supernatural shenanigans to lay the foundation for an entertaining, family-friendly series highlighted by the sparing use of guest appearances. – Yael Tygiel
61
Chasing Waves (2023-present)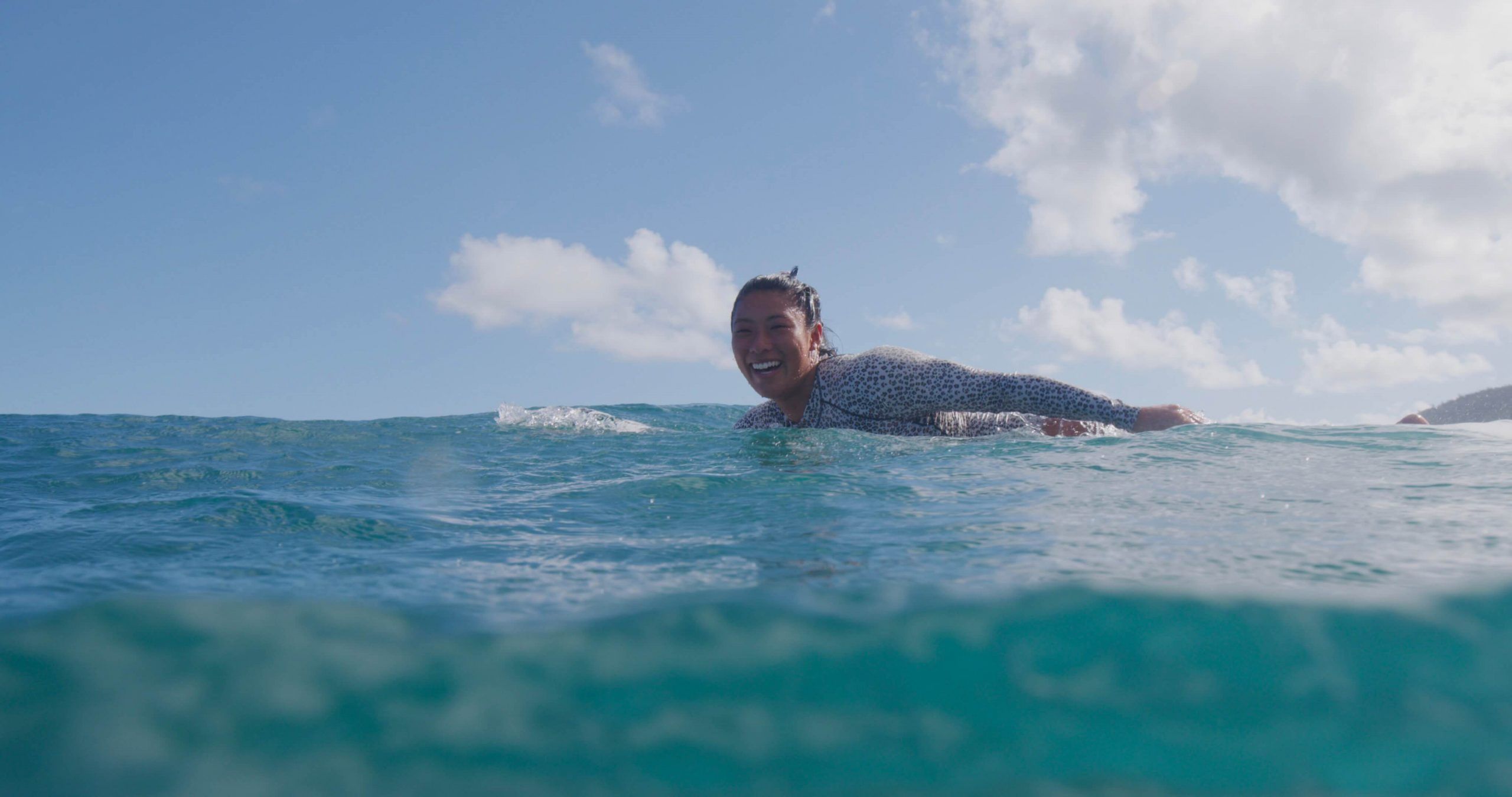 Creator: Christopher G. Cowen, Jason Baffa
Cast: Sara Kohrogi, Kanoa Igarashi, Mahina Maeda, Yuma Takanuki
Chasing Waves is a unique character-driven documentary series from creators Christopher G. Cowen and Jason Baffa. Chasing Waves follows a selection of multicultural athletes on a quest to reach their dreams. Shining a spotlight on passionate people like Sara Kohrogi, Kanoa Igarashi, Yuma Takanuki, and Mahina Maeda, Chasing Waves not only watches these ambitious athletes pursue their goals but also uncovers a previously unexplored intersection of Japanese culture and surfing. Containing images of tragic events, including earthquake and tsunami footage, Chasing Waves intensely paints an enthralling picture of Japan, taking pride in the sport after surfing's Olympic debut in Tokyo.