Bellator Dublin: Gegard Mousasi defends middleweight title against Austin Vanderford in Ireland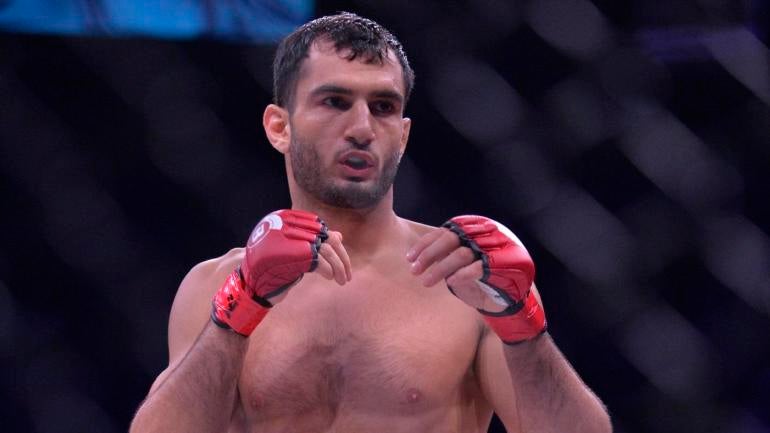 beautiful pictures
Bellator Gegard Mousasi's middleweight title matchup vs. Austin Vanderford will take place on Friday, February 25. The promotion officially went live on Thursday with the announcement that it will also take place at the 3Arena in Dublin, Ireland.
Mousasi won multiple world championships during a career spanning 18 years; however, the former DREAM and Strikeforce champion has never made it to consecutive title defenses. The 57-fight veteran sought to work out that mistake against top middleweight contender Vanderford.
Mousasi (48-7-2) entered the match with a three-match win and won 11 of 12. The last loss was largely decisive for Rafael Lovato Jr, in which he dropped the title. However, he was able to regain the vacant chain after Lovato was forced to retire due to a brain injury. The veteran boxer has won against big-name opponents over the past five years, including Douglas Lima, Lyoto Machida, Rory MacDonald, Chris Weidman, Uriah Hall, Vitor Befort and Thiago Santos.
Can't get enough boxing and MMA? Get the latest in the world of combat sports from two of the best in the business. Sign up for Morning Kombat with Luke Thomas and Brian Campbell for the best analysis and in-depth news
Vanderford (11-0) moved up to the No 1 spot with a decisive unanimous victory over the likes of Fabian Edwards (9-2) and Vinicius de Jesus (9-5).
https://www.cbssports.com/mma/news/bellator-dublin-gegard-mousasi-to-defend-middleweight-title-against-austin-vanderford-in-ireland/ Bellator Dublin: Gegard Mousasi defends middleweight title against Austin Vanderford in Ireland