Bayern Munich vs. RB Salzburg player ratings as Bayern progress to quarterfinals after 7-1 win over Salzburg » FirstSportz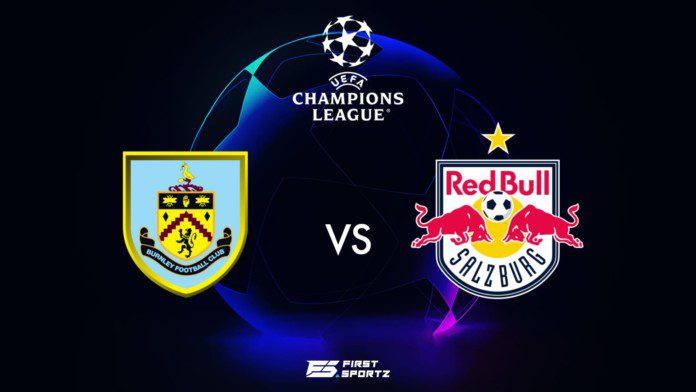 Bayern Munich vs RB Salzburg: FC Bayern Munich met RB Salzburg in the second leg of the UCL round of 16. The first leg ended 1-1 and gave Salzburg hope for a big surprise. But that wasn't the case as Bayern beat Salzburg 7-1. The aggregate result of the tie was 8-2.
A hat-trick by Lewandowski in the 11th minute helped Bayern get into the CL quarter. Gnabry soon added a 4th and Muller scored a couple of goals in the 54th and 83rd minutes. Sane added a 7th in the 85th minute.
Let's take a look at the player ratings for Bayern Munich vs RB Salzburg:
Bayern Munich versus RB Salzburg
Bayern Munich
Manuel Neur (7/10):Neur wasn't overly concerned, but did his part when he came into action. Couldn't have done anything to prevent the goal.
Niklas Sule (6.6/10):The German defender was solid in defence, made some good interceptions and also made some long balls.
Benjamin Pavard (6.8/10):Pavard almost conceded a goal after giving the ball away in a dangerous position but was good in the air and made some good long balls from behind.
Lucas Hernández (6.6/10):The French left-back had a very quiet game and little impact.
Jamal Musiala (6.8/10):The 19-year-old had a decent game, making good passes in midfield and winning 50-50s.
Joshua Kimmich (7.8/10):Kimmich saw a lot of possession and tried to play progressive passes from midfield. His game interpretation was great.
Leroy Sané (9/10):Assisted 2 goals and scored one. Was silky with his dribbling skills and was too hot to deal with opposing defenses.
Serge Gnabry (7.4/10):The German winger scored the 4th goal of the evening with a low finish. He looked dangerous but was substituted after half-time.
Kingsley Coman (7.7/10):The French winger looked very dangerous and played a good pass to Gnabry for his goal.
Thomas Mueller (9/10):Muller achieved good braces with clinical finishes. He also played some good passes to create chances and shooting opportunities for his teammates.
Robert Lewandowski (9.6/10):The Polish forward scored a hat-trick in 11 minutes. He converted twice well from the penalty spot after winning both penalties and had a bit of luck when the goalkeeper's attempt to clear the ball deflected off him and slammed the post before tipping it into the empty net. He also set up Muller's second goal.
Replacement:
Bouna Sarr (6.4/10): Had a decent game after coming on and made some good dribbling attempts.
Dayot Upamecano (6/10): Didn't have much to do after coming on but got caught in front of goal.
T Nianzou (5.8/10): Didn't have much to do after coming on but got caught in front of goal.
Marc Roca(/10): Did well after coming on and switched play well with long balls.
Jean-Eric Maxim Choupo-Moting (6.2/10): Didn't have much effect after switching in.
RB Salzburg
Philip Koehn (4.9/10): The goalkeeper shouldn't have let in Gnabry's shot at the near post. He was also to blame for Lewandowski's third goal, where he had a failed all-around attempt. With 7 goals, it was definitely a night to forget for him.
Rasmus Kristensen(5.5/10): Had no effect as a full-back and had poor passing accuracy. Was destroyed by the pace of the Bayer Wingers.
Andreas Ulmer (5.3/10): Poor performance by the captain as he couldn't stop Bayern's attack nor create anything for his team from the flank. Gave the strikers plenty of room to exploit.
Maximilian Woeber (5/10): The centre-back had a night to forget after conceding two penalties 2 minutes apart for clumsy tackles on Lewandowski in the penalty area.
Oumar Solet(5.8/10): Solet couldn't cope with Bayern's ability up front and put on a poor showing. Was substituted at half-time.
Nicholas Seiwald(6.1/10): Made a couple of good passes but his overall game was weak and poor. He too missed an easy chance.
Mohammed Camara(5.8/10): Camara couldn't grab the ball much for someone playing in midfield. He lacked the creativity to bring his team up further.
Nicholas Capaldo(5.9/10): Capaldo played some good long balls but otherwise his passing was poor and he gave up possession a few times.
Brenden Aaronson(5.5/10): Had a bad game that didn't work out for him. He couldn't do anything for his team.
Karim Adeyemi (6.4/10): Looked like the best Salzburger on the pitch today. He tried to get his team on the scorer list.
Chukwubuike Adamu (6.3/10): Had a quiet game before being substituted in the 62nd minute.
Replacement:
K Piatkowski (5/10): Was not an upgrade for Solet who he replaced and was easily caught up by the Bayern strikers.
Lukas Sucic (6/10): Couldn't do much after coming on and was mostly a spectator.
M Kjaergaard (7/10): Scored a consolation goal for his team after coming on with a powerful shot.
S Tijani (5.9/10): Barely saw the ball after coming on and was not influential.
B Sesko (NA): Barely saw the ball after the substitution
ALSO READ: Barcelona ready to sign Chelsea defender
https://firstsportz.com/bayern-munich-vs-rb-salzburg-player-ratings-2/ Bayern Munich vs. RB Salzburg player ratings as Bayern progress to quarterfinals after 7-1 win over Salzburg » FirstSportz