'Babylon' & 14 Of 2022's Biggest Box Office Disappointments
Damien Chazelle's ode to excess, Babylon, debuted to a paltry $3.6 million over its three-day opening weekend, officially becoming one of 2022's highest-profile bombs. The film, which carries a weighty $160 million production tag including marketing costs, needed to gross $250 million to break even, a prospect that's become outright impossible.
Babylon is the latest in a series of disappointing films that underperformed at the box office. Because while films like Avatar: The Way of Water are soaring, other projects aren't so lucky, sinking at the box office despite a myriad of talent in front of and behind the camera.
Updated on March 30, 2023, by David Caballero:
2023 is already in full swing, but the flops from 2022 still haunt cinema. From major misfires like Amsterdam to unexpected failures like Black Adam, 2022's most financially disappointing films left a considerable mark on the business. And while not all these films were necessarily bad, they all failed to attract audiences, becoming cautionary tales and horror stories in business characterized for never forgetting about previous disappointments.
15
'Amsterdam'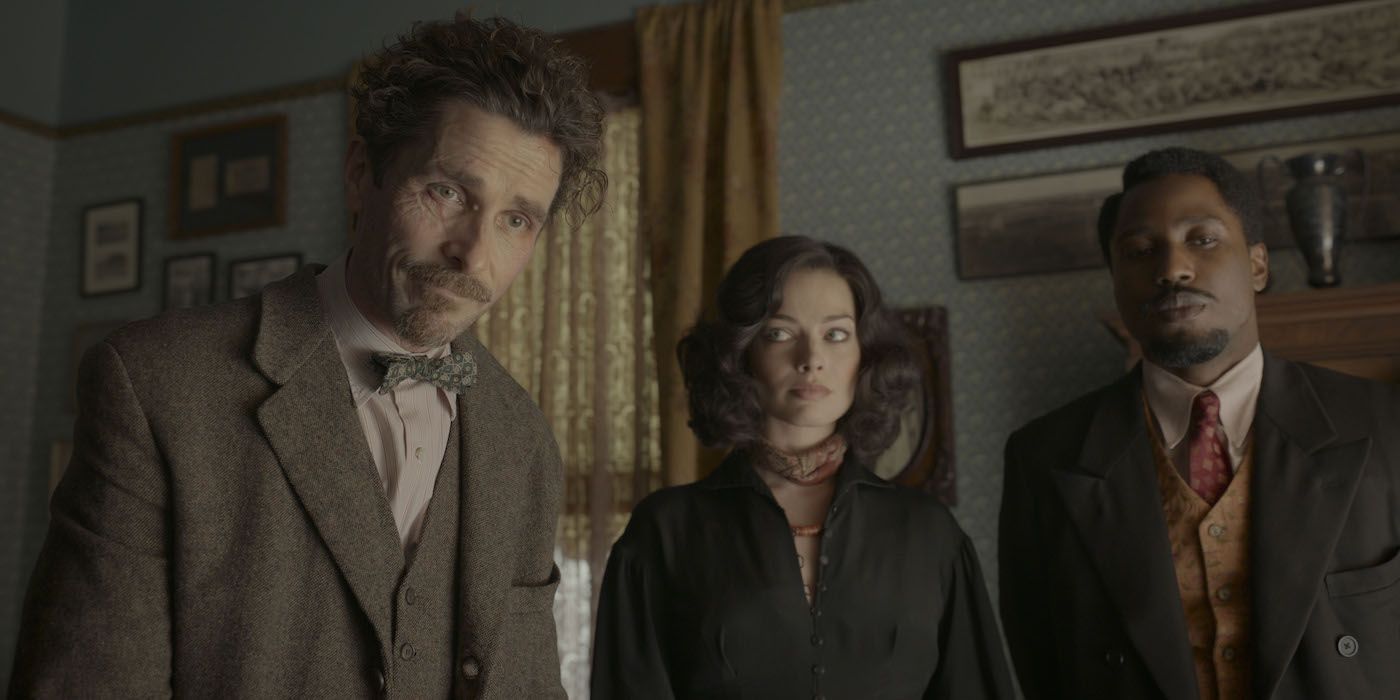 Disgraced director David O. Russell united an all-star cast for his period mystery Amsterdam. Christian Bale, Margot Robbie, and John David Washington star as three friends who witness a murder and become involved in a larger conspiracy after becoming suspects themselves.
Amsterdam was not only a financial disappointment but also a massive critical flop. Audiences and critics tore it apart, criticizing its script, direction, and even the performances of some members of its esteemed cast. Commercially, Amsterdam crashed and burned, grossing a pitiful $31 million against a pricey production tag of $80 million.
Watch on HBO Max
14
'Devotion'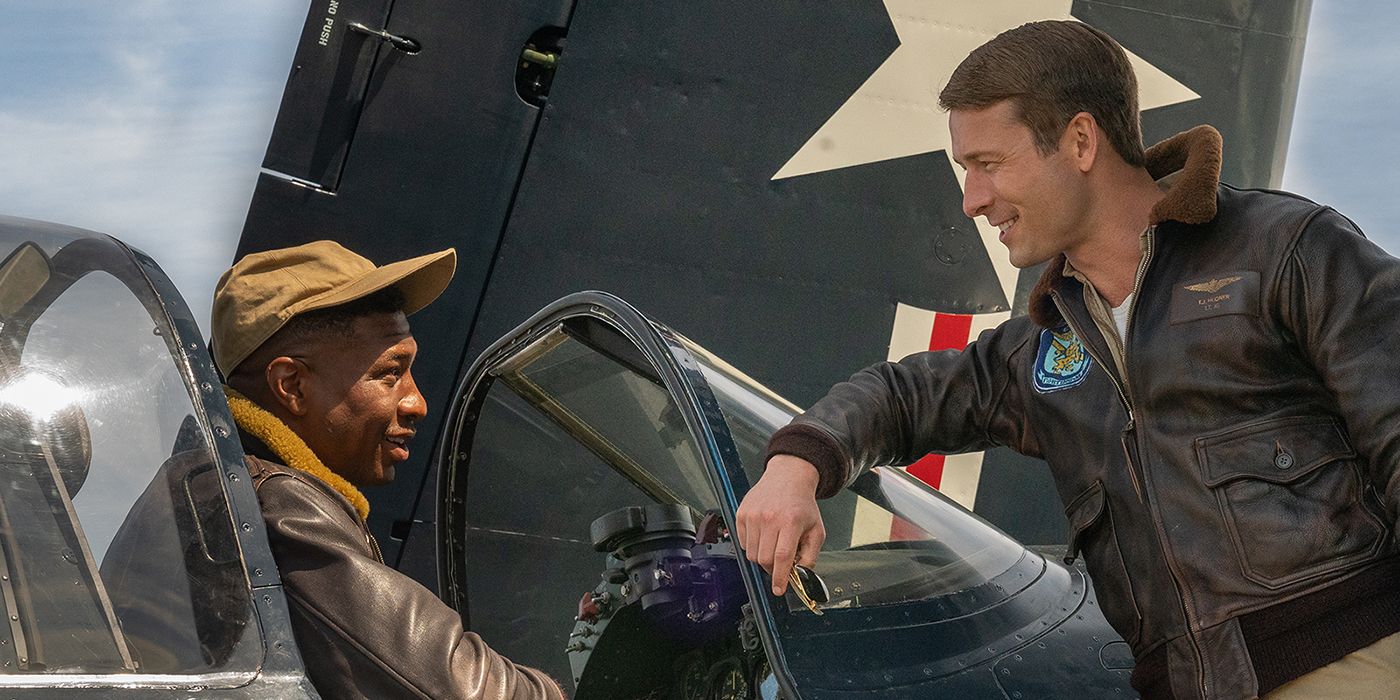 Jonathan Majors and Glenn Powell star in the war biopic Devotion. The film tells the real-life story of Jesse Brown, the first Black aviator in U.S. naval history, and his close friendship with fellow pilot Todd Hudner during the Korean War.
Despite positive reviews and a talented cast headlined by two promising and charming leading men, Devotion couldn't capture audiences' interest. The film grossed a sad $21 million worldwide against a massive production budget of $90 million. Perhaps audiences had their share of pilot action with Powell's other 2022 release, the hugely successful Top Gun: Maverick.
Watch on Paramount+
13
'The 355'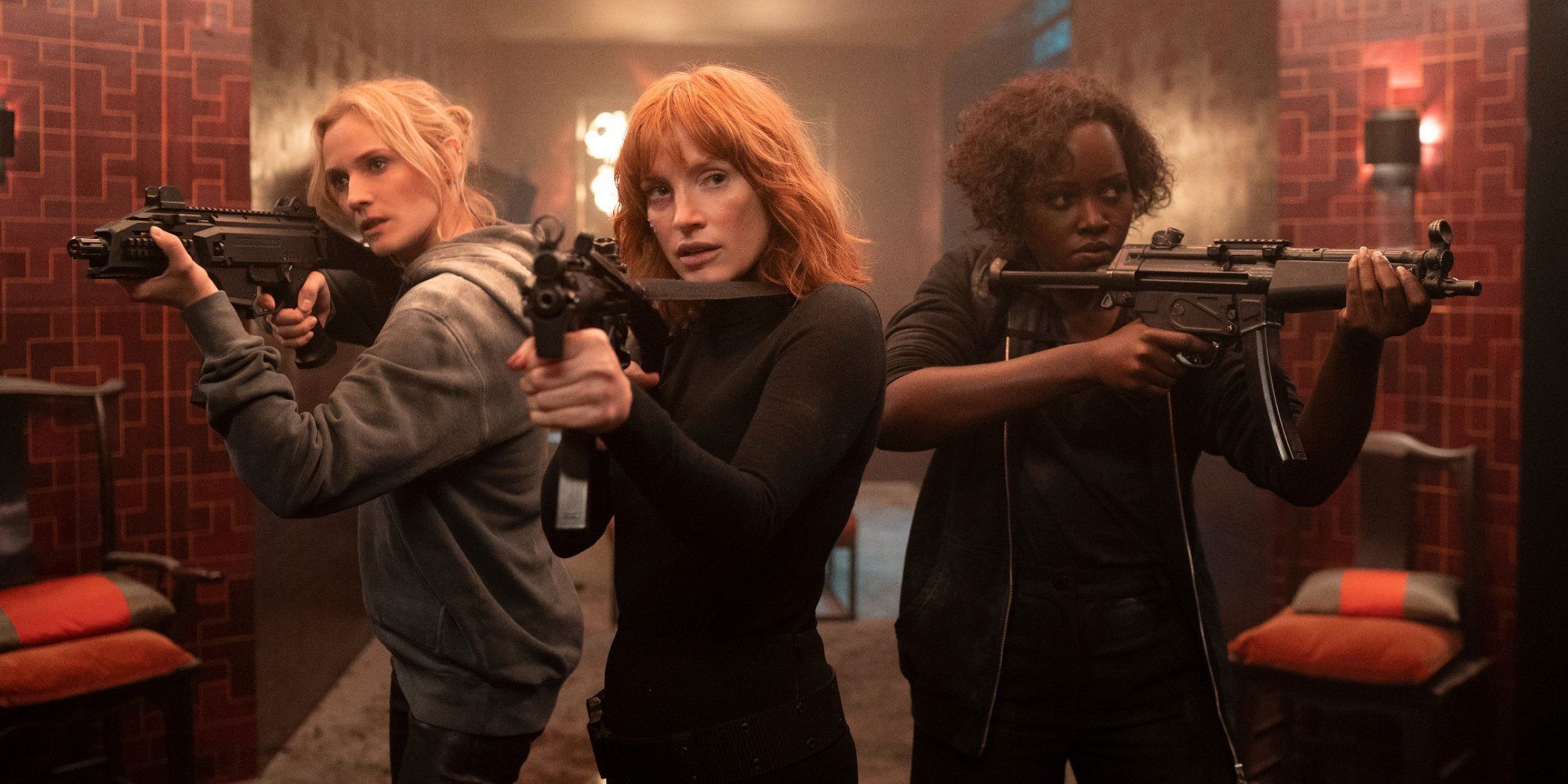 The 355 featured an impressive strong female ensemble cast, including Oscar winners Jessica Chastain, Lupita Nyong'o, and Penélope Cruz, plus Diane Kruger and Fan Bingbing. The plot centers on four skilled women who team up to recover a powerful weapon from a dangerous group of mercenaries.
Despite the talent assembled, The 355 was a major disappointment. The film was critically panned, with reviewers considering it boring, uninspired, and a waste of its talented leading ladies. Audiences didn't respond to the film either, with The 355 grossing a truly disappointing $27 million against a production budget of $40 million.
Watch on Prime Video
12
'Moonfall'
Once an institution in the blockbuster genre, Roland Emmerich is now a shadow of his former self, and his latest effort proves it. Moonfall features a world-ending premise, with the moon knocked out of its orbit and speeding toward Earth. Halle Berry and Patrick Wilson star opposite John Bradley and Donal Sutherland.
Despite featuring the same kind of ridiculous premise that made Emmerich's beloved disaster movies such guilty pleasures, Moonfall didn't land with modern audiences. The film grossed $67 million worldwide, which wouldn't be that bad if it wasn't for its staggering $140 million production tag.
Watch on Hulu
11
'The Unbearable Weight of Massive Talent'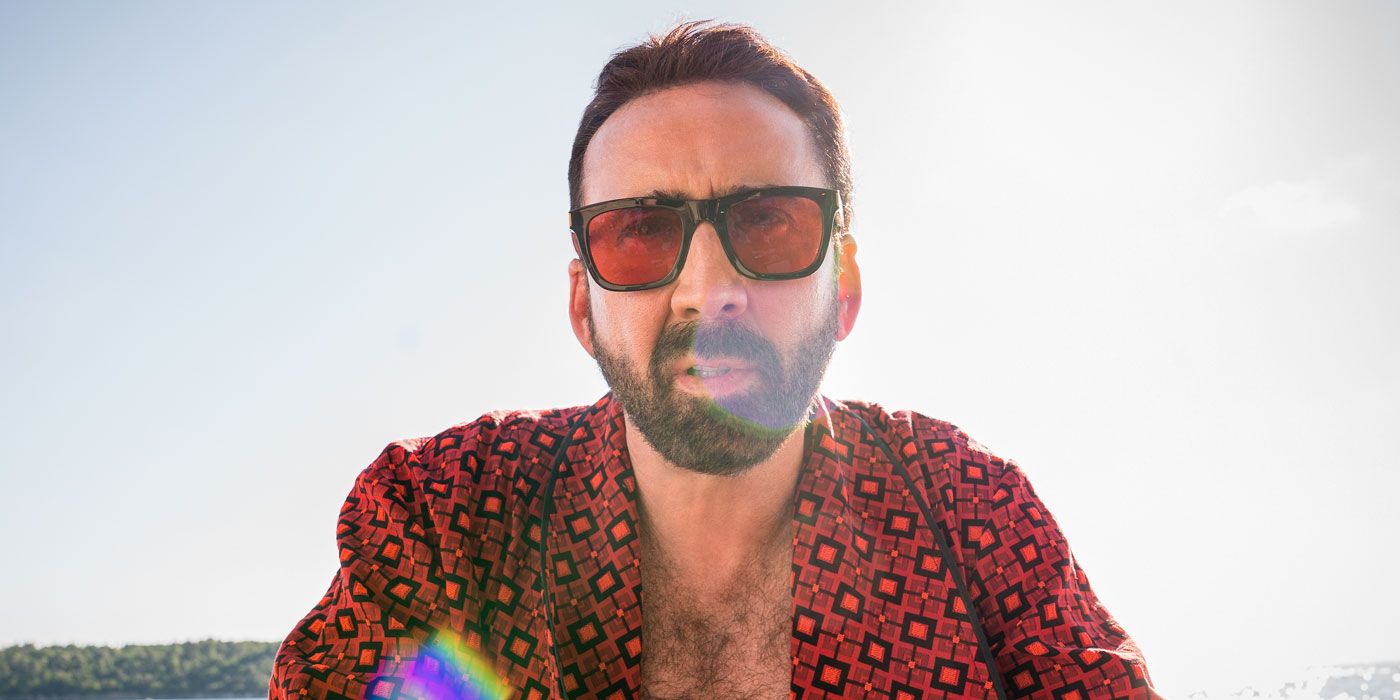 Nicolas Cage and the internet's boyfriend, Pedro Pascal, star in the satirical, tongue-in-cheek comedy The Unbearable Weight of Massive Talent. Cage plays a fictionalized version of himself, who gets recruited by a CIA agent to go on the adventure of a lifetime.
Advertised as a wacky take on Cage's wild reputation, The Unbearable Weight of Massive Talent lived up to critical expectations. The film received highly positive reviews, with major praise for Cage's self-deprecating performance. However, the film proved a niche effort, grossing $29 million against a moderate but still considerable $30 million production budget.
Watch on Hulu
10
'Babylon'
Damien Chazelle earned plenty of goodwill with the critical and commercial success of his 2014 comedy La La Land. Following First Man's tepid response in 2016, Chazelle went back to exploring show business with Babylon. The cast of Babylon is an ensemble led by Diego Calva and Margot Robbie, Babylon follows a group of characters during Hollywood's transition from silent films to talkies.
Babylon received mixed reviews from critics, which, coupled with a vague marketing campaign, resulted in a disastrous opening weekend of only $3.6 million. Babylon's budget is reportedly around $110 million, which is far higher than its box office total at $63 million. The film still gained some traction, but its terrible commercial performance clearly hurt its Oscar prospects and ultimately made Babylon a flop.
Watch on Paramount+
9
'Black Adam'
Dwayne Johnson spent years working on his Black Adam adaptation. The film is an origin story for the DC antihero, co-starring Pierce Brosnan, Noah Centineo and Sarah Shahi. Black Adam set up several potential films, with Johnson being confident enough in the film's success to declare the character would become a leading player in the larger DCEU.
Alas, lightning didn't strike for this antihero. Black Adam earned $391 million worldwide against a production budget of $190 million. The film's underperformance killed any chance for Black Adam to return, especially now that James Gunn and Peter Safran are re-tooling the DC live-action universe.
Watch on HBO Max
8
'Strange World'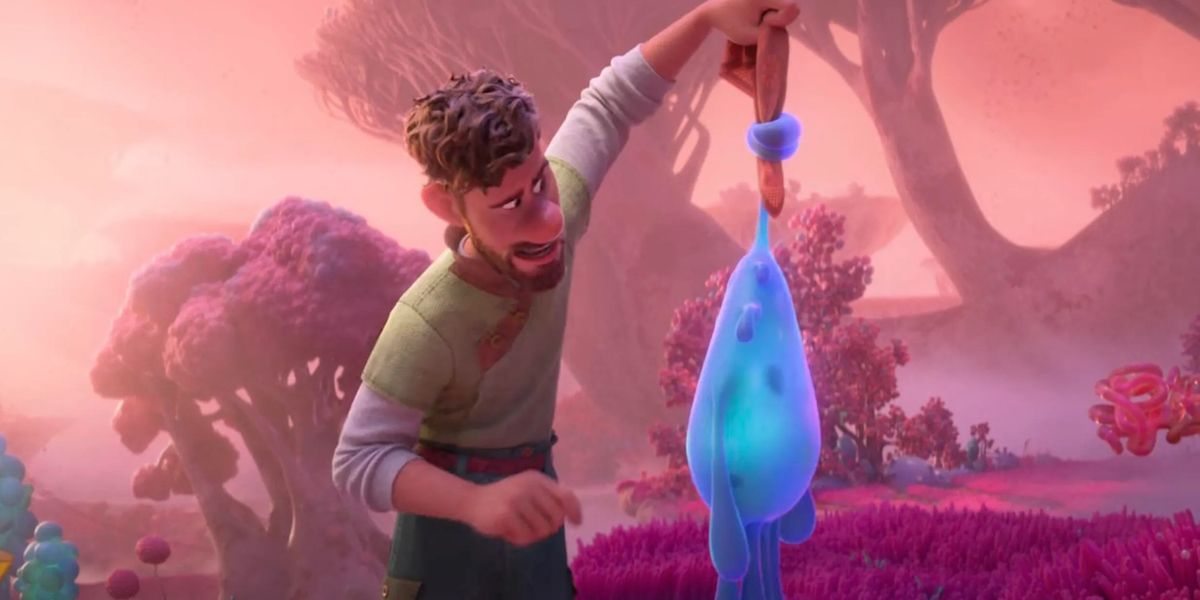 Disney Animation hit a bump on its road to success with Strange World. Featuring an all-star voice cast, including Jake Gyllenhaal, Dennis Quaid and Lucy Liu, the film follows a family of explorers who set out on an adventure to an uncharted subterraneous land.
With a mighty production budget of $135 million, Strange World crashed and burned at the box office with an embarrassing $66 million worldwide. Lukewarm reviews and friendly fire from Black Panther: Wakanda Forever killed its box office chances, signaling a bleak future for Disney animation.
Watch on Disney+
7
'Three Thousand Years of Longing'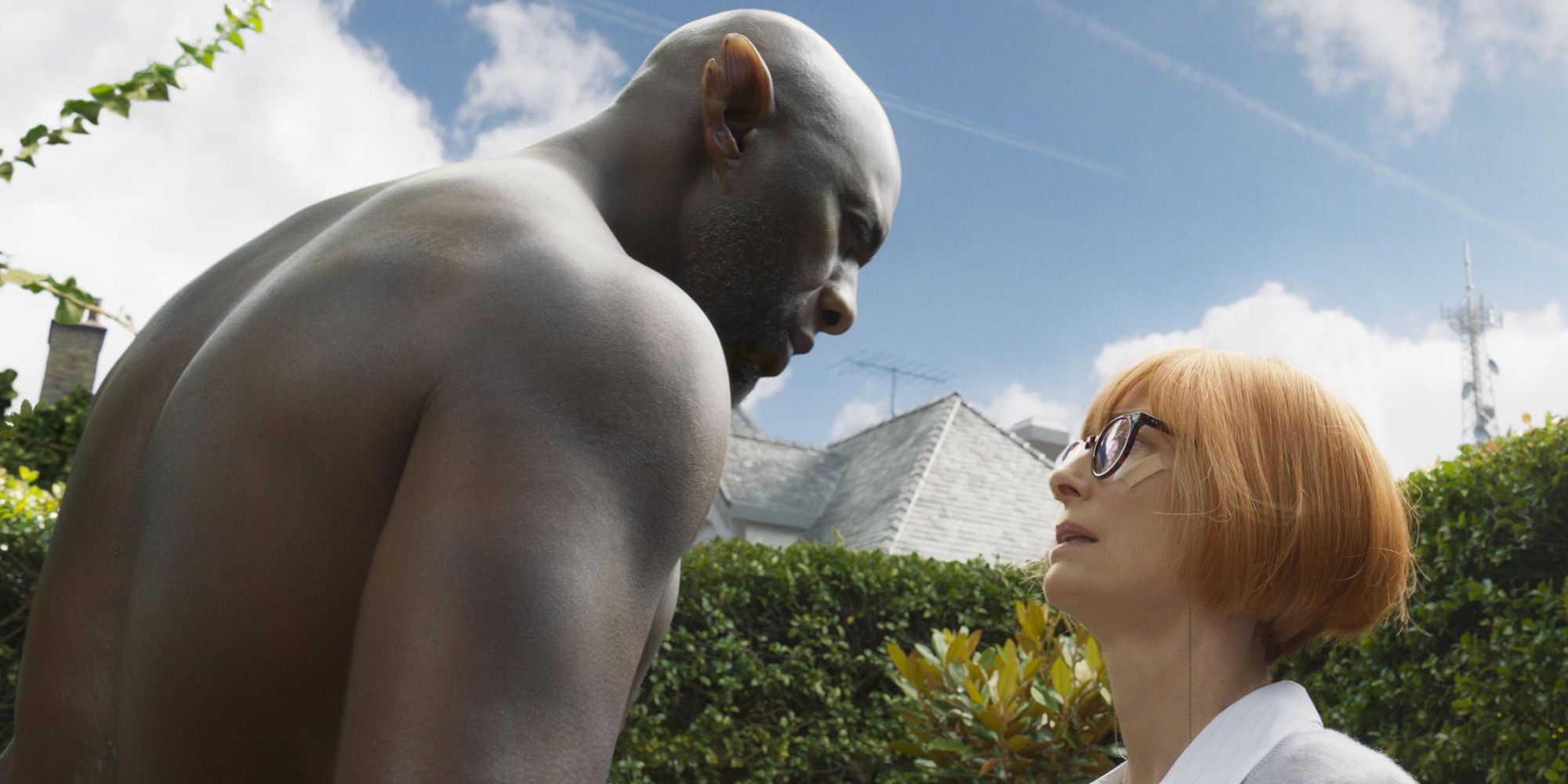 George Miller's first film since the spectacular success of Mad Max: Fury Road was the fantasy romance Three Thousand Years of Longing. Starring Idris Elba and Tilda Swinton, the film follows a djinn who retells his long life to the lonely professor who released him.
One of the few directors who have mastered multiple genres, Miller is a titan in the industry. However, even he isn't infallible, and Three Thousand Years of Longing proved it. The film, which carried a massive production tag of $60 million, grossed a truly disappointing $18 million worldwide, although it did receive positive reviews from critics.
Watch on Prime Video
6
'Ambulance'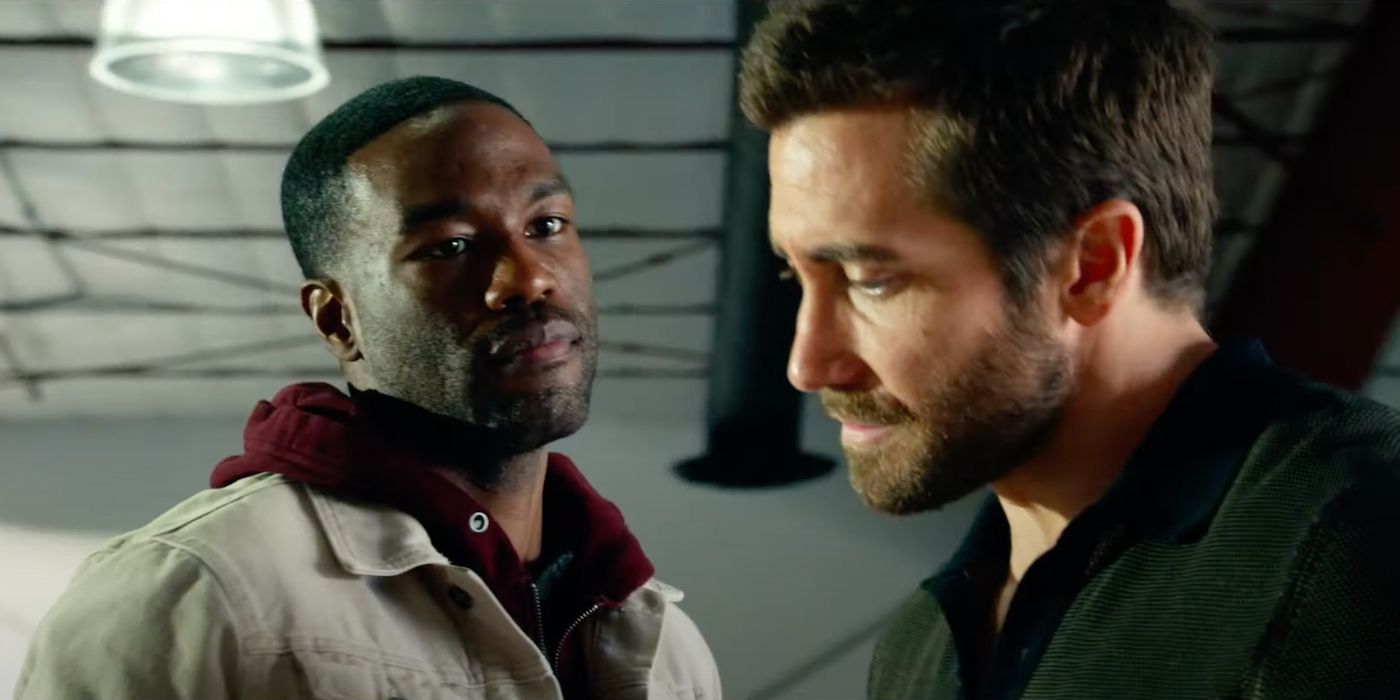 Michael Bay's Ambulance seemed like a sure bet. Jake Gyllenhaal, Yahya Abdul-Mateen II and Eiza Gonzalez starred in a story about a duo of thieving brothers who steal an ambulance, taking two first responders as hostages.
Despite the talent attached and positive reviews that praised it as a great heist film, Ambulance underperformed at the box office, earning only $51 million worldwide. However, the film had a subdued budget for a Michael Bay production, costing only $40 million. Still, Ambulance's disappointing box office is a significant dent in Bay's once-impressive resumé.
Watch on Prime Video
5
'Lightyear'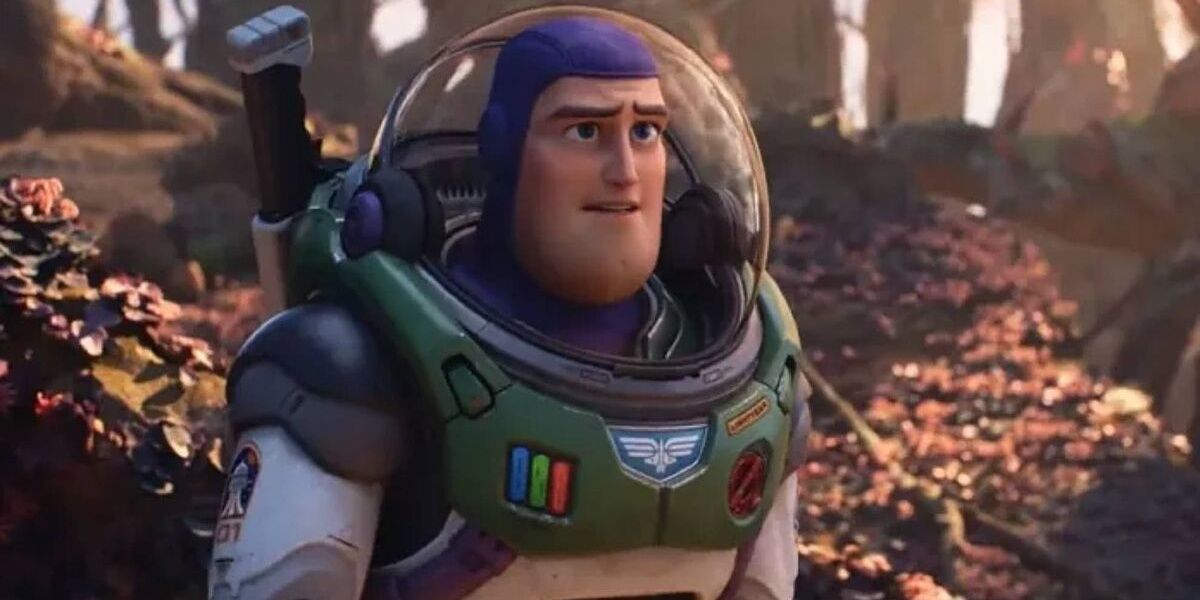 Disney Pixar also had a disappointing 2022. Lightyear, a spin-off of the massively popular Toy Story franchise, starred Chris Evans as the voice of the titular space ranger. The film is an origin story for Buzz, presenting him as a human explorer on an interstellar adventure.
Lightyear's confusing premise might've been a turn-off for many fans. Tim Allen's absence also cast a negative shadow over the film, which grossed $226 million worldwide against a production budget of $200 million. Reactions to the film were mixed, with critics praising the animation and voice acting but fans considering it one of the worst Pixar movies.
Watch on Disney+
4
'Morbius'
Morbius was always a hot mess waiting to happen. The film starred Jared Leto as Michael Morbius, a doctor with a rare blood disease, who becomes a vampire after undergoing an experimental procedure to cure his sickness. Matt Smith, Adria Arjona and Jared Harris also star.
Sony's insistence on using B and C-list Marvel characters to expand its Spider-verse keeps producing increasingly disappointing results. Interest in Morbius was always uncertain, translating to a paltry box office of $167 million worldwide. The fact that Morbius is an objectively bad film didn't help, although it did succeed in becoming an internet meme, ensuring its survival in infamy.
Watch on Netflix
3
'Fantastic Beasts: The Secrets of Dumbledore'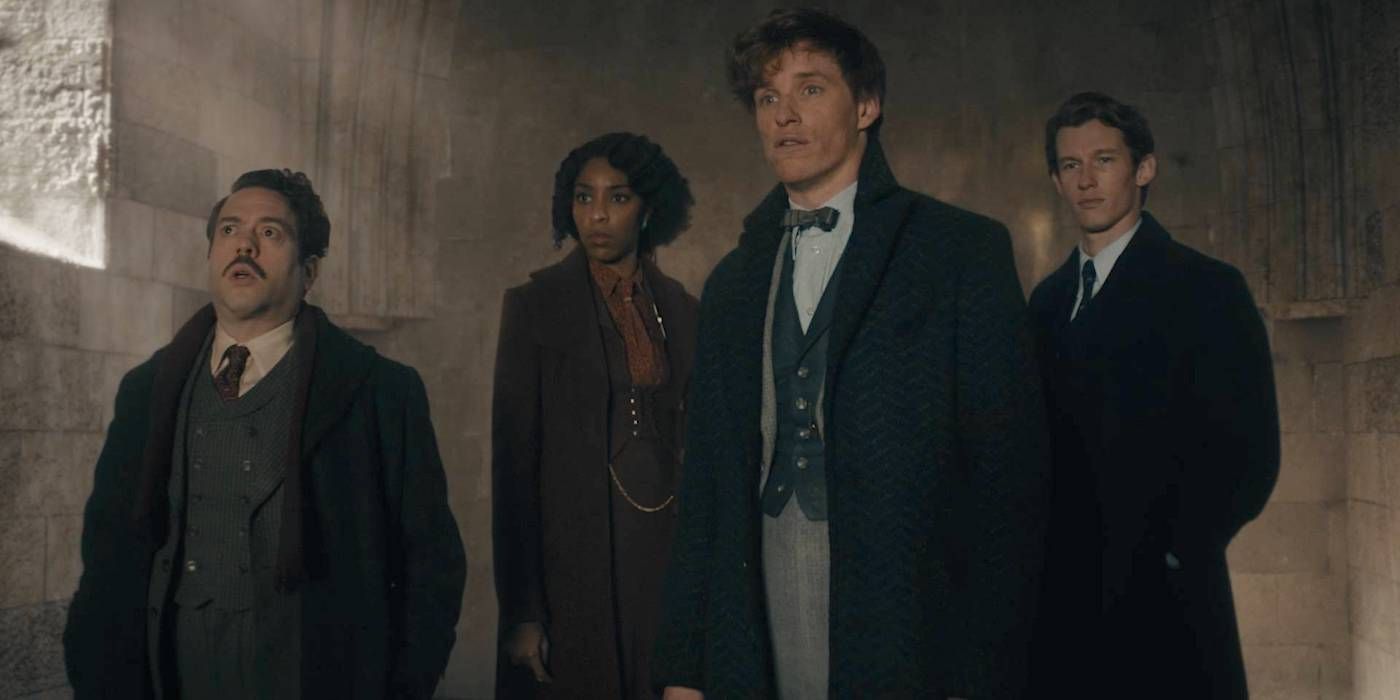 The Harry Potter franchise is nowhere near its peak; in fact, it's currently at an all-time low following the disappointing performance of the Fantastic Beasts spin-off series. The most recent entry, The Secrets of Dumbledore, followed Newt Scamander and his allies in their continuous fight against the dark wizard Grindelwald.
Fantastic Beasts was never a major hit, and the franchise's recent controversies didn't help its box office prospects. The Secrets of Dumbledore grossed $405 million worldwide, $250 million less than its predecessor. The film's underperformance means it's unlikely that fans will see any more films in the series, and maybe that's for the best.
Watch on Hulu
2
'Bros'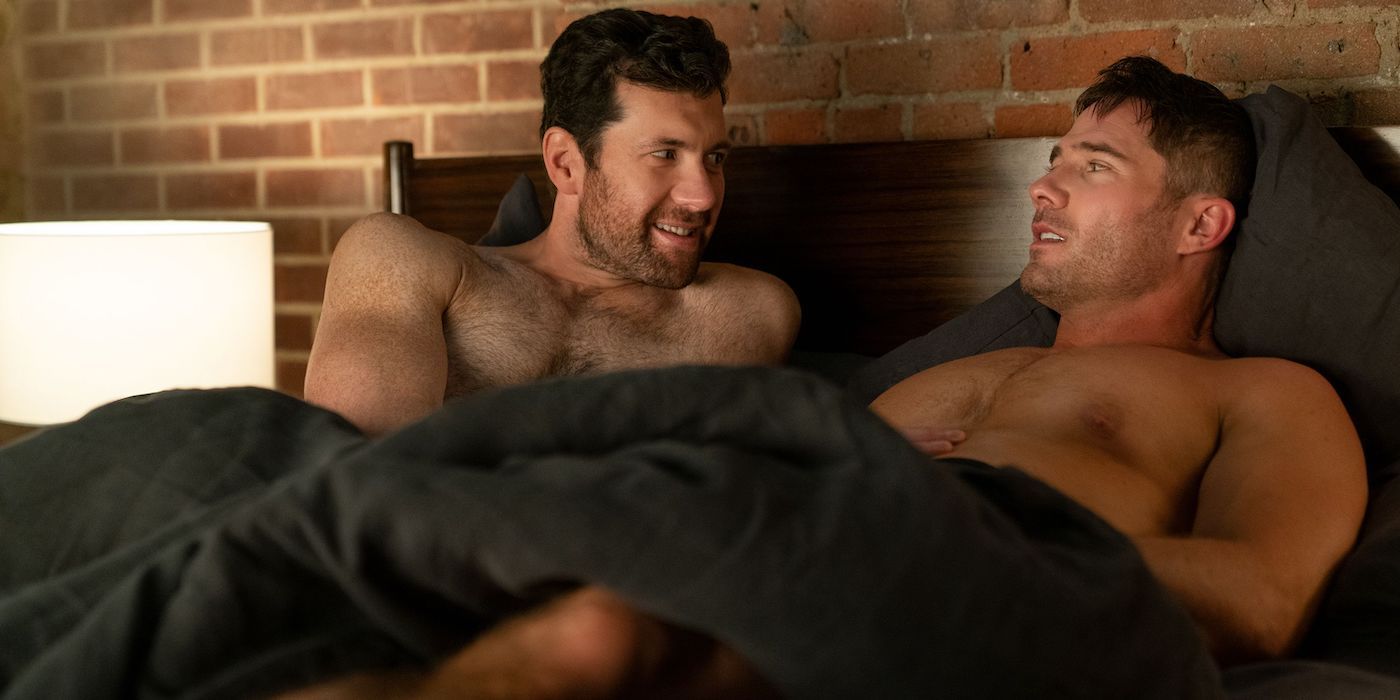 Billy Eichner co-wrote and starred in Bros, a queer romantic comedy co-starring Luke Macfarlane. The story deals with two commitment-averse men who enter a relationship. Directed and co-written by Nicholas Stoller, Bros advertised itself as one of the first major studio releases with an all-LGBTQ+ cast.
However, the film's marketing campaign was weak. Despite overwhelmingly positive reviews from the Toronto International Film Festival, the lack of major movie stars in the cast and the rom-com genre's decline hurt the film's box office. Bros ultimately had a disappointing worldwide gross of $14 million against a production budget of $22 million.
Watch on Peacock
1
'The Northman'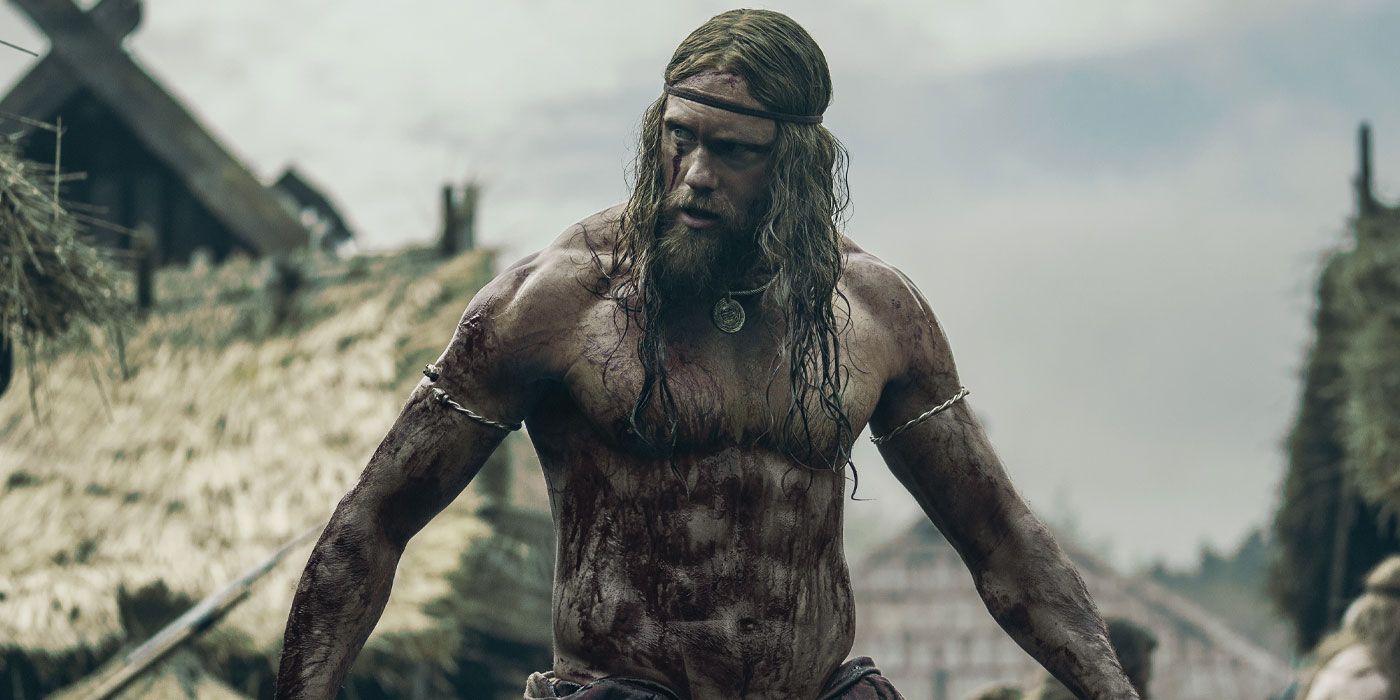 Alexander Skarsgard stars in Robert Eggers' Viking epic The Northman. The film centers on Amleth, a Viking prince exiled from his home who, years later, sets out on a quest to avenge his murdered father. Anya Taylor-Joy, Claes Bang, and Nicole Kidman star in major supporting roles.
Carrying a pricey production tag between $70 and $90 million, The Northman was always a risky bet for Universal. The film underperformed at the box office, grossing only $69 million worldwide. The bleak revenge plot where no one wins and the lack of a major movie star in the lead role likely hurt the film's chances, although it later found unexpected success in VOD.
Watch on Prime Video
NEXT: The Best Films of 2022
https://collider.com/2022-box-office-bombs-flops-like-babylon/ 'Babylon' & 14 Of 2022's Biggest Box Office Disappointments