Are Star Wars' Daisy Ridley and John Boyega friends in real life?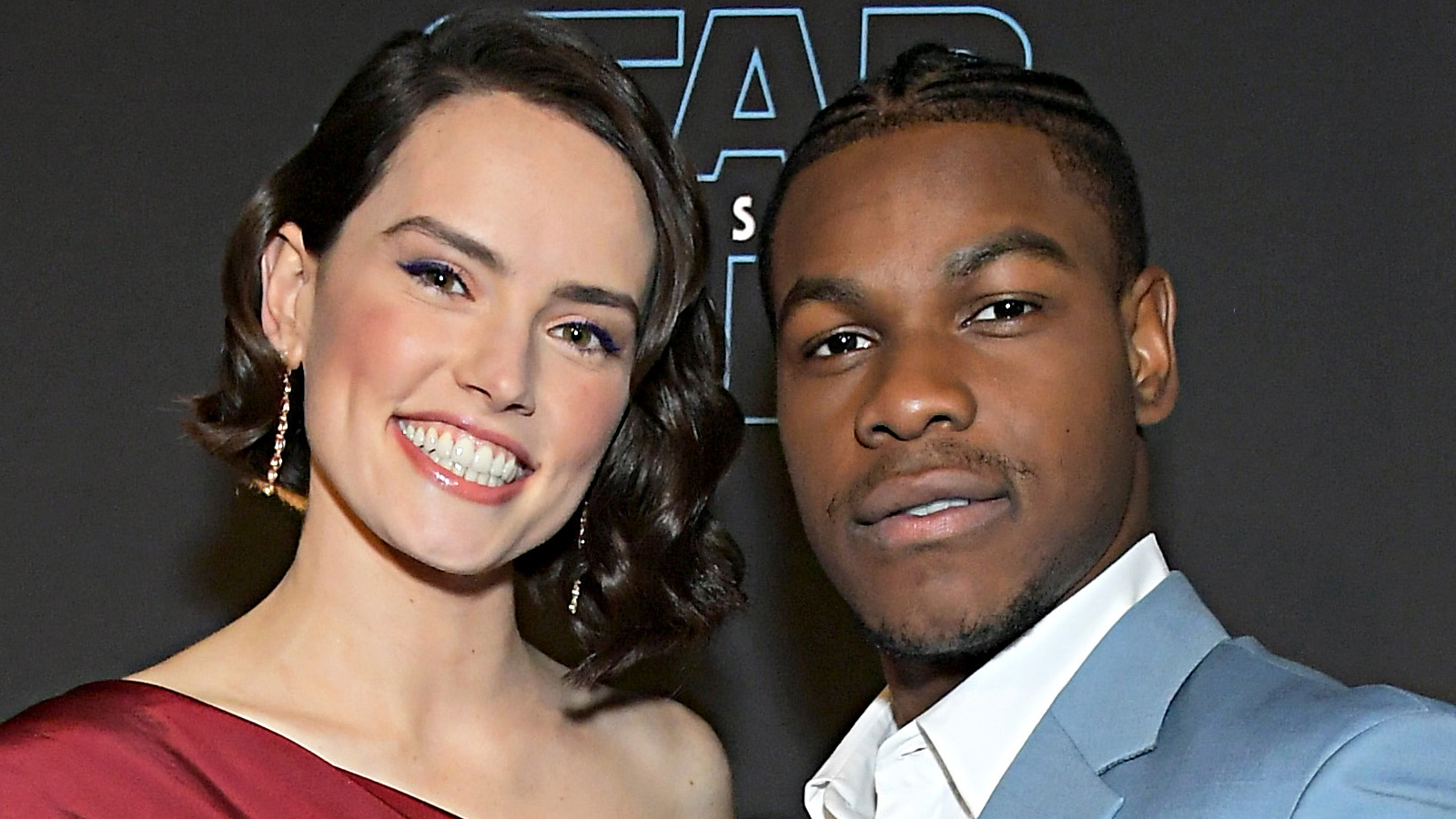 It turns out that both Daisy Ridley and John Boyega are actually friends in real life. Not only friends, but also exceptionally close ones. Speaking to People, Ridley addressed her "Star Wars" co-star Boyega, saying, "John has my heart. He's just my peanut. It's the closest relationship with a brother I've ever had. He's just evil. He likes to kiss my really big forehead." This isn't the only indicator of their relationship, and the two often address their friendship in interviews.
One such interview with The Hollywood Reporter sheds light on their friendship through several anecdotes from their time filming the latest "Star Wars" trilogy. This short video begins with Ridley and Boyega accusing each other of being pranksters on set. Both make it clear that they stole Harrison Ford's golf cart, and Boyega apologizes directly to Ford. Ridley added that they both had a blast on set, and that's probably because they're the same age, from the same area (London) and share the same kind of humor.
Referring to the earlier quote about Ridley calling Boyega a "peanut," they both explained that the word is their common pet name for each other, which is absolutely adorable. The two also mentioned that they sang constantly on set and that Boyega once bet Ridley that she couldn't go a whole day without singing, which she couldn't. In other words, both Ridley and Boyega are fantastic friends in real life, which probably helped improve their performances in the sequel trilogy.
https://www.looper.com/1006837/are-star-wars-daisy-ridley-and-john-boyega-friends-in-real-life/ Are Star Wars' Daisy Ridley and John Boyega friends in real life?