75,000 Kaiser Permanente workers ready to strike Wednesday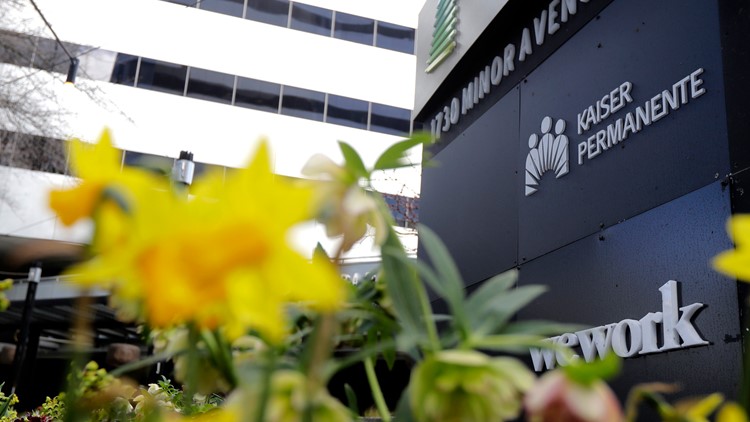 Even if a strike were to occur, Kaiser Permanente confirmed that its hospitals and emergency rooms would remain open.
WASHINGTON – About 75,000 Kaiser Permanente employees will participate in what may be the largest health strike in history on Wednesday after a group of eight unions representing them said they had not reached an agreement with the company before their contracts expired on Saturday.
"Kaiser continues to negotiate these issues in bad faith and so far there is no light at the end of the tunnel," coalition officials said in the statement.
Without a new contract by Wednesday, the coalition said its 75,000 members would begin striking and picketing outside the Kaiser's offices. According to the union, it would be the largest health care workers' strike in history.
Kaiser Permanente stressed in an emailed statement that it will continue negotiations to avert the strike before it begins.
"We remain optimistic that we will reach an agreement and avoid an unnecessary strike," Kaiser Permanente officials said.
The company was significantly more optimistic about the status of negotiations, saying teams "continue to make progress on key issues," citing tentative agreements on travel for training, traveling nurses and dispute resolution.
Even if a strike were to occur on Oct. 4, Kaiser Permanente confirmed that its hospitals and emergency rooms would remain open, although scheduled visits such as doctor's appointments or pharmacy pickups may have to be postponed.
It is unclear whether negotiators want to continue actively negotiating on Monday.
The possible strike comes as unions in the US are experiencing a resurgence of power and popularity. Writers in Hollywood won concessions from studios on pay and the use of artificial intelligence after a strike that lasted more than three months.
And the ongoing strikes by both actors in Los Angeles and auto workers in Detroit have made major headlines in recent weeks.
President Joe Biden joined an auto workers picket line last month to show solidarity with the union, the first time a sitting president has ever done so.