25 Movies That Are Perfect Throughout, Ranked
The famous ending of Billy Wilder's Some Like It Hot may suggest that nobody's perfect, but that's not necessarily applicable to cinema as an artform. There have been plenty of movies released throughout film's vast and impressive history that are essentially perfect, or so close to it that any attempt to find flaws feels like nitpicking. Naturally, these sorts of movies tend to be regarded as masterpieces, and are often – though not always – among the most well-known films of all time.
When it comes to the topic of movies that achieve perfection, it's pretty easy to argue that the following are all essentially perfect from start to finish. Naturally, all are worth checking out for anyone interested in seeing some of the greatest and most beloved movies ever made. If cinema as a whole was a band, this could be its greatest hits compilation, with the following masterpieces ranked below, starting with the great and ending with the greatest.
25
'Butch Cassidy and the Sundance Kid' (1969)
Directed by George Roy Hill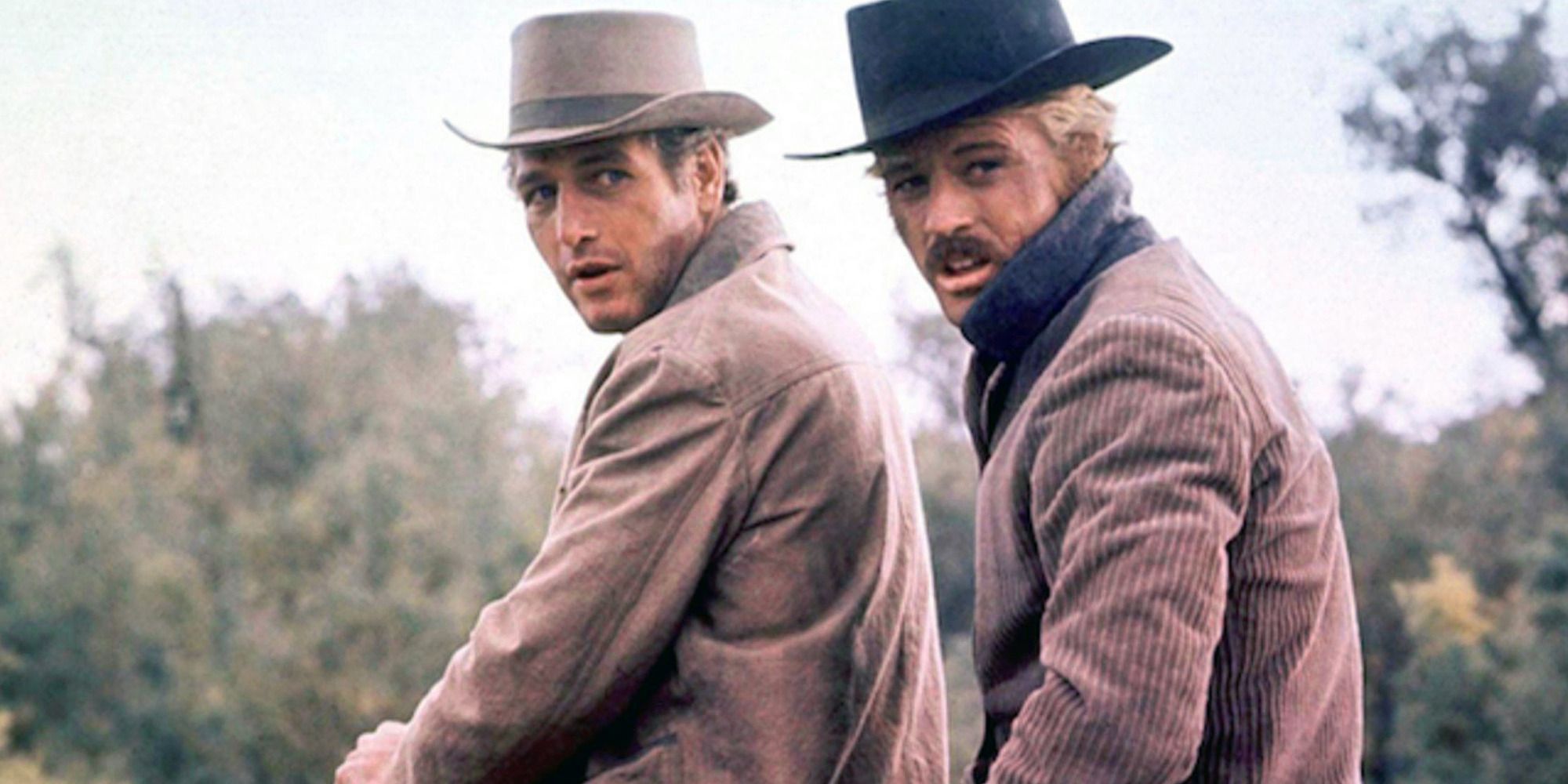 Standing as a Western, a buddy comedy, an adventure movie, and a drama all at once, Butch Cassidy and the Sundance Kid masterfully blends genres and tone throughout its entire runtime. The titular characters are based on real-life figures, and were portrayed expertly by Robert Redford and Paul Newman, both of whom have ridiculously good chemistry with each other throughout (they re-teamed in 1973 for The Sting, which is also a classic).
The film is both fun and a little bittersweet, following the dynamic duo as they flee to Mexico to escape from the law, only to clash with progressively more people as their misadventures go on. Even those who might not ordinarily like Westerns should find things to enjoy about Butch Cassidy and the Sundance Kid, even if just for the chance to see two of Hollywood's biggest actors of their time work their collective magic together.
Butch Cassidy and the Sundance Kid
Release Date

September 24, 1969

Director

George Roy Hill

Cast

Paul Newman, Robert Redford, Katharine Ross, Strother Martin, Henry Jones, Jeff Corey

Runtime

110
24
'Cinema Paradiso' (1988)
Directed by Giuseppe Tornatore
Cinema Paradiso is one of the best movies about movies ever made; perhaps even the gold standard for that kind of film, if it can be called a subgenre. A large part of its narrative is devoted to being a coming-of-age story, showing life for a young boy who discovers the magic of cinema while growing up in Italy after World War II. As he grows older, he sets his sights on becoming a filmmaker, even if that means turning his back on where he grew up and certain people in his life.
It's a movie about love, but ultimately emphasizes one's love of movies more so than telling a more traditional love story one might expect to find in a romantic movie. It's a hugely emotional movie with a deservedly beloved ending, but everything building up to its iconic final scene is also very hard to fault, and easy to get swept up in. Beautiful visuals and wonderful music (courtesy of Ennio Morricone) further add to Cinema Paradiso's magical quality.
Cinema Paradiso
Director

Giuseppe Tornatore

Cast

Enzo Cannavale, Antonella Attili, Isa Danieli, Philippe Noiret

Runtime

155 minutes

Main Genre

Drama
23
'Whiplash' (2014)
Directed by Damien Chazelle
It's funny that Whiplash is a movie all about the struggle to achieve perfection, and is itself an essentially perfect movie. It follows a young drummer who begins studying at a prestigious music school, willing to go to great physical and emotional lengths to become a respected and accomplished musician. This includes being taught by a strict, domineering, and oftentimes terrifying instructor who might well be up there with the most iconic and memorable film villains of all time.
Miles Teller is excellent as the protagonist, but it's J.K. Simmons who steals the show as Terence Fletcher, the instructor who uses terror and verbal abuse to push students to their absolute limits. Whiplash is uneasy and effective because it offers few easy answers about how much is too much, for someone who wants to achieve greatness. It explores this murky moral question in a way that might lead to different interpretations, but the tense ride the film provides – and the excellence of its direction and acting – will engross viewers no matter what they eventually take away from the story.
Whiplash
Release Date

October 10, 2014

Director

Damien Chazelle

Cast

Miles Teller, J.K. Simmons, Paul Reiser, Melissa Benoist, Austin Stowell, Nate Lang

Runtime

105

Main Genre

Drama
22
'Pan's Labyrinth' (2006)
Directed by Guillermo del Toro
Fantasy movies might well often be family-friendly, but there are plenty of darker fantasy films out there that are R-rated and aimed at adults. Of these, few are quite as intense and expertly made as Pan's Labyrinth, which also functions as a harrowing war drama. It's set in the years following the Spanish Civil War, and follows a young girl forced to live with a terrifying stepfather, leading her to retreat into a fantasy world as an escape; one that might be real, or could just be a thing of imagination.
Guillermo del Toro has made plenty of great movies, but Pan's Labyrinth is his greatest, and it's genuinely a movie that's hard to fault. It has incredible visuals, a memorably haunting score, amazingly imaginative fantastical elements, and a story that's as emotional as it is perfectly told. Time has already been kind to Pan's Labyrinth, and will likely continue to be, as it's easy to imagine this movie having a timeless quality that'll ensure it continues getting held up as a classic.
Pan's Labyrinth
Release Date

August 25, 2006

Director

Guillermo del Toro

Cast

Ivana Baquero, Sergi López, Maribel Verdú, Doug Jones, Ariadna Gil, Álex Angulo

Runtime

112
21
'The Matrix' (1999)
Directed by Lilly & Lana Wachowski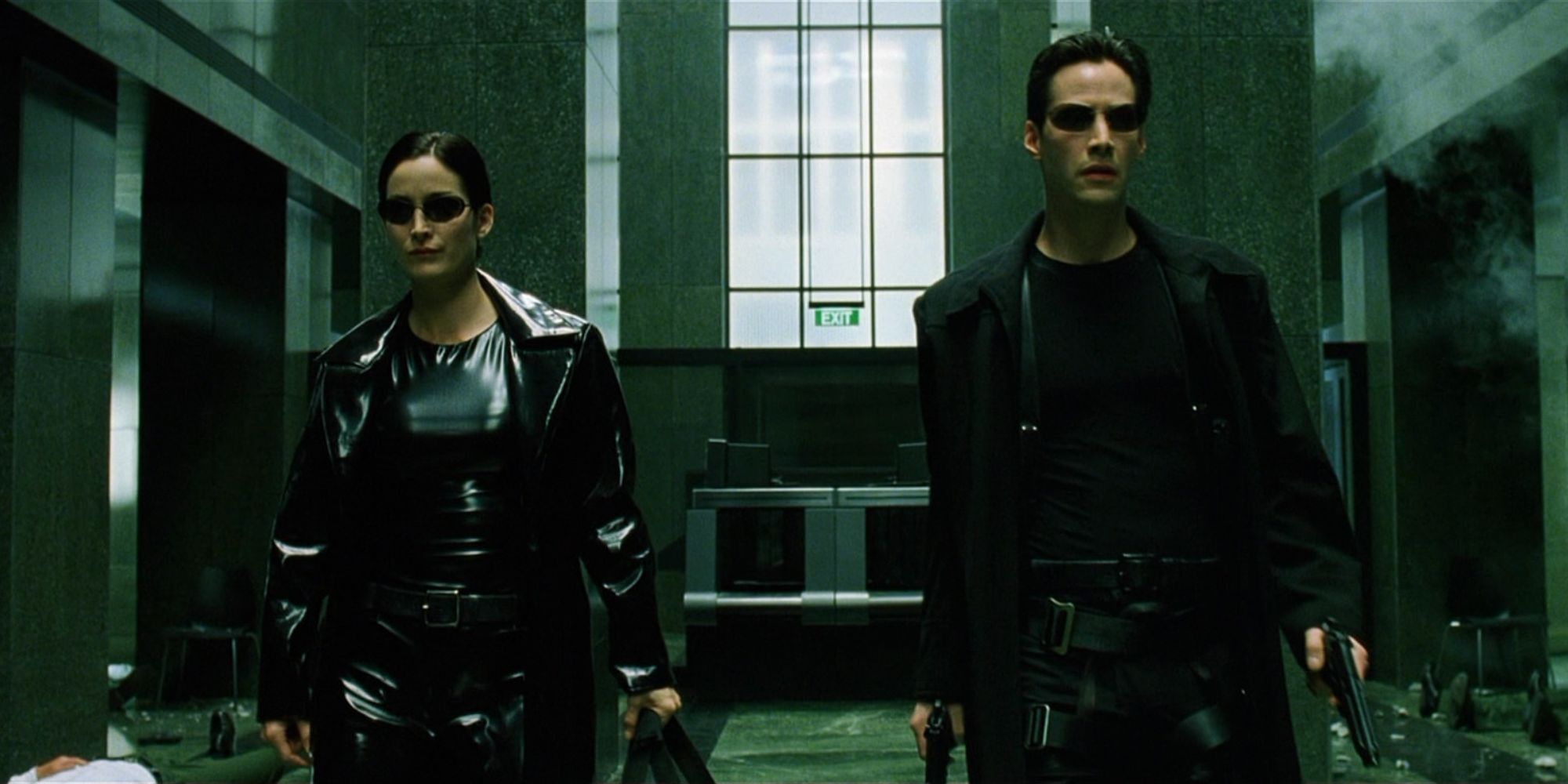 Science fiction and action collided in spectacular fashion with The Matrix, which blew minds in 1999 and continues to excite and enthrall all these years later. It's a movie that continues to be perhaps the most iconic within Keanu Reeves's body of work, and also the most acclaimed within the eclectic filmography of the Wachowskis. Narratively, it centers on a bleak future where the human race has been enslaved by robots, with only a select few people even being aware of this mass enslavement.
Humanity fights back against the machines, and along the way, there's plenty of amazing action and thought-provoking questions about technology and its place within the world. Whether you want to approach it as an intensely philosophical film, an exciting action movie, or both, The Matrix is satisfying and endlessly rewatchable. It was one of the last great blockbuster spectacles of the 20th century, and has continued to age eerily well into the 21st century, too.
The Matrix
Release Date

March 31, 1999

Director

Lana Wachowski, Lilly Wachowski

Cast

Keanu Reeves, Laurence Fishburne, Carrie-Anne Moss, Hugo Weaving, Gloria Foster, Joe Pantoliano

Runtime

136 minutes

Main Genre

Action
20
'Tokyo Story' (1953)
Directed by Yasujirō Ozu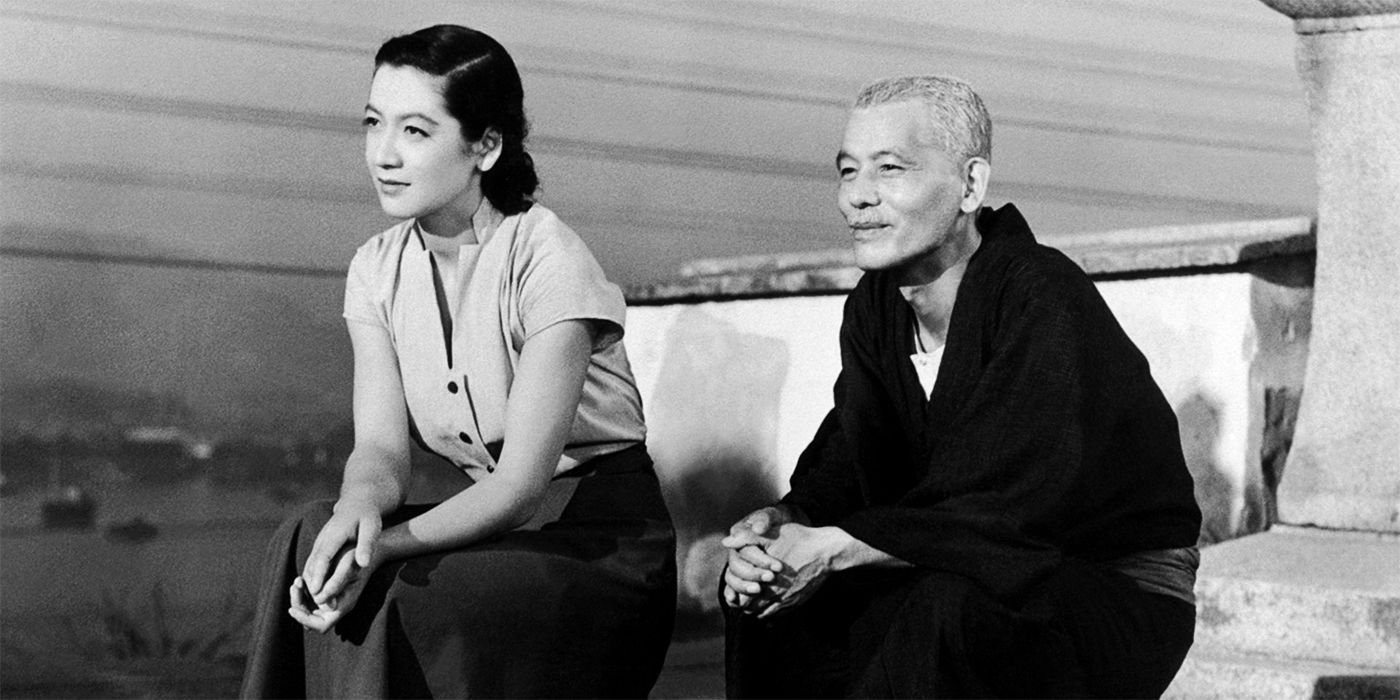 A classic Japanese film that ranks among the greatest releases of the 1950s, Tokyo Story is often regarded as the greatest movie Yasujirō Ozu ever directed, and for good reason. It's a simple story perfectly told, following a pair of grandparents who go to visit the younger members of their family. Almost straight away, they find that most family members seem too busy to spend time with their elders, which leads to great emotional turmoil and heartbreak.
It's an honest and soul-shattering look at growing old, and a timeless reminder of how important it is to honor those responsible for giving you life and/or raising you. Tokyo Story takes its time and is far from a happy film, but it provides an undeniably powerful experience for those willing to experience it. Though it was made at a specific time and in a single place, its themes and story prove universal and likely timeless.
19
'The Princess Bride' (1987)
Directed by Rob Reiner
William Goldman was the screenwriter behind the aforementioned Butch Cassidy and the Sundance Kid, and he adapted the screenplay for The Princess Bride, too (from his own novel of the same name). It's worth mentioning because not only are both movies essentially perfect classics, but both are successful in balancing numerous genres at once. In the case of The Princess Bride, it's an excellent romance movie, an adventure/fantasy film, and a comedy, all at once.
A story within a story, it's about a grandfather reading his grandson a wonderfully fantastical story filled with eccentric characters and grand adventures. The Princess Bride is a movie that gives viewers a bit of everything, and all within a runtime of less than 100 minutes, too. For doing so much and doing it all so well, it's a classic that only gets better with age while eternally remaining seemingly flawless, and a blast to watch for all ages.
The Princess Bride
Release Date

October 9, 1987

Director

Rob Reiner

Cast

Cary Elwes, Mandy Patinkin, Chris Sarandon, Christopher Guest, Wallace Shawn, andre the giant

Runtime

98 minutes

Genres

Adventure, Comedy, Family, Fantasy, Romance
18
'Parasite' (2019)
Directed by Bong Joon-ho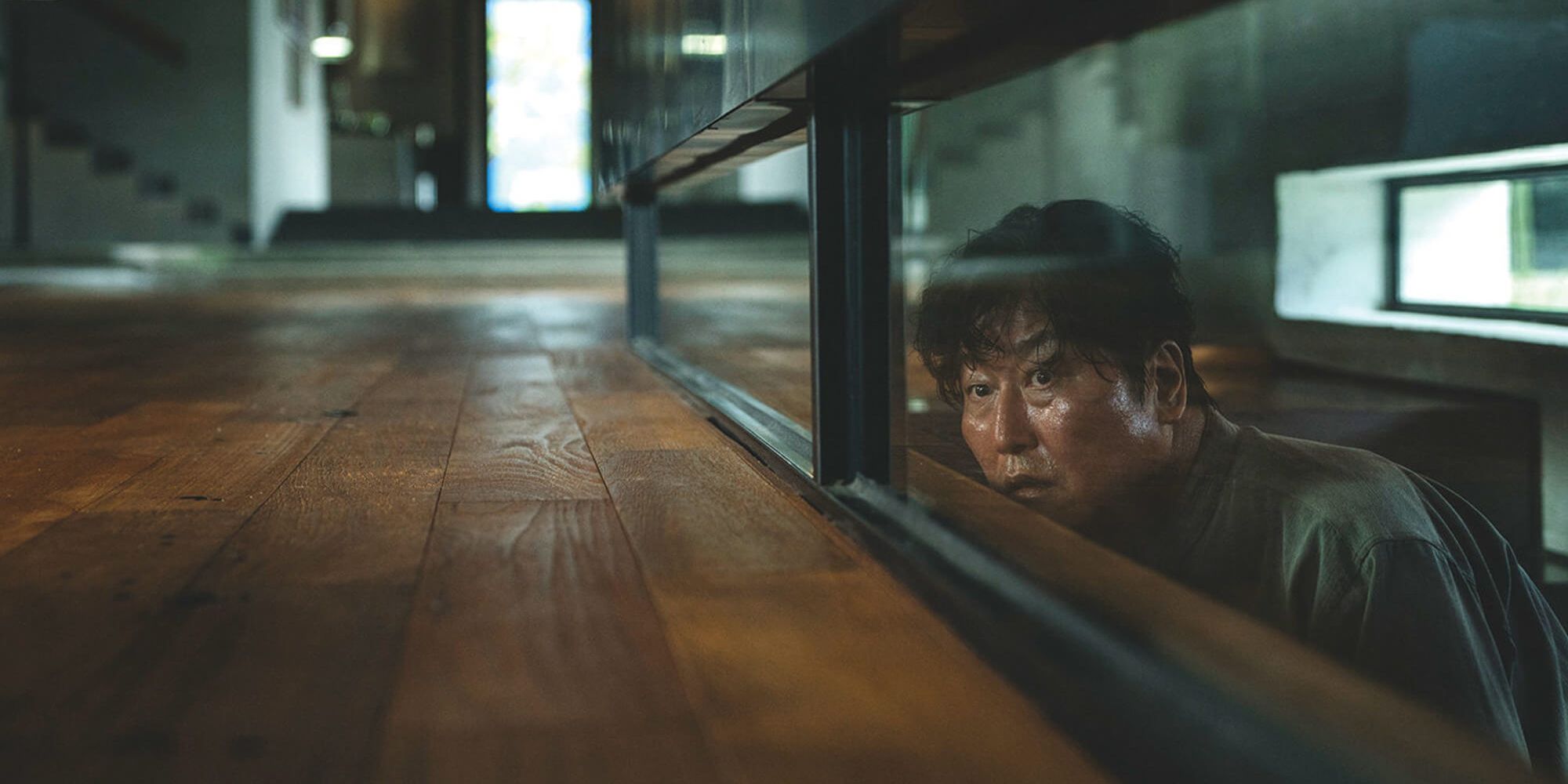 A movie doesn't have to be numerous years old before it reveals itself as perfect, as the still relatively recent Parasite shows. It was a huge Oscar success, and though it certainly wasn't the first great film made by Bong Joon-ho, it was arguably his first stone-cold masterpiece, and an overall bold, genre-busting film. It's a comedy, thriller, and social commentary-filled drama all in one, showing the conflict and consequences that unfold after a working-class family works its way into a wealthy family's home.
Basing stories around such ideas and present-day issues has become relatively popular in recent years, but none contain satire as biting or drama as powerful as Parasite. It's quite simply a flawlessly written film that has a cast with no weak links, a story that doesn't waste a second, characters who all feel fully realized and three-dimensional, and genuinely shocking plot twists that make absolute sense in hindsight. Of all the movies released in the 21st century so far, few could claim to be better.
Parasite
Release Date

May 8, 2019

Director

Bong Joon-ho

Cast

Seo Joon Park, Kang-ho Song, Seon-gyun Lee, Yeo-Jeong Jo, Woo-sik Choi, Hye-jin Jang

Runtime

132 minutes

Genres

Comedy, Satire, Drama
17
'Vertigo' (1958)
Directed by Alfred Hitchcock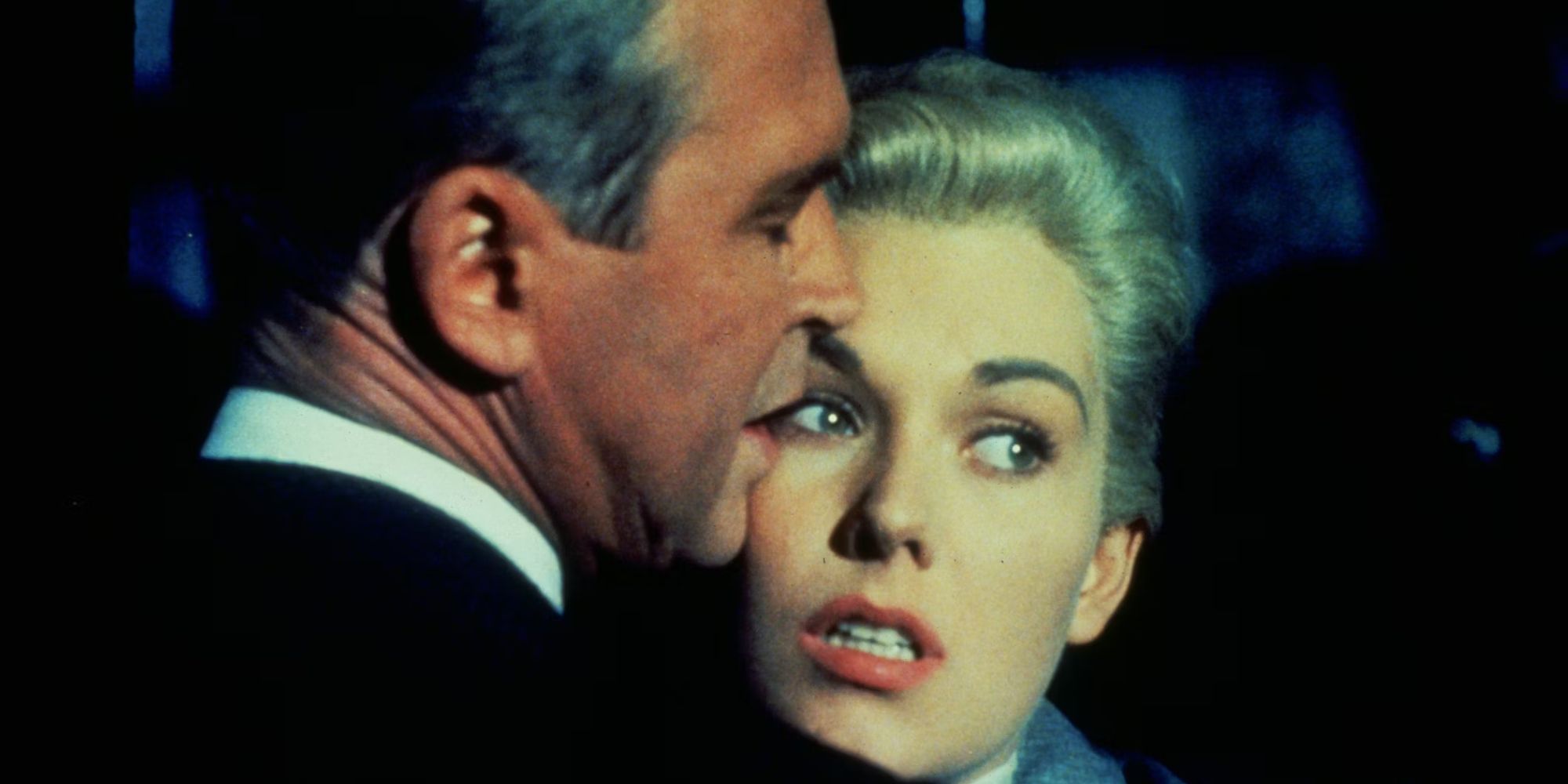 It's always going to be difficult for a consensus when it comes to debating which Alfred Hitchcock movie was his best, but Vertigo's undoubtedly one that'll always be in the running. It's the legendary filmmaker's darkest and most introspective psychological thriller, with a slow-burn narrative that revolves around a retired detective being asked by an old friend to follow his mysterious wife as she goes about her life, with the detective becoming dangerously fixated on her as time goes on.
Of all the great films released in 1958, Vertigo is likely the best, and the one that's held up the best in the decades since its release. In fact, there's a sense that it has been more appreciated as the years have gone on, perhaps being too dark, strange, and unsettling for viewers and critics back in the late 1950s. Indeed, many Hitchcock movies feel ahead of their time, but it's likely Vertigo that feels the most ahead of its time of them all.
Vertigo
Release Date

May 28, 1958

Director

Alfred Hitchcock

Cast

James Stewart, Kim Novak, Barbara Bel Geddes, Tom Helmore, Henry Jones, Raymond Bailey

Runtime

128

Genres

Mystery, Romance, Thriller
16
'Star Wars: The Empire Strikes Back' (1980)
Directed by Irvin Kershner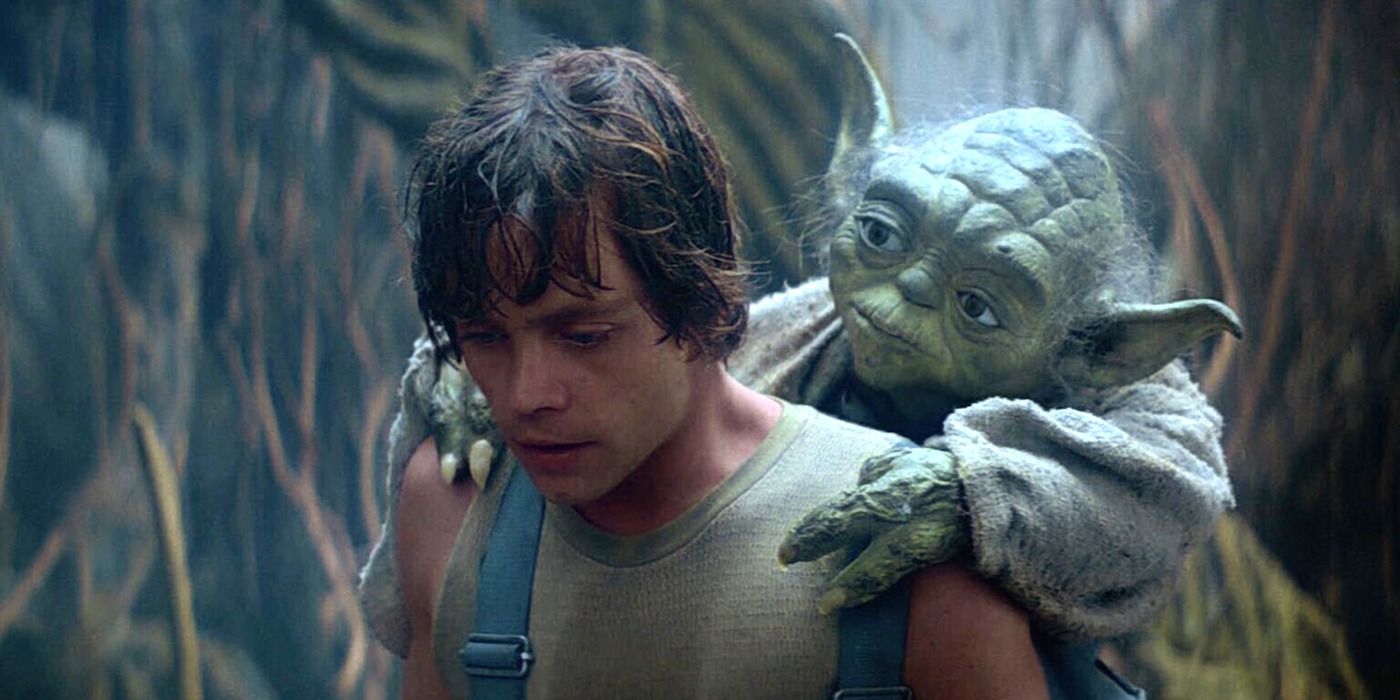 For as good and groundbreaking as the original Star Wars from 1977 was, it was the sequel, The Empire Strikes Back, that cemented Star Wars as more than just a fad that swept cinemas one summer. It's about as perfect as movie sequels get, bringing back all the key characters from the first movie and pushing them further, physically, emotionally, and even psychologically. In every way, it raises the stakes and makes the beloved galaxy far, far away feel even more vast.
As the title implies, the tyrannical empire does not take their defeat at the end of the first movie well, with The Empire Strikes Back kicking off with the heroic Rebels on the defensive and scattered following a spectacular opening battle scene. From there, Luke Skywalker learns some dark truths about himself and his family while Han Solo and Princess Leia find themselves falling for each other, even if fate looks like it might keep them apart. It's space opera storytelling at its best, and a perfect sequel to an already great movie in every way.
15
'M' (1931)
Directed by Fritz Lang
Fritz Lang directed some of the greatest silent movies of all time, with just about his entire 1920s output being impeccable. When the 1930s came around, he showed no signs of slowing down, nor being deterred by the idea of making a movie with dialogue. M was the first movie he made in this new decade, and his first with sound, and was arguably even greater than much of what he'd made in the years prior.
M's a movie that laid the groundwork for many police procedural/crime/thriller films to come, with its plot involving a widespread manhunt for a dangerous serial killer who's been targeting children. It's consistently tense and unnerving in a way that's quite surprising for a film of its age, and the overall feel of the film is eerie, moody, and complemented by a constantly engrossing story. That it also has one of the best performances by the always-great Peter Lorre is just icing on the cake, really.
14
'Rocky' (1976)
Directed by John G. Avildsen
Underdog stories can be hard to resist, especially within the sports genre and particularly when they're as well-told as the one in Rocky. This wasn't Sylvester Stallone's first movie by any means, but it was the one that made him a star, and is perhaps the overall greatest film of his. On top of starring as the title character, he also wrote the screenplay, with the movie's story following a down-on-his-luck man in Philadelphia who strives for greatness when he's given the chance to fight the world's heavyweight boxing champion.
If anything about Rocky seems cheesy or clichéd, it's probably because the film was so influential that the vast majority of sports movies made in its wake likely took some inspiration from it, in one way or another. It's an underdog movie written by and starring an underdog, and the film's box office and awards success (it won three Oscars, including Best Picture) make it a stirring and inspiring film in more ways than one.
rocky
Release Date

November 21, 1976

Director

John G. Avildsen

Cast

Sylvester Stallone, Talia Shire, Burt Young, Carl Weathers, Burgess Meredith, Thayer David

Runtime

119

Main Genre

Drama
13
'Bicycle Thieves' (1948)
Directed by Vittorio De Sica
Honest, moving, and great drama movies don't get much more effective than Bicycle Thieves, which is considered by many to be the most masterful Italian neorealism film for good reason. It's a very direct film that's incredibly powerful despite its seeming simplicity, as it tells an everyday story with what appears to be low stakes. In the aftermath of World War II, a man gets a hard-to-acquire job that requires him to have a bicycle, with this opportunity threatened after said bicycle is stolen one day.
Bicycle Thieves then becomes about the man and his young son doing whatever they can to locate the bicycle, otherwise their family runs the risk of falling into poverty. It succeeds in getting you to feel for these characters and thereby get invested in their struggles, with universal themes and an uncompromising depiction of social hardships ensuring this classic Italian film remains emotionally hard-hitting to this day, and surely for many more days to come.
Directed by Steven Spielberg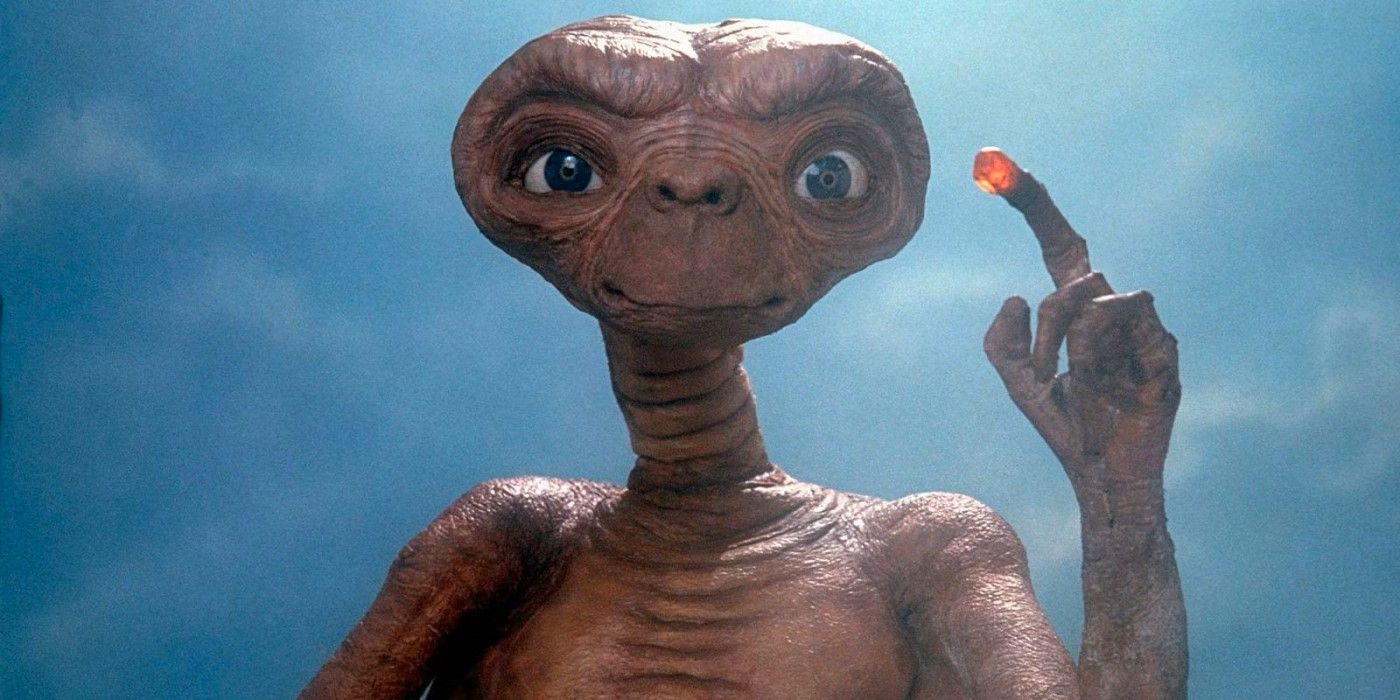 Steven Spielberg has made plenty of great historical films, retelling real-life events with his careful and skilled filmmaking style, but he's also made some great works of science fiction. Of these, E.T. the Extra-Terrestrial is one of the most beloved and overall best, telling the story of a young boy who slowly befriends an alien creature who's been separated from his family. Emphasis on "slowly," because initially, the film's protagonist is terrified of E.T., and the audience might be, too.
It's to E.T. the Extra-Terrestrial's benefit that it's unafraid to be kind of creepy early on, because finding the titular character endearing as the protagonist does the same makes the entire thing ultimately more emotionally rewarding. And E.T. the Extra-Terrestrial is certainly emotional, being funny, exciting, and bittersweet, all in equal measure. It's well-balanced and technically close to perfect when it comes to things like special effects and pacing, and is overall one of Spielberg's greatest movies.
E.T.
Release Date

June 11, 1982

Director

Steven Spielberg

Cast

Henry Thomas, Dee Wallace, Robert MacNaughton, Drew Barrymore, Peter Coyote, K.C. Martel

Runtime

115

Genres

Adventure, Family, Fantasy, Sci-Fi
11
'The Shawshank Redemption' (1994)
Directed by Frank Darabont
The Shawshank Redemption is one of those rare movies that no one seems to hate, and just about everyone seems to love. It's a quintessential prison movie about holding onto hope and finding solace in others during the darkest of times, with things focusing on the unlikely friendship between two men serving lengthy sentences inside a maximum-security – and oftentimes brutal – prison.
A movie released in 1994 had to be incredibly good to stand out, because it was a famously excellent year for cinema. Thankfully, The Shawshank Redemption was up to the task, and its reputation is one that's only grown as the years have gone on. It's a moving film and one that proves hard to forget, once seen, balancing all its finely-tuned elements well and in turn constructing what has to be one of its decade's most iconic movies.
The Shawshank Redemption
Release Date

September 23, 1994

Director

Frank Darabont

Cast

Tim Robbins, Morgan Freeman, Bob Gunton, William Sadler, Clancy Brown, Gil Bellows

Runtime

142

Main Genre

Crime
10
'Spirited Away' (2001)
Directed by Hayao Miyazaki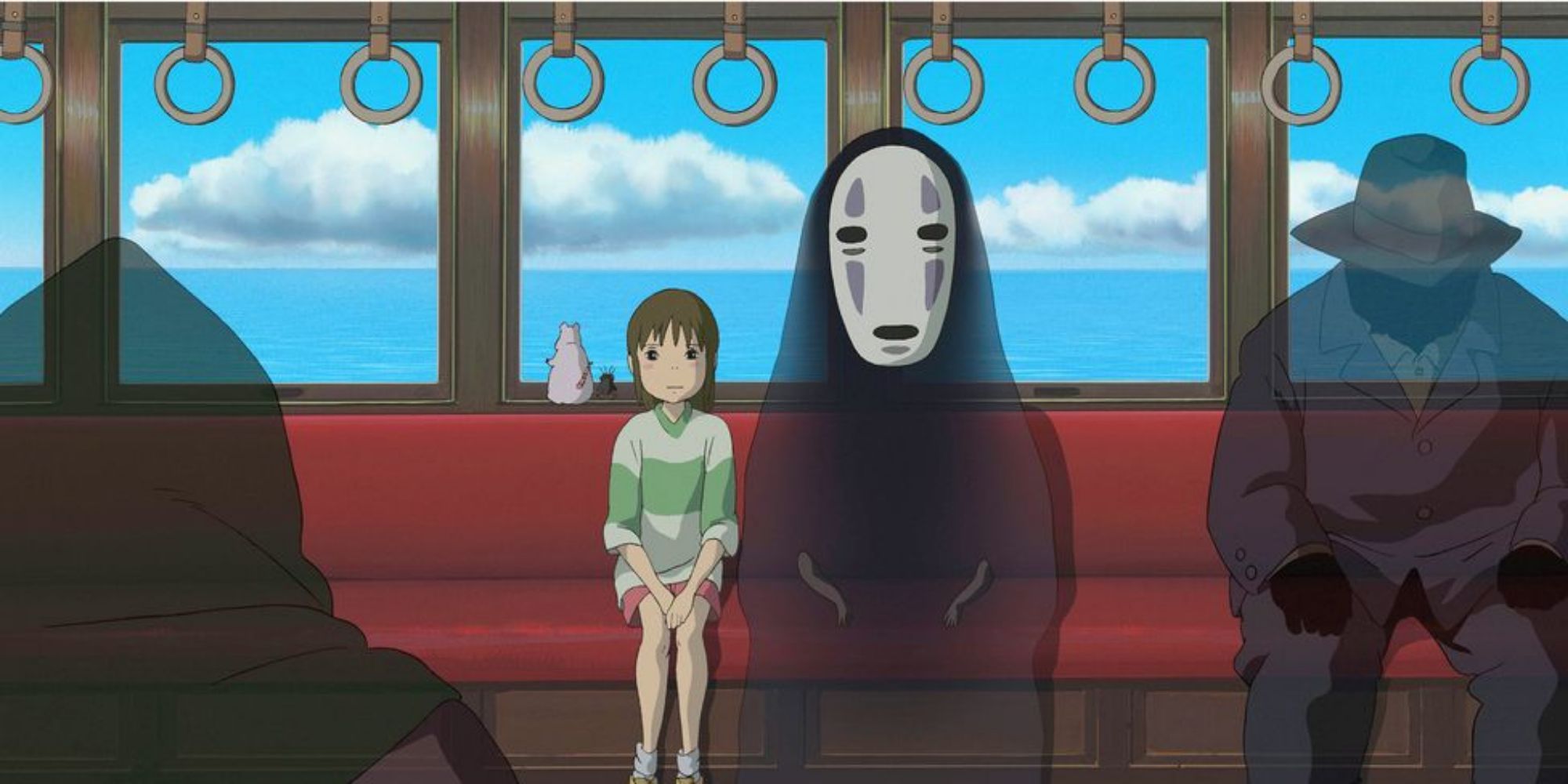 For as impressive and acclaimed as Hayao Miyazaki's filmography is, there is one movie within it that often gets labeled his very best: Spirited Away. This is a film that follows a young girl who finds herself trapped in a strange realm after her parents are suddenly turned into pigs. If she's to have any chance at getting them back into human form, and then getting out of the unusual land she's found herself in, she herself has to rapidly come of age and take on a new level of initiative.
Spirited Away is such an iconic piece of Japanese animation that even those who aren't particularly fond of anime shows or movies will have likely seen it, or at least heard of it. For the visuals alone, it's a must-watch, but its story is also fantastically told and easy to relate to, while the imaginative world on offer is like nothing else out there. Miyazaki and his team at Studio Ghibli really outdid themselves with Spirited Away, and it's a classic that more than lives up to the hype.
Spirited Away
Release Date

July 20, 2001

Director

Hayao Miyazaki

Cast

Rumi Hîragi, Miyu Irino, Mari Natsuki, Takashi Naitô, Yasuko Sawaguchi, Tatsuya Gashûin

Runtime

125

Main Genre

Animation
9
'The Good, the Bad and the Ugly' (1966)
Directed by Sergio Leone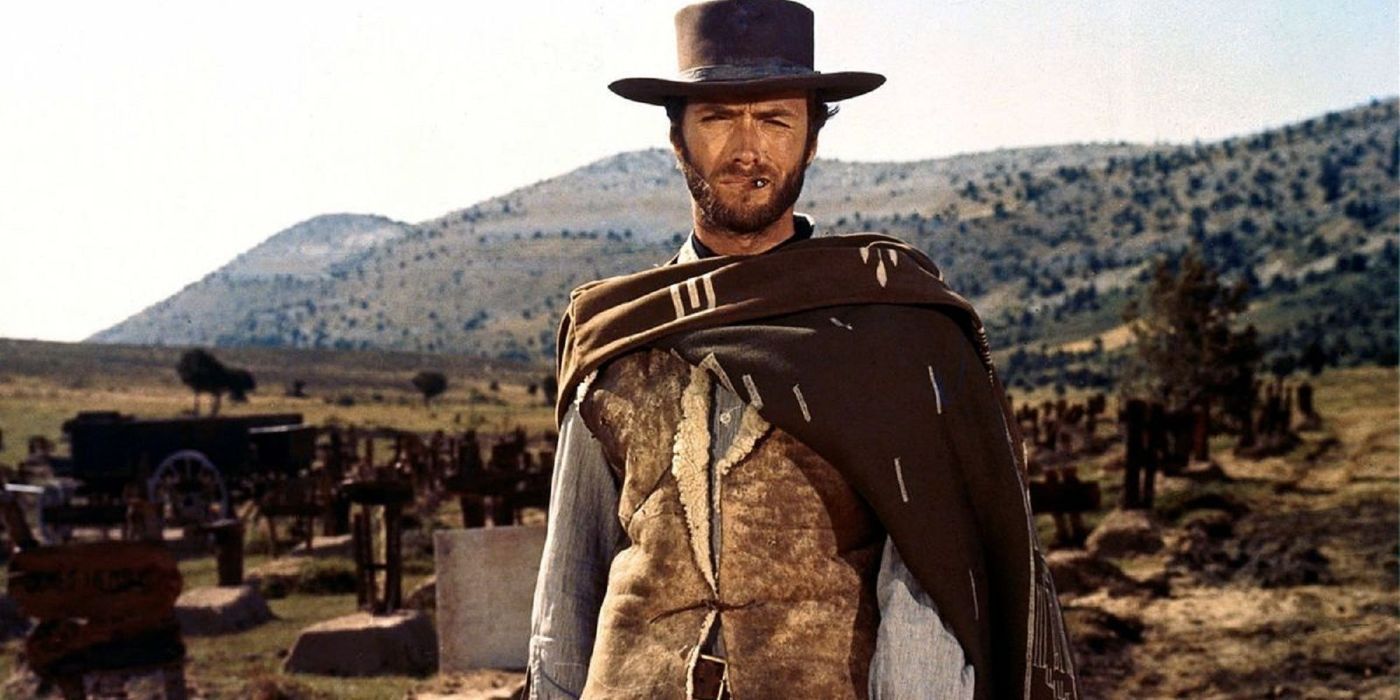 An iconic Western that stands as one of the best movies of the 1960s (Western or otherwise), The Good, the Bad and the Ugly is riveting, exciting, and ridiculously entertaining for its lengthy runtime of nearly three hours. The three characters referred to in the title are all relatively selfish, albeit differ when it comes to the brutality of their actions, though all three have the same goal: finding a buried stash of gold somewhere in the desert while the American Civil War wages around them.
It's the most popular film directed by Sergio Leone, and might also be his best, functioning as a Western, a war film, a buddy comedy (at times), and an epic adventure movie all at once. With its memorable characters, quotable dialogue, unforgettable music (Ennio Morricone strikes again), and bursts of intense action, it's a rousing success from beginning to end. Even if you don't ordinarily like Westerns, The Good, the Bad and the Ugly is the absolute definition of a must-watch.
The Good, the Bad and the Ugly
Release Date

December 29, 1967

Director

Sergio Leone

Cast

Clint Eastwood, Eli Wallach, Lee Van Cleef, Aldo Giuffrè, Luigi Pistilli

Runtime

178 Minutes

Main Genre

Western
8
'Metropolis' (1927)
Directed by Fritz Lang
As mentioned before, before he directed M, Fritz Lang made some of the best movies of the 1920s. One of those was Metropolis, and it might be the one film of his that's somehow even better than M, and is often – and justifiably – held up as his greatest achievement. It's such a groundbreaking work of science fiction that it's hard to imagine what the movie genre would look like had it never come out.
Metropolis depicts a futuristic city that's a utopia for some and a waking nightmare for others, as the class divide is so drastic that the rich live in luxury while the city's workers get next to no relief in making things great for those above them. Its social commentary is blunt, but the film's overall thematic content still has weight today, with such problems of class division and societal unrest still proving relevant. On the lighter side of things, Metropolis is also tremendously entertaining and well-paced for a film of its age, and the visual effects used are so ahead of their time that they might have to be seen to be believed.
Metropolis
Release Date

February 6, 1927

Director

Fritz Lang

Cast

Alfred Abel, Gustav Fröhlich, Rudolf Klein-Rogge, Fritz Rasp, Theodor Loos, Erwin Biswanger

Runtime

114
7
'2001: A Space Odyssey' (1968)
Directed by Stanley Kubrick
The one science fiction movie that's arguably just as groundbreaking and influential as Metropolis would have to be 2001: A Space Odyssey. The technical qualities of this film enabled it to depict scenes set in space like nothing else before it, with its narrative exploring humanity's evolution over the span of countless years. 2001: A Space Odyssey is one of the most ambitious films of all time, and even those movies directly influenced by it can't quite come close to matching many of its most striking aspects.
Stanley Kubrick directed numerous other masterful films, of course, but 2001: A Space Odyssey is arguably his most accomplished and closest to perfect overall. It's a slow and sometimes challenging film that might well demand more than one watch to properly appreciate, but it's a film worth giving one's time and attention to. It's a film that aimed for the stars and managed to get there, in more ways than one.
2001: A Space Odyssey
Release Date

April 2, 1968

Director

Stanley Kubrick

Cast

Keir Dullea, Gary Lockwood, William Sylvester, Daniel Richter, Leonard Rossiter, Margaret Tyzack

Runtime

141

Genres

Adventure, Mystery, Sci-Fi
6
'The Exorcist' (1973)
Directed by William Friedkin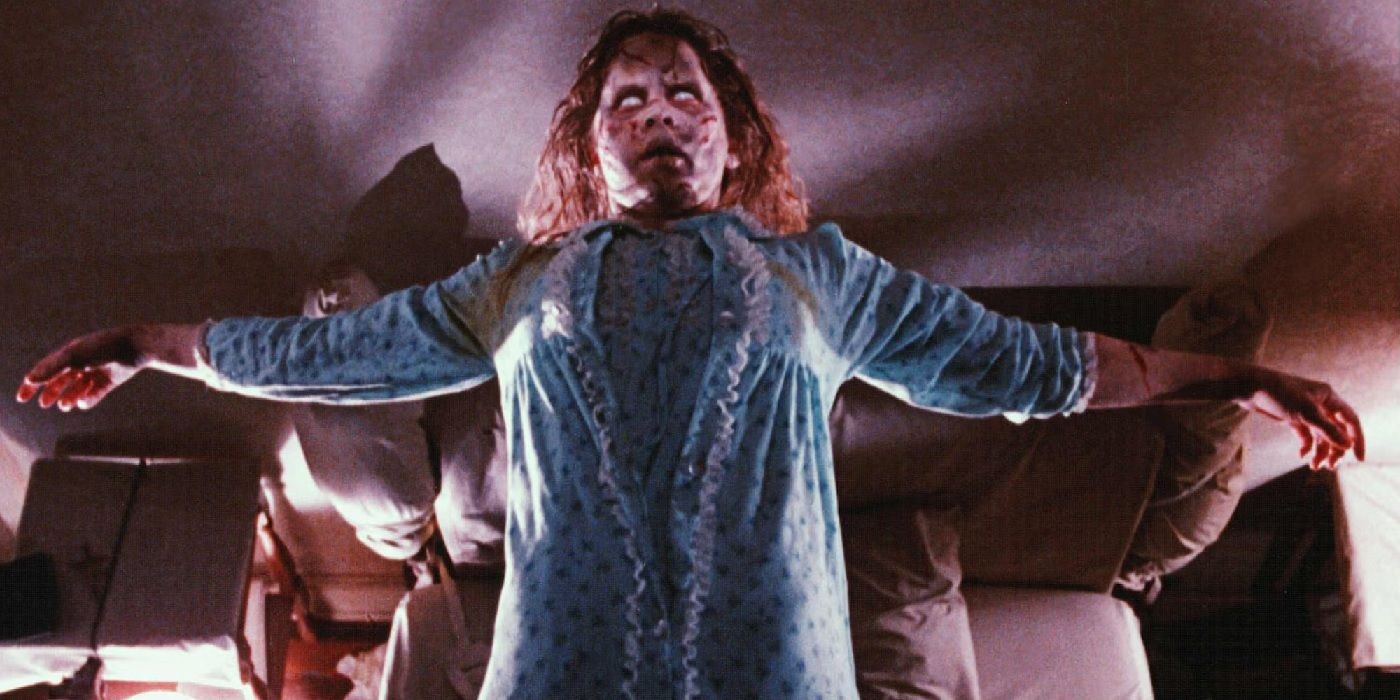 The Exorcist series as a whole might not be the strongest selection of horror movies out there, but the original film is an undisputed masterpiece that's timelessly frightening. It's simultaneously an emotionally intense drama and an eerie horror movie, narratively revolving around a mother who's made increasingly despondent by her daughter's ongoing strange acts, eventually accepting that she may be possessed and in need of an exorcism.
It's certainly a slow-burn kind of film, but one that succeeds in progressively pulling you in, taking the time to make you care about the characters at the film's center before things get truly horrifying in the final act. William Friedkin made it just two years after the similarly excellent The French Connection, with the pair proving to be the two greatest movies he ever made… and of those, it's perhaps The Exorcist that achieves borderline perfection most clearly.
The Exorcist
Release Date

December 26, 1973

Director

William Friedkin

Cast

Ellen Burstyn, Max Von Sydow, Linda Blair, Lee J. Cobb

Runtime

122 minutes

Genres

Horror