20 Best Biopic Movies of the 21st Century (So Far)
What is a biopic? A biopic (short for "biographical picture") is a non-fictional film that depicts the tale of a real person's life. Biopic movies are usually about a historical figure or a well-known individual. However, they can be about anyone as long as the subject exists. A biopic film must focus on a single protagonist and portray the narrative of that person's life across many years (rather than simply one event or era in their life).
Biopics are the goldmines of Hollywood movies, regardless of whose life they show. Many of these films served as stepping stones in the careers of their filmmakers and actors, helping to launch them to stardom. Even though many excellent biopics are produced each year, a special few have gone above and beyond after the turn of the millennia.
Updated on March 30, 2023, by Jessie Nguyen:
Oppenheimer, Christopher Nolan's most anticipated biopic will soon hit theaters this summer (July 21), marking not only Nolan's return but also the newest installment in the biopic genre, which is currently popular in Hollywood. In the meantime, there are tons of great biopics of the 21st century that fans can watch.
20
'Bohemian Rhapsody' (2018)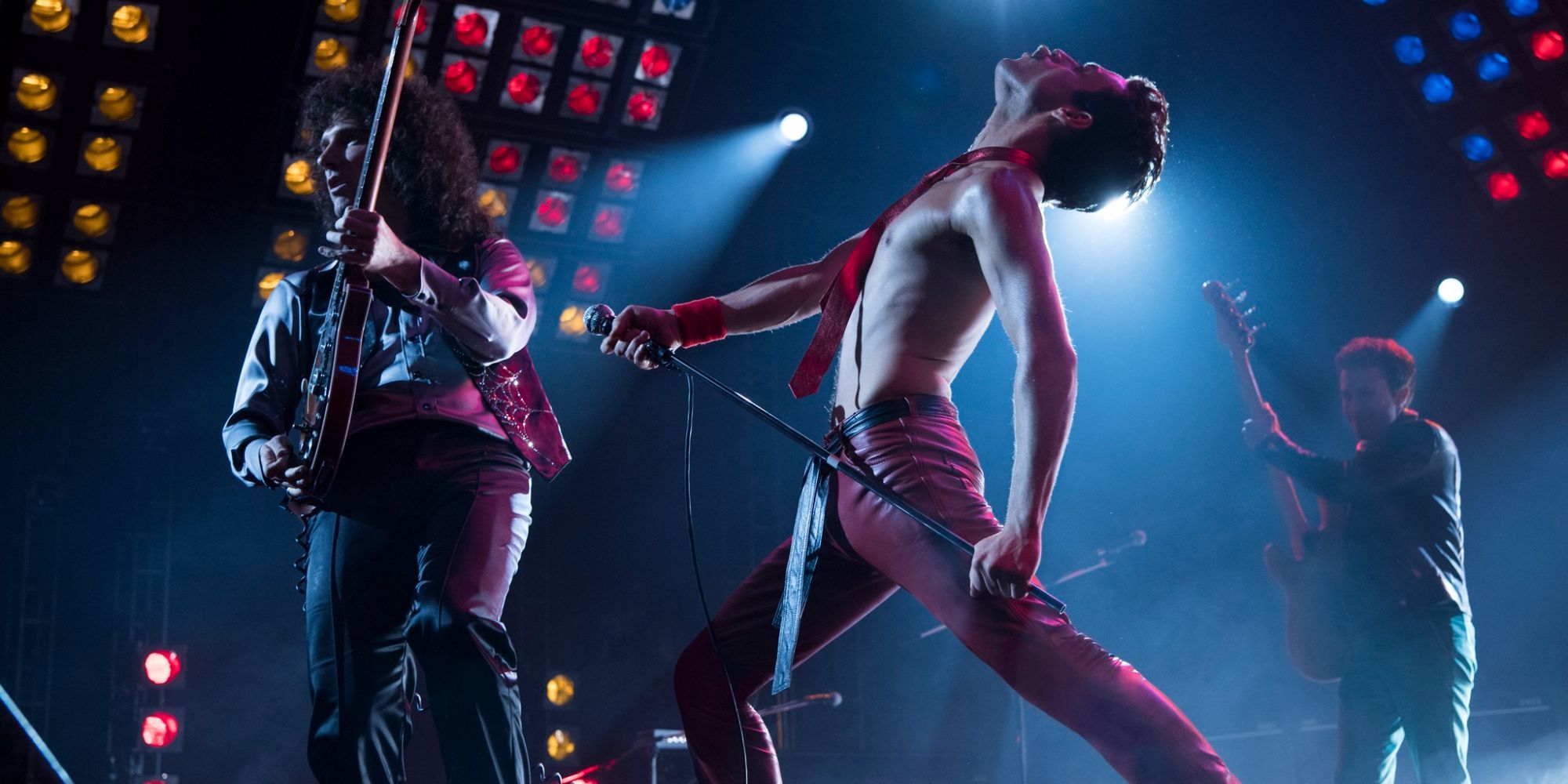 Bohemian Rhapsody tells the story of the British rock band Queen and their lead singer, Freddie Mercury, played by Rami Malek. The film traces the band's rise to fame, from their early days playing small gigs to their legendary performance at Live Aid in 1985. It also explores Mercury's relationships with his bandmates, as well as his romantic ones and his struggle with his sexuality.
Bohemian Rhapsody nevertheless serves as a good reminder of the band's musical brilliance and Freddie's singular stage presence owing to the film's aesthetically stunning musical moments and Malek's dominating leading role. Despite its limitations, the movie is still an exquisite tribute to the band and its dedicated fans.
19
'A Beautiful Mind' (2001)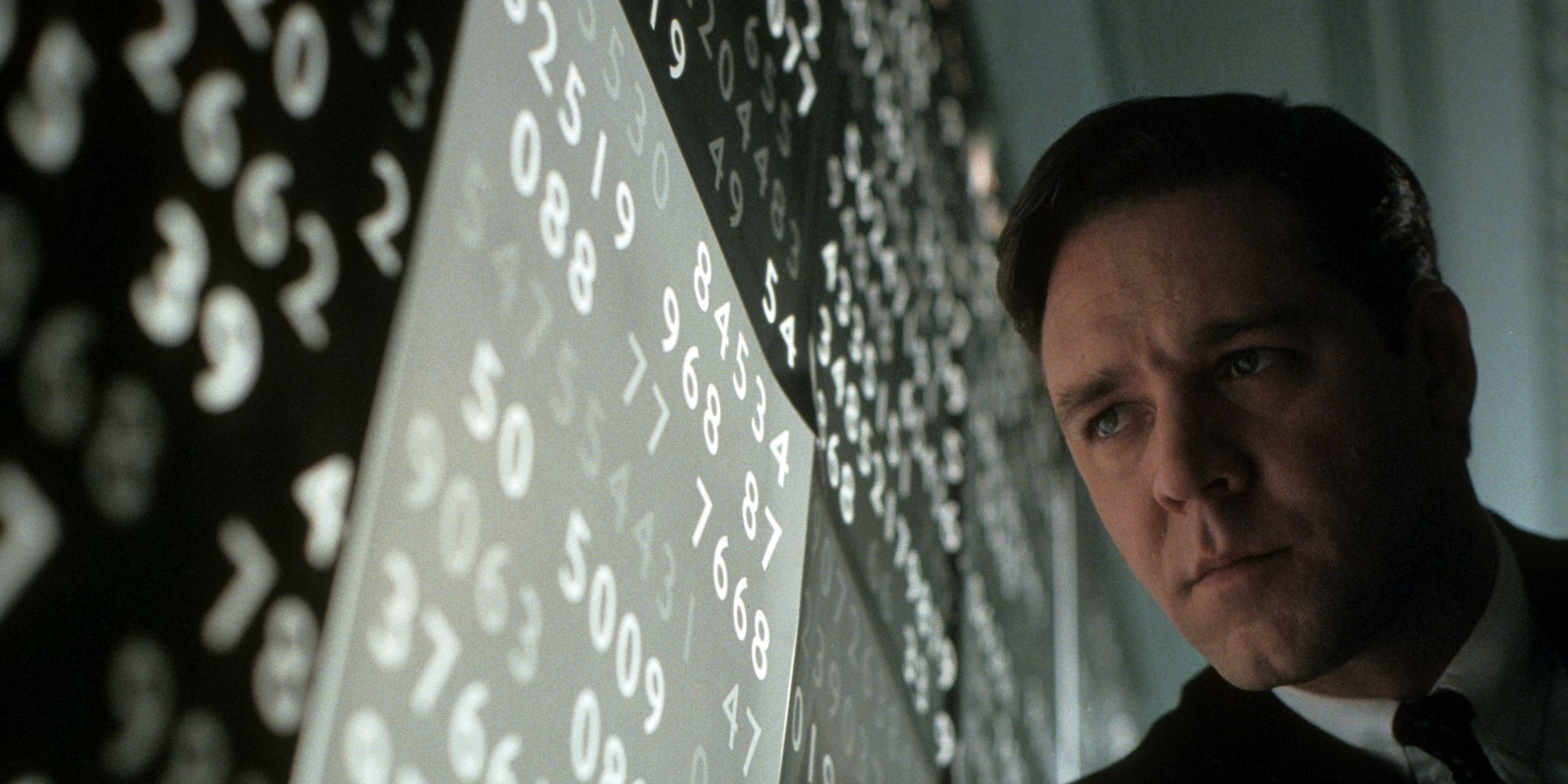 Inspired by the 1998 biography of the same name by Sylvia Nasar, A Beautiful Mind chronicles the life of John Forbes Nash Jr. (Russell Crowe), who went through it all – from fame's pinnacles to its darkest abysses. He was a mathematical prodigy who was on the verge of receiving international renown when he made an astounding discovery early in his career. Yet he quickly finds himself embarking on a torturous and terrifying quest of self-discovery.
A Beautiful Mind has become one of the most engaging and well-liked movies of all time, despite issues with tone and structure as well as some significant absences from Nash's real life. Because Nash's life is the focus of the film rather than his mental health, and because of Russell Crowe's stirring portrayal, Nash is given a second chance to relive both his success and his failure.
18
'Elvis' (2022)
Elvis chronicles the life story of American music legend Elvis Presley, played by Austin Butler, from his youth to his 1950s rise to rock and roll stardom while retaining a complicated bond with Colonel Tom Parker (Tom Hanks), his manager.
Butler's spectacular portrayal of Elvis humanized the legend by bringing down the spotlight from his physical gestures to the enormous, gruff voice to reveal the troubled man hiding behind the timeless God of Rock. In addition, the wild singing, set design, reenactment of iconic incidents, and compelling performers give the impression that audiences are viewing a documentary instead.
17
'Ray' (2004)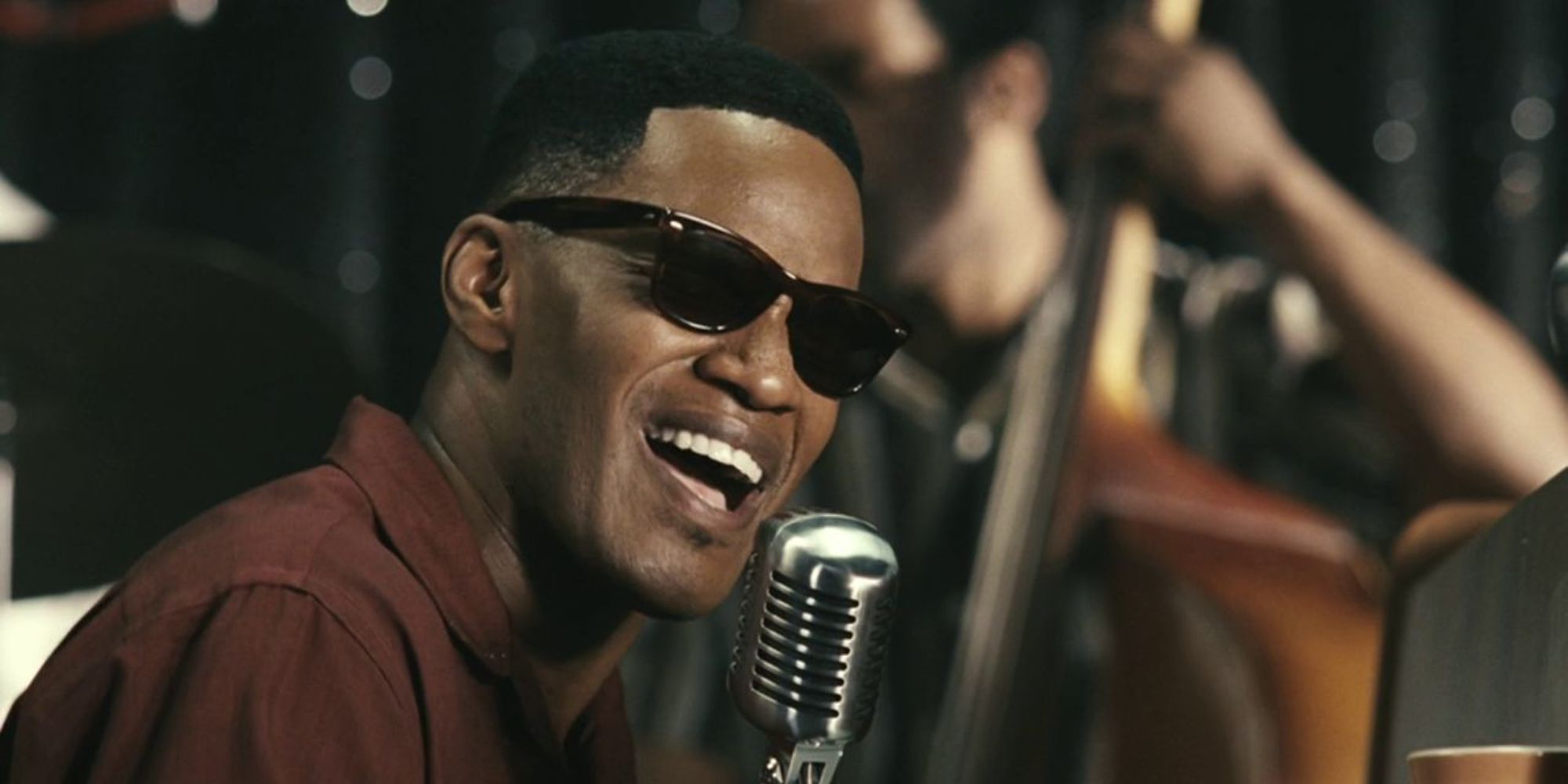 Ray tells the story of the legendary musician Ray Charles (Jamie Foxx) and his struggles with blindness, poverty, and addiction, as well as his relationships with the women in his life. It also delves into Charles' musical career, including his experimentation with different genres such as R&B, gospel, and country, and his collaborations with other musicians.
Ray is a moving and inspiring film that offers a window into the life of one of the most influential musicians of the 20th century, and the struggles and triumphs that shaped his extraordinary career. Also, the acting is strong, the directing is deft, the storyline is insightful, and Foxx gives an outstanding performance.
16
'The Wolf of Wall Street' (2013)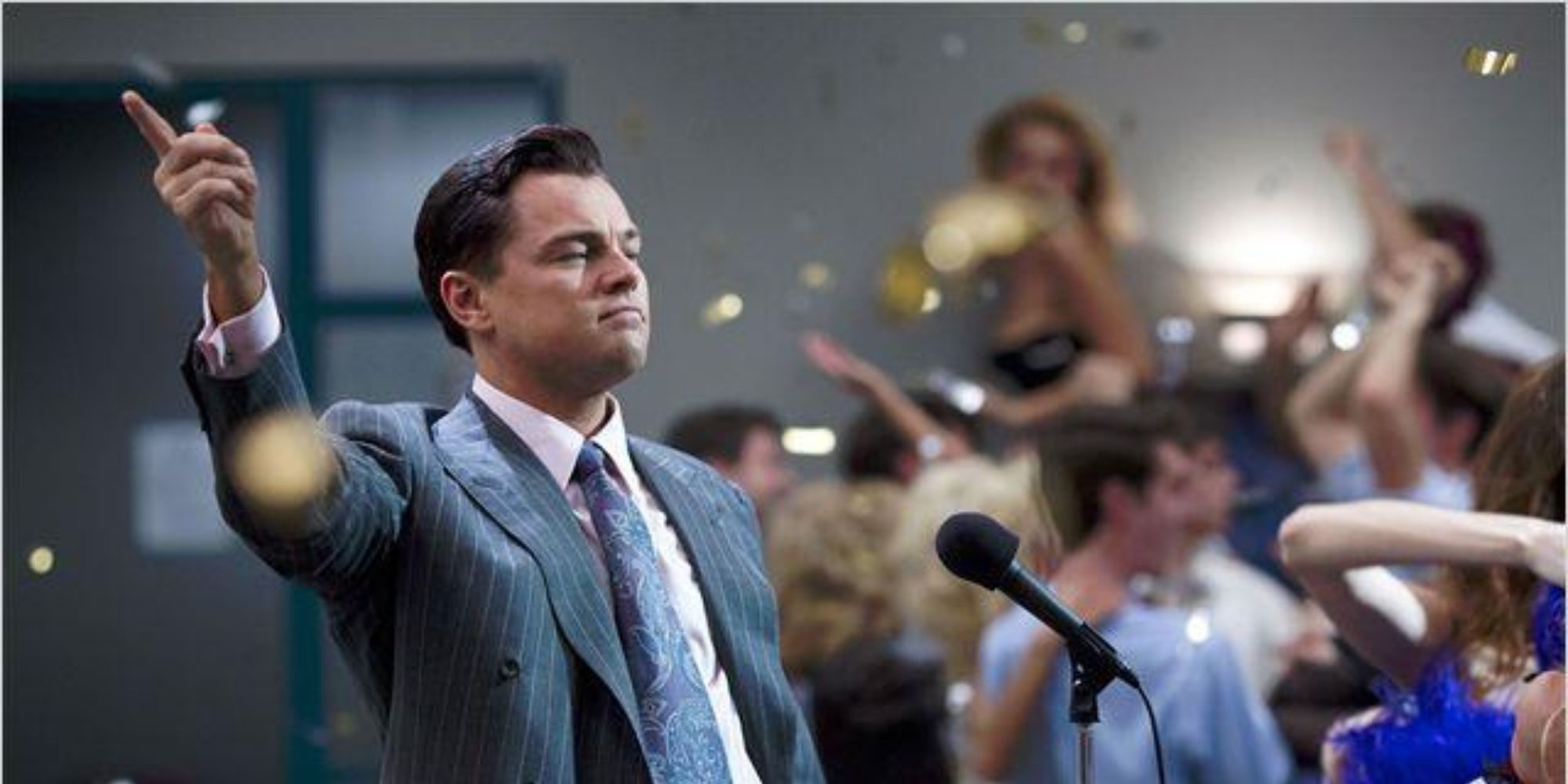 The story of 1990s stock trader Jordan Belfort, whose company, Stratton Oakmont, participated in unprecedented levels of corruption and fraud, is told in Martin Scorsese's smash biopic The Wolf of Wall Street.
Scorsese's picture is the ultimate of excess, with Leonardo DiCaprio as Belfort giving a truly outrageous performance. As they are in many of Scorsese's films, the sins are visited upon the sinner, but the "Wolf" warns us at the end that no number of cautionary stories will prevent future generations from engaging in short-sighted, amoral, selfish ambitions.
Based on the true story of Franz Jägerstätter, an Austrian farmer who refused to fight for the Nazis during World War II, The Hidden Life follows Franz (August Diehl) as he lives a quiet life with his family in the small village of St. Radegund. When war breaks out, Franz is called up to serve in the German army, but he refuses to swear allegiance to Hitler and fight for the Nazis.
Through a genuine account of faith, family, and the indomitable human spirit in the face of extreme persecution, director Terrence Malick presents the viewers with a rare image of a special kind of hero. Additionally, it serves as an engaging and oftentimes moving example of how regular people respond to the ills of the world.
14
'Lincoln' (2012)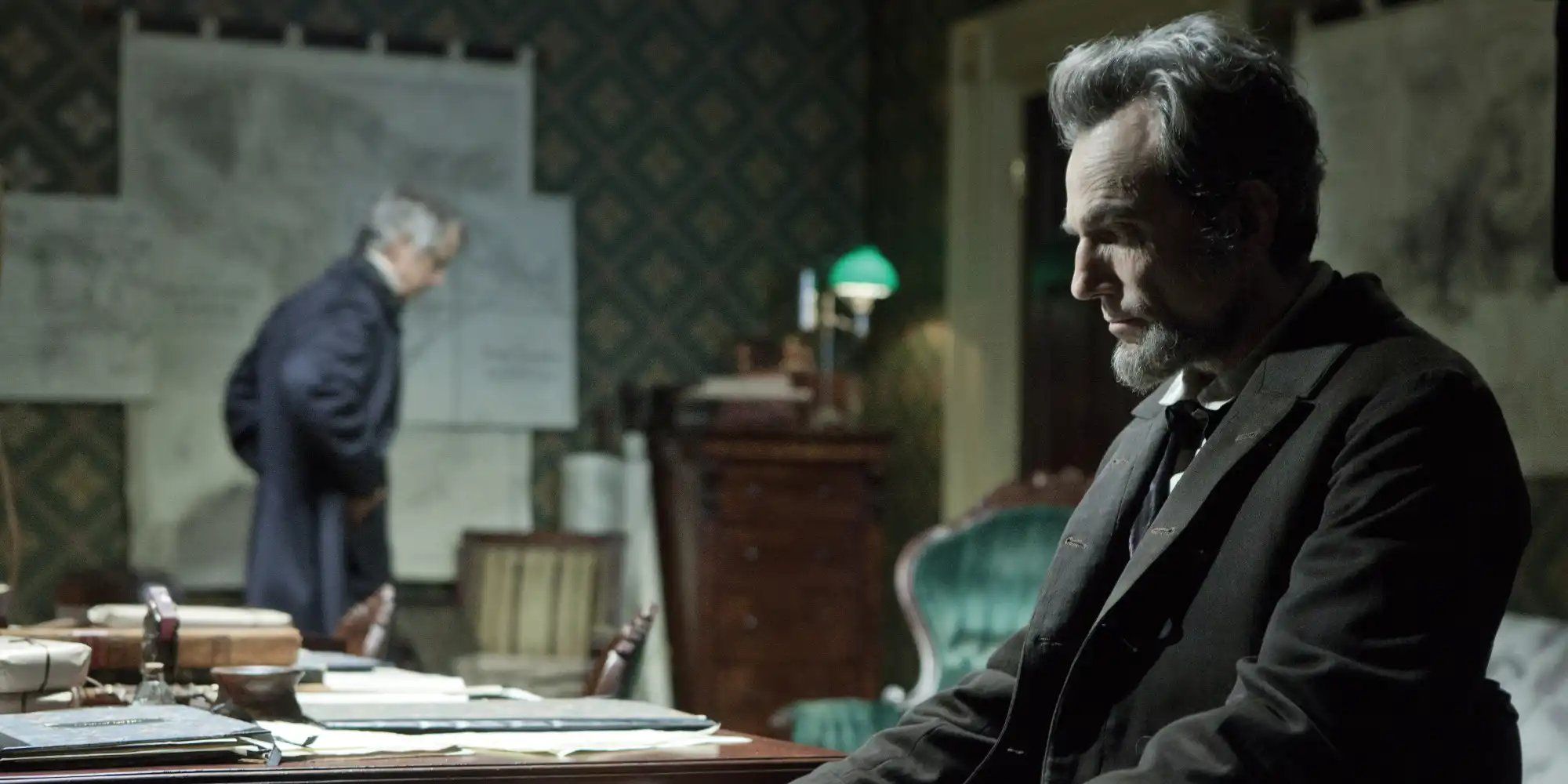 Lincoln follows the 16th President of the United States, Abraham Lincoln (Daniel Day-Lewis), as he navigates the political landscape of the Civil War era, trying to garner support for the amendment from both Republicans and Democrats. It also focuses on the final months of his presidency and his efforts to pass the 13th Amendment to the Constitution, which would abolish slavery.
Lincoln is one of Steven Spielberg's most methodical efforts as a director, and it is undeniably a respectable, absorbing film. Additionally, despite having a history lesson at its center, it is deftly concealed by one outstanding performance and a number of steadfast supporting characters.
13
'Capote' (2005)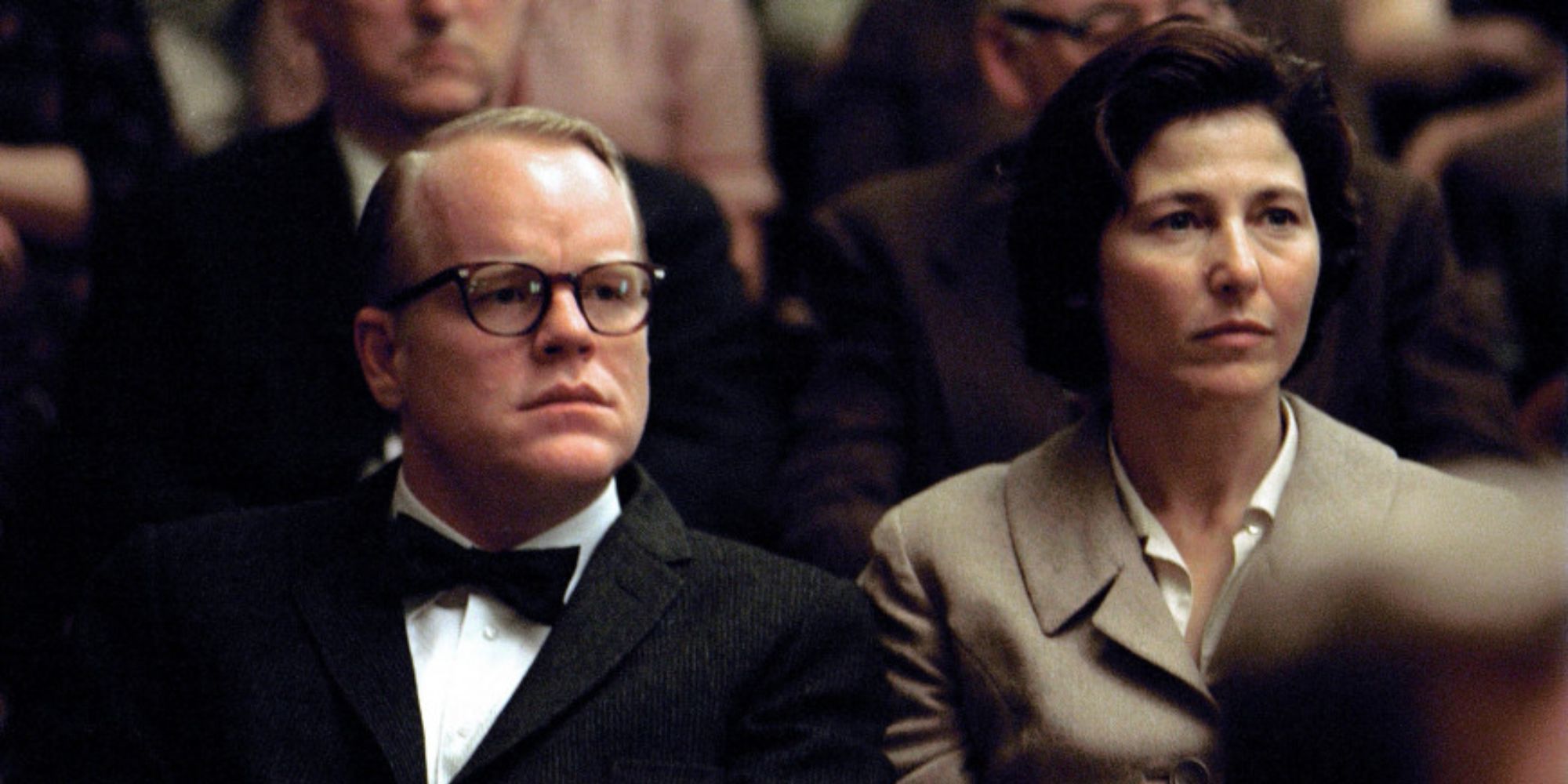 Capote tells the story of Truman Capote (Philip Seymour Hoffman), a famous American writer, as he travels to Kansas to investigate and write about the brutal murders of the Clutter family in 1959, which later becomes the basis for his novel, In Cold Blood. The film explores Capote's relationship with the murderers, Richard 'Dick' Hickock (Mark Pellegrino) and Perry Smith (Clifton Collins Jr.), as he spends them with them in jail.
Hoffman offers a captivating portrayal of and perspective on a troubled character who is nonetheless regarded by many as one of America's best authors. Moreover, Bennett Miller was able to convey the complexity of human brains and relationships, as well as the source of artistic inspiration, thanks to a fantastic screenplay.
12
'I, Tonya' (2017)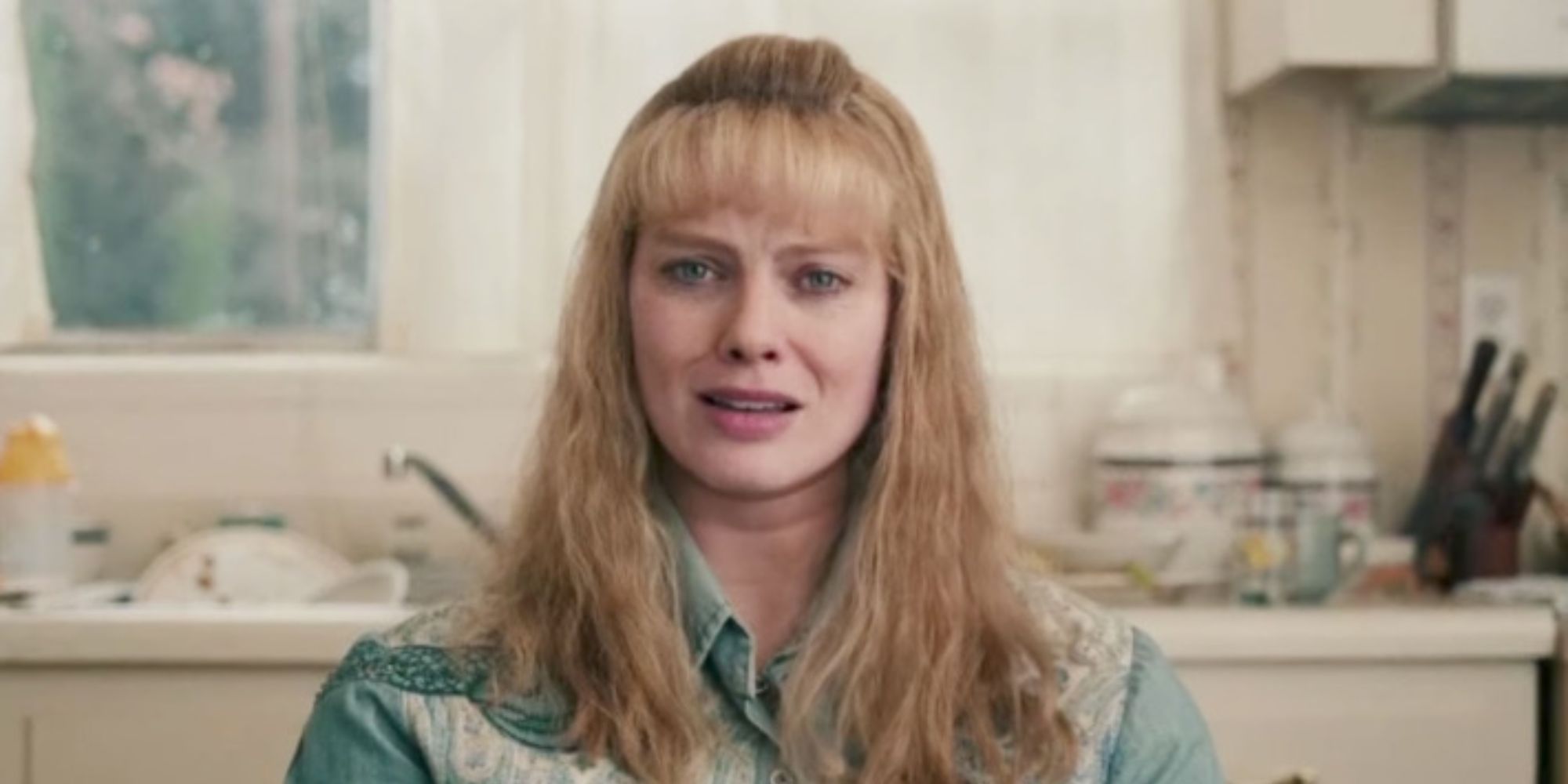 After her husband ordered an assault on her opponent, Nancy Kerrigan, Tonya Harding (Margot Robbie) went from one of the most skilled athletes in the country to a worldwide laughingstock. Her troubles as an outcast, her dysfunctional family, and her outspoken nature were all depicted in the film.
Craig Gillespie's film does more than convey Harding's story, it completely reframes the narrative and rewrites her as the hero of her own story in a complicated but persuasive way. I, Tonya also provides Robbie with her first opportunity to demonstrate her entire range as an actor, and she is radiant.
11
'Dallas Buyers Club' (2013)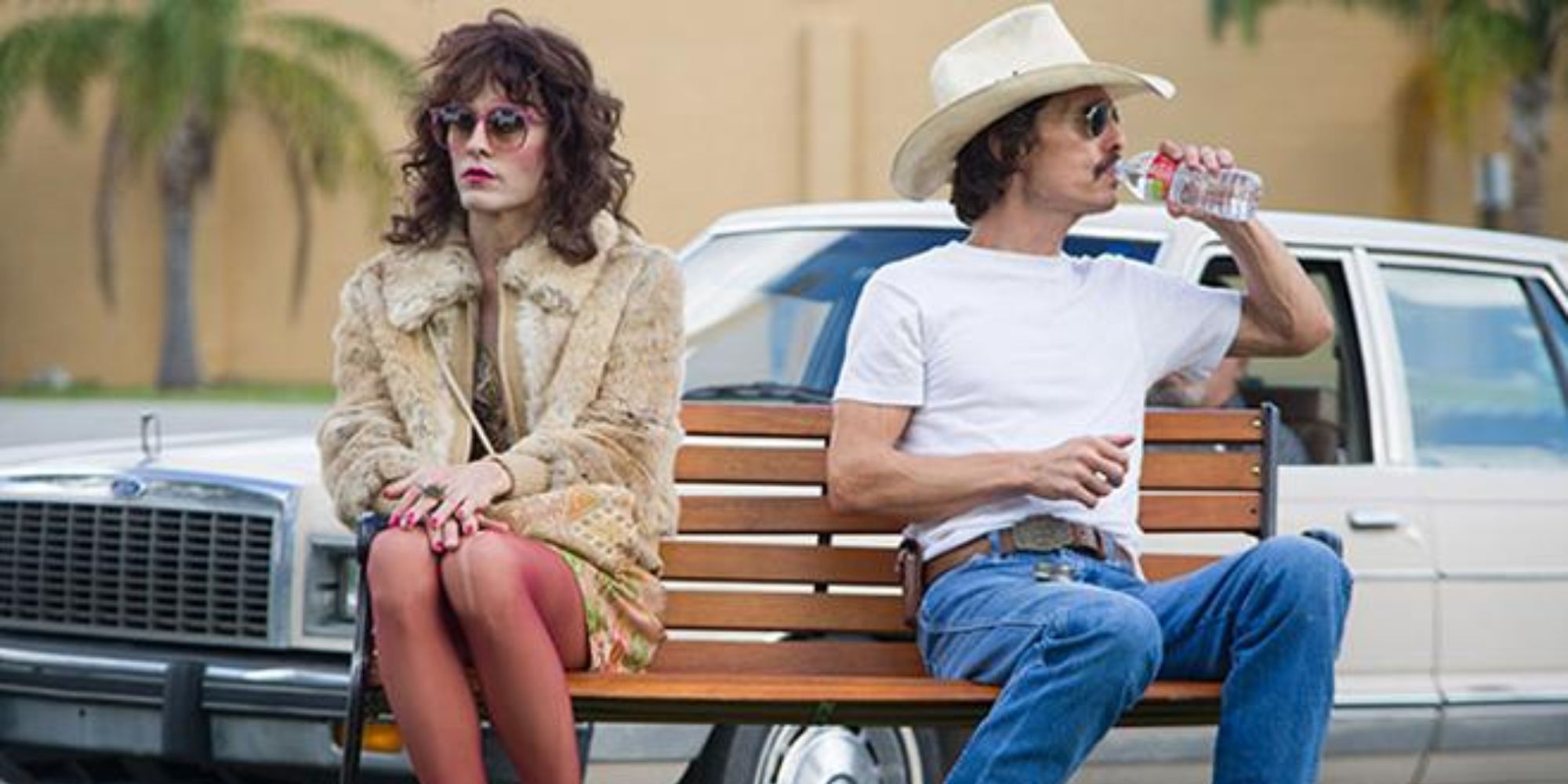 Dallas Buyers Club follows Ronald Woodroof (Matthew McConaughey), a philandering, drug addict, and homophobic electrician from Texas, living a carefree life until his doctor diagnoses him with HIV/AIDS, which will likely kill him in 30 days. Woodroof discovers an experimental medicine that can potentially prolong his life and establishes the titular "Dallas Buyers Club" to import the drug from Mexico to anyone who needs it.
The combination of sharp character study and moving pharmaceutical docudrama is lively and memorable at just under two hours. Moreover, McConaughey and Jared Leto's transformative performances are the reason to visit this biopic. Not only do they successfully give voice to the disaffected of the 1980s, but to everyone who is suddenly confronted with unfathomable challenges.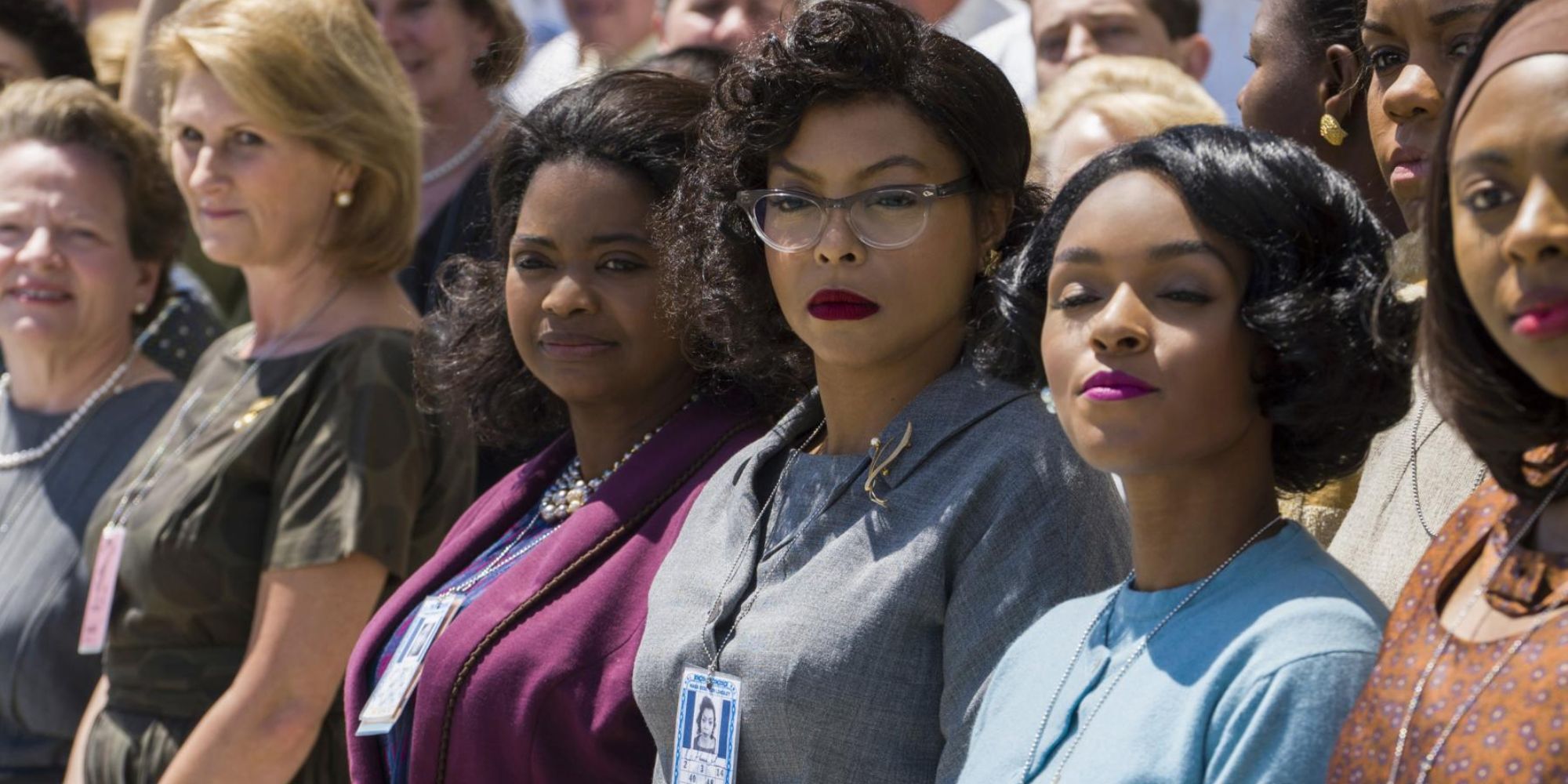 Loosely based on the 2016 non-fiction book of the same name by Margot Lee Shetterly, Hidden Figures chronicles the story of a group of female Black mathematicians (played by Taraji P. Henson, Octavia Spencer, and Janelle Monáe) who played crucial roles in NASA during the early stages of the US space program.
With its recognizable period-piece perspective on a neglected moment in space history, Hidden Figures maintains optimism for what science and technology may accomplish when the sharpest minds work together. Moreover, the film respectfully honors the unheralded female heroines of history by featuring three exceptional performances from the three leads.
9
'Milk' (2008)
Milk is about the life of an openly gay activist and politician, Harvey Milk (played by Sean Penn), who became the first LGBTQ+ person elected to public office in California. The film chronicles the period from Milk's 40th birthday until his horrific killing in 1978, using archival footage from his life.
The film, directed by Gus Van Sant and written by Dustin Lance Black, immerses us in the political process as Penn's brilliant performance captures Milk's playful intellectual personality. Furthermore, by combining 1970s news footage with newly shot sequences, Van Sant constructed his film around some massive, screen-filling set pieces, making the audience feel as if they had stepped inside the story.
8
'The King's Speech' (2010)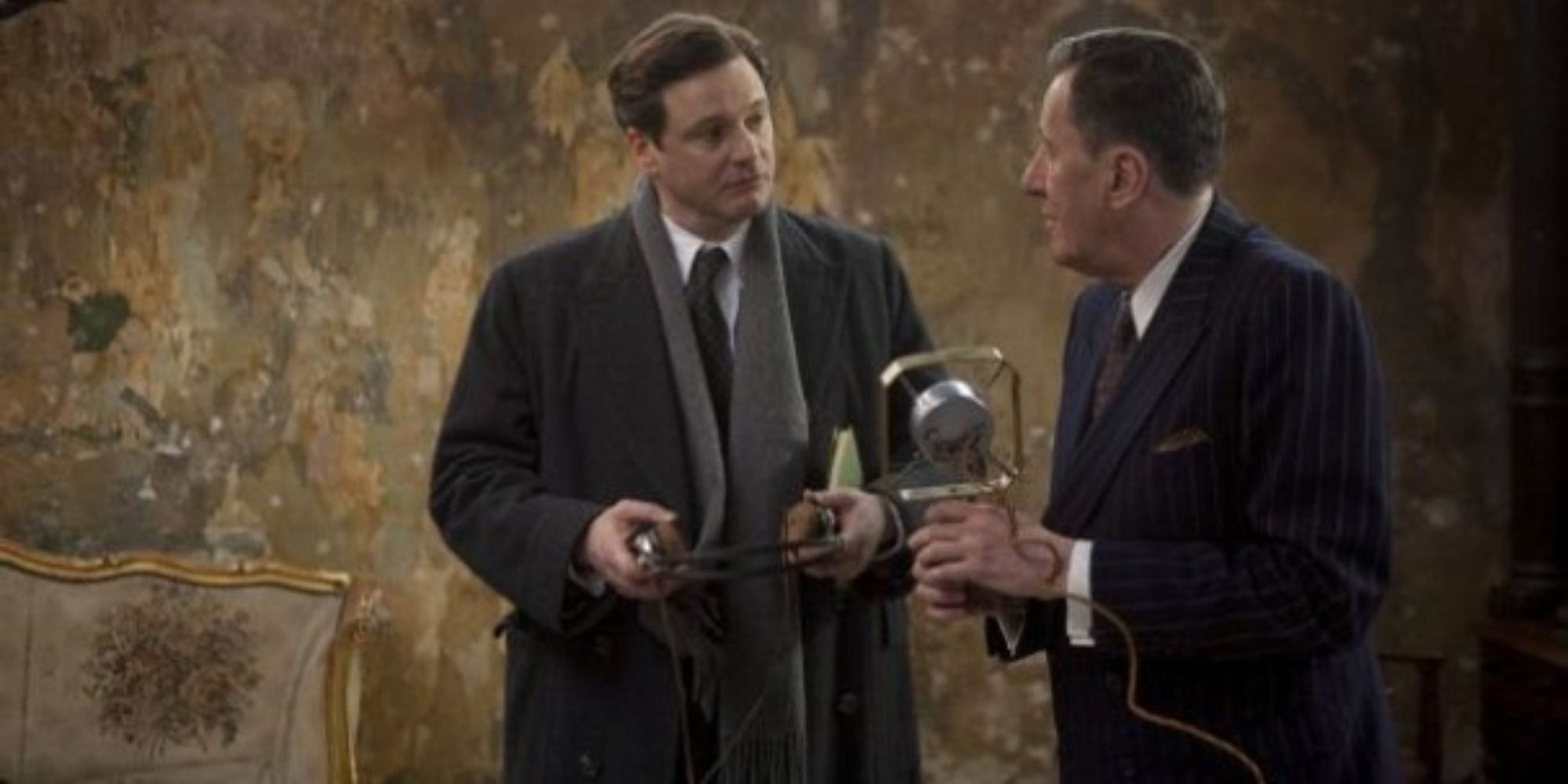 When Albert "Bertie" George's father, King George V, dies and his brother King Edward VIII chooses love over the kingdom, he is compelled to crown himself king. The King's Speech depicts the narrative of King George VI's friendship with his speech therapist, who helped the king overcome his stutter to confidently address his subjects.
Instead of being a film about a monarch triumphantly leading his folks to victory, it is about a would-be king battling to find his voice and the strength to lead his people through one of the most challenging periods in their history. Colin Firth as Bertie also imbues his restrained character with complexity, dignity, and wit, making a lasting impression.
7
'12 Years a Slave' (2013)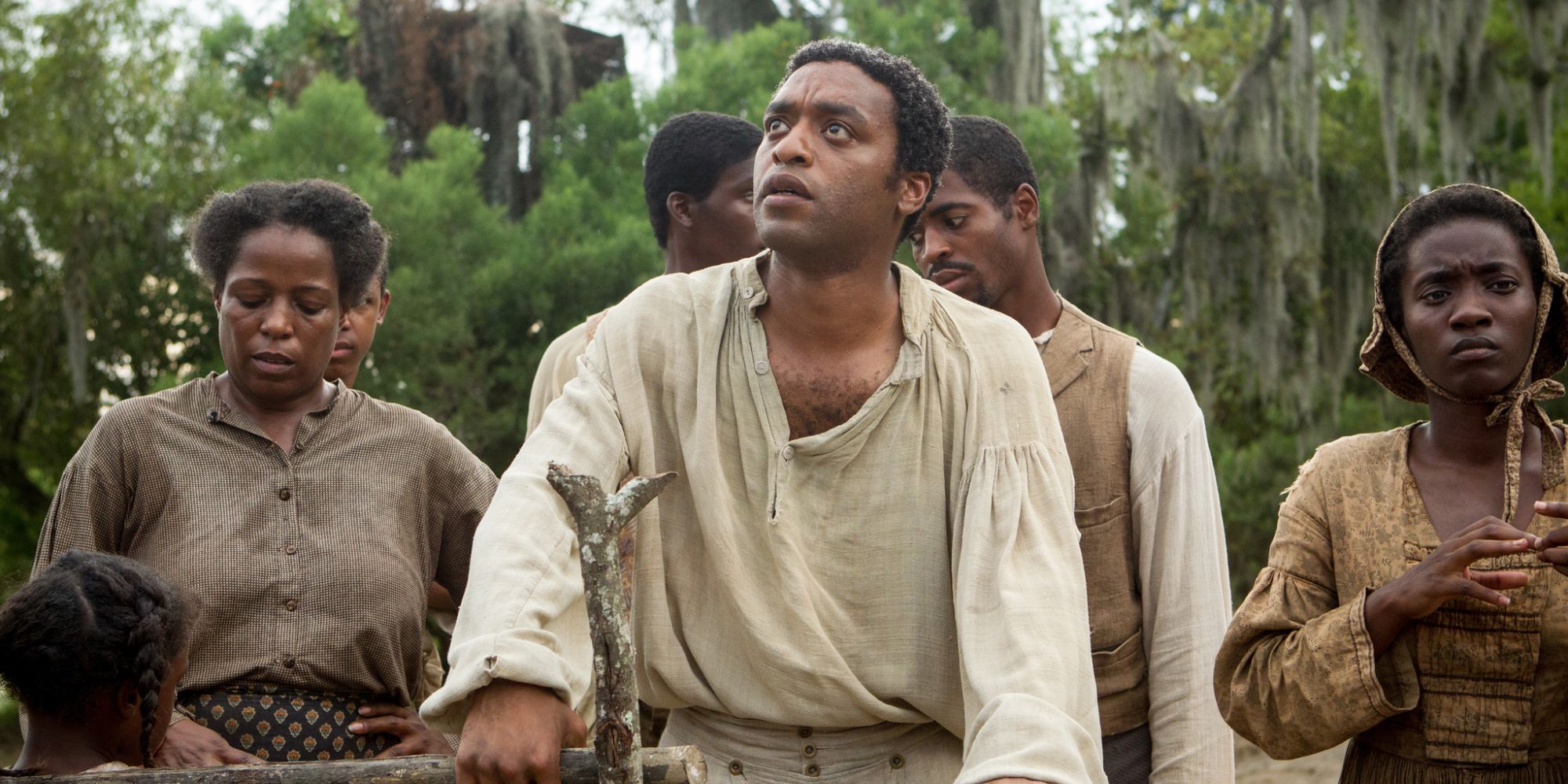 Solomon Northup (played by Chiwetel Ejiofor) was a free Black man from New York who was kidnapped and sold into slavery in 1841. For a dozen terrifying years, he was subjected to various forms of torture and wickedness before being free once more.
Though 12 Years a Slave is full of intriguing characters, Ejiofor steals the show by maintaining the character's dignity throughout. Moreover, director Steve McQueen immerses the spectators in an unforgivably hideous era from which there is no way out. It's about as intense as a biopic can go and many viewers deem this movie to be too heartbreaking for a second screening.
6
'The Pianist' (2002)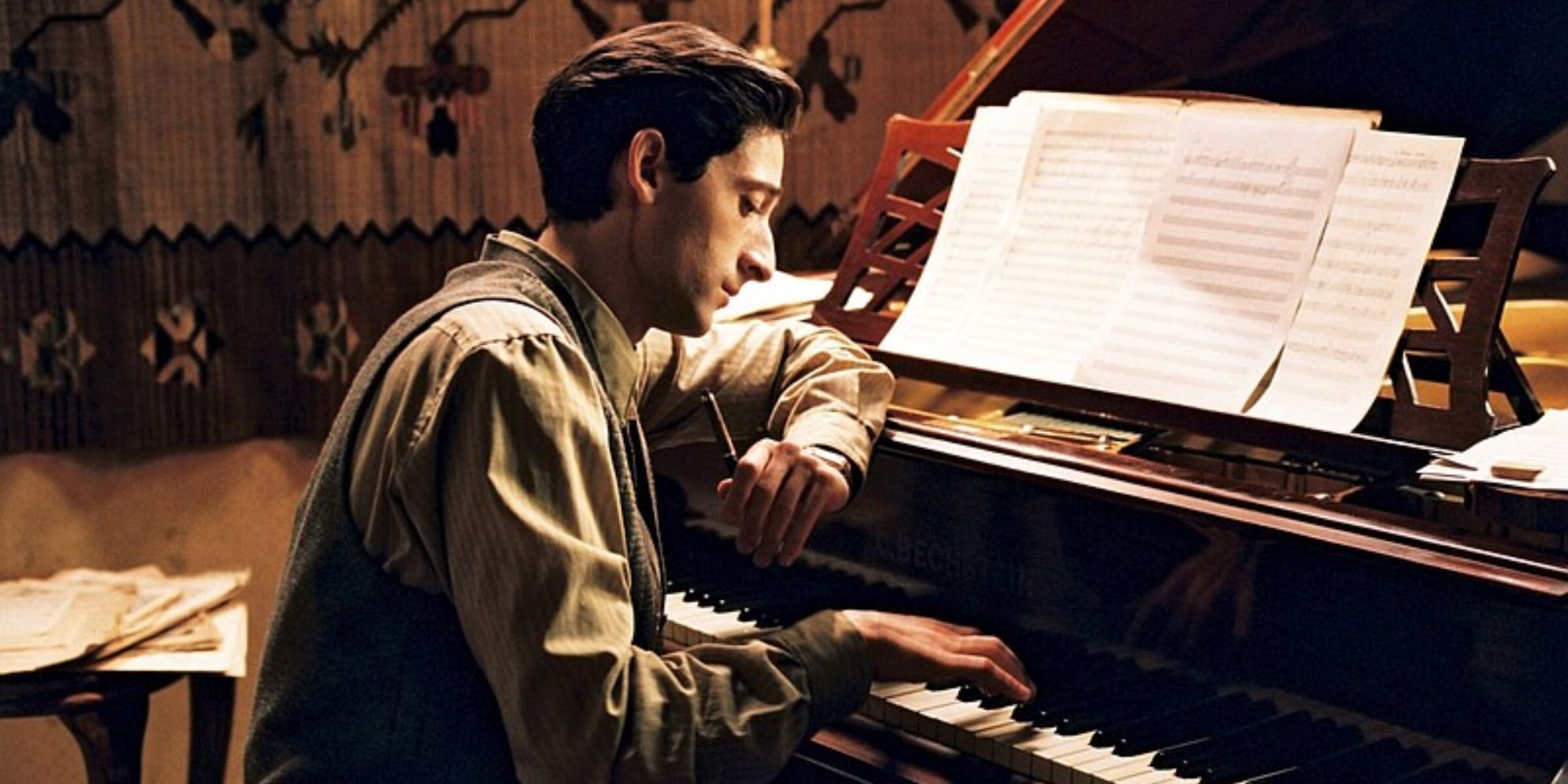 Based on the autobiographical book of the same name by a Polish-Jewish pianist, composer, and Holocaust survivor, Władysław Szpilman, The Pianist follows Szpilman (Adrien Brody), who after being forced into the Warsaw Ghetto, loses contact with his family as a result of Operation Reinhard. He then hides in various places among the rubble of Warsaw from this point until the captives of the concentration camps are released.
The unflinching anti-war film is a masterpiece about the struggle between good and evil, the tenacity and mercy of art, and the horrific personal toll left by one of history's worst moments. Like many films about the Holocaust, The Pianist can be difficult to see, but it's important to remember what happened and Brody was mesmerizing in it.
5
'The Social Network' (2010)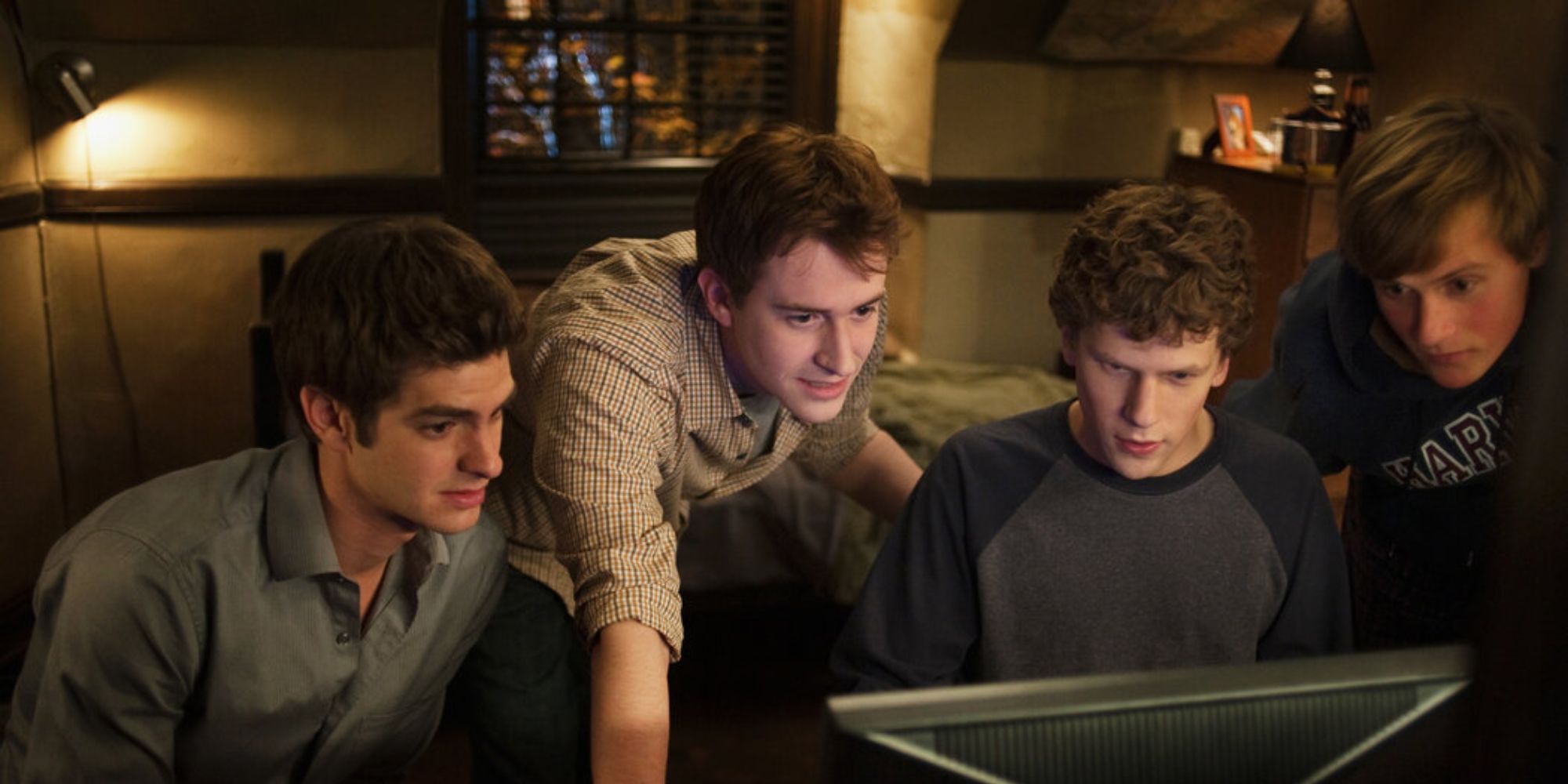 Though it wasn't perfectly accurate, The Social Network covers the narrative of Facebook's early years and its founder, Mark Zuckerberg's (Jesse Eisenberg) initial social decline, starting with the break-up of his romantic relationship with Erica Albright (Rooney Mara) and concluding with the tragic end of his friendship with co-founder Eduardo Saverin (Andrew Garfield).
The film is one of the best performing and acclaimed films of 2010, thanks to screenwriter Aaron Sorkin's typical quick-witted writing and Jesse Eisenberg's riveting portrayal of the renowned social network creator. Moreover, everyone in the film is on the verge of snapping, which adds to the film's authenticity and realism.
4
'Catch Me If You Can' (2002)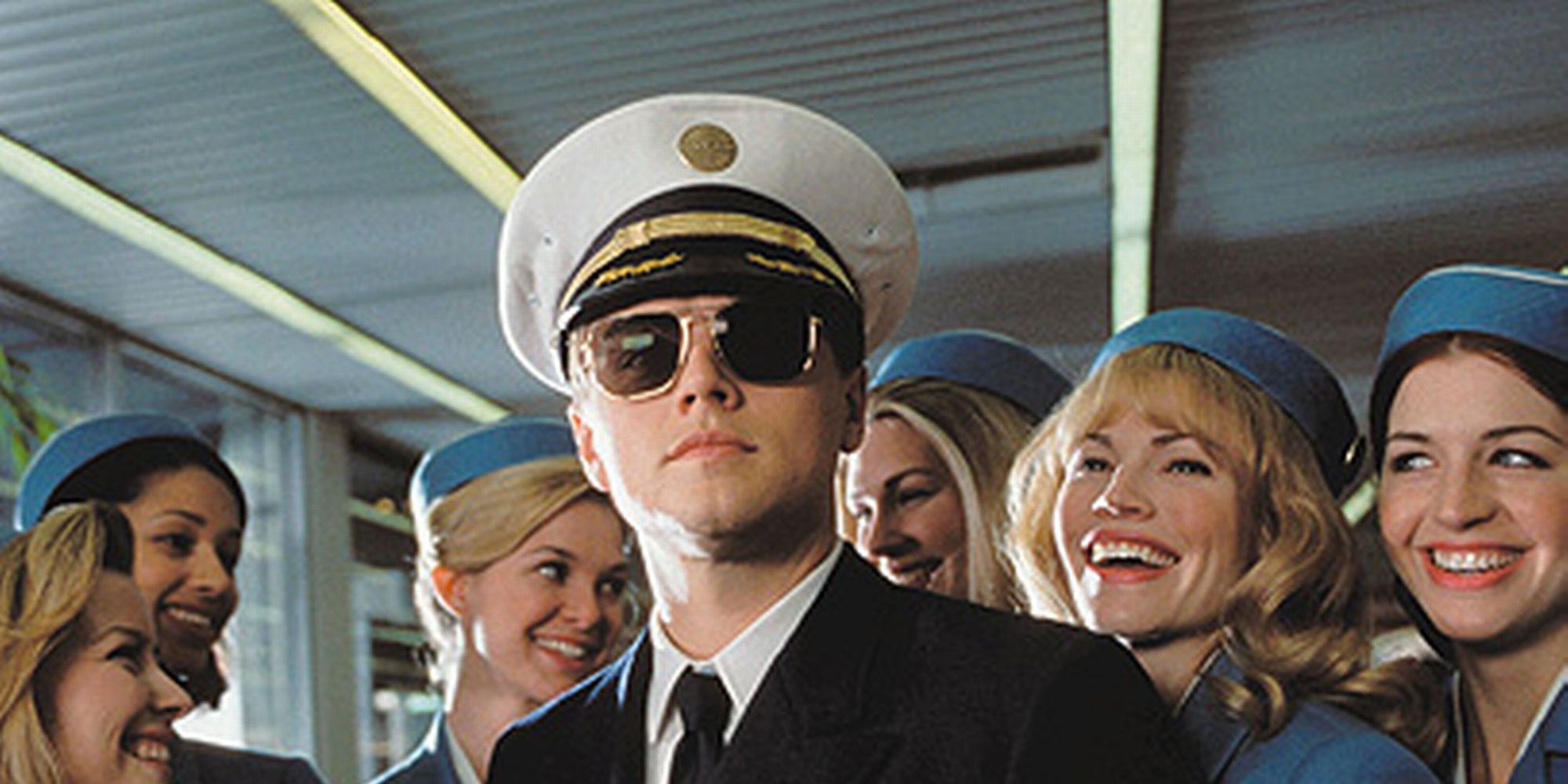 Catch Me If You Can follows Frank Abagnale Jr. (played by Leonardo DiCaprio), a skilled con man who pretended to be a doctor, lawyer, and pilot while only being 21 years old. Meanwhile, Tom Hanks' FBI agent Carl Hanratty gets obsessed with finding Frank and later succeeds in persuading Frank to become an FBI assistant for atonement.
The story was brought to life by Steven Spielberg's skill as a filmmaker, exquisite cinematography, elegant editing, brilliant script, and a beautiful score by John Williams. Not to mention DiCaprio and Hanks' incredible chemistry and performances resulting in a gentle, charmingly adventurous film that makes you feel wonderful.
3
'BlacKkKlansman' (2018)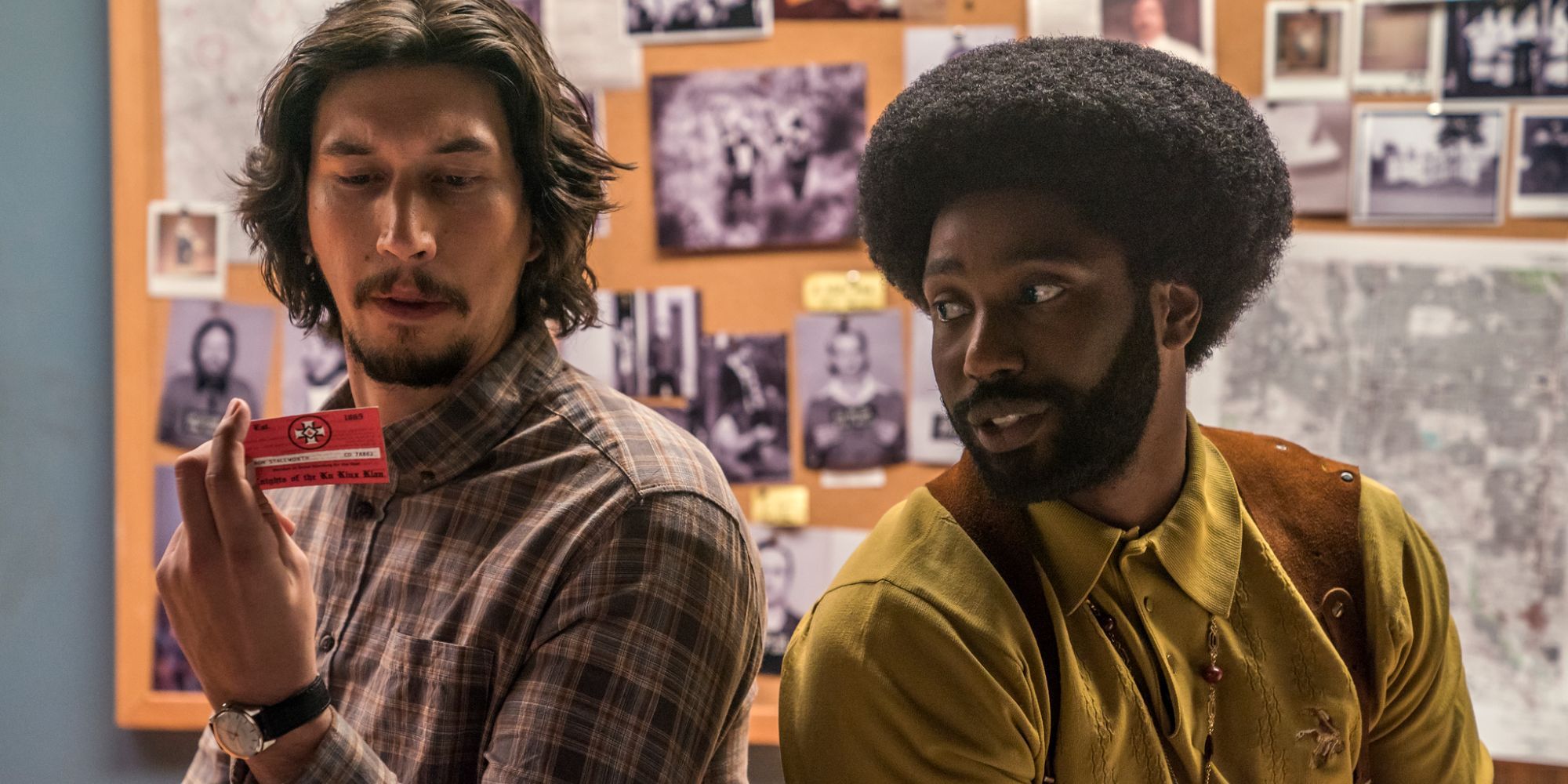 Based on Ron Stallworth's 2014 memoir Black Klansman, BlacKkKlansman takes place in the 1970s in Colorado Springs, Colorado, and follows the city's first Black detective (John David Washington) as he attempts to infiltrate and out the local Ku Klux Klan chapter.
BlacKkKlansman is timely because it engages in a crucial national dialogue that is full of metaphors and juxtapositions. Moreover, the chemistry between Washington and Adam Driver is crucial to keep the film's rhythm enjoyable as the movie alternates between comedy and crime. Also, through their characters, viewers feel like they have just walked through the lane of history in over two hours.
2
'Can You Ever Forgive Me?' (2018)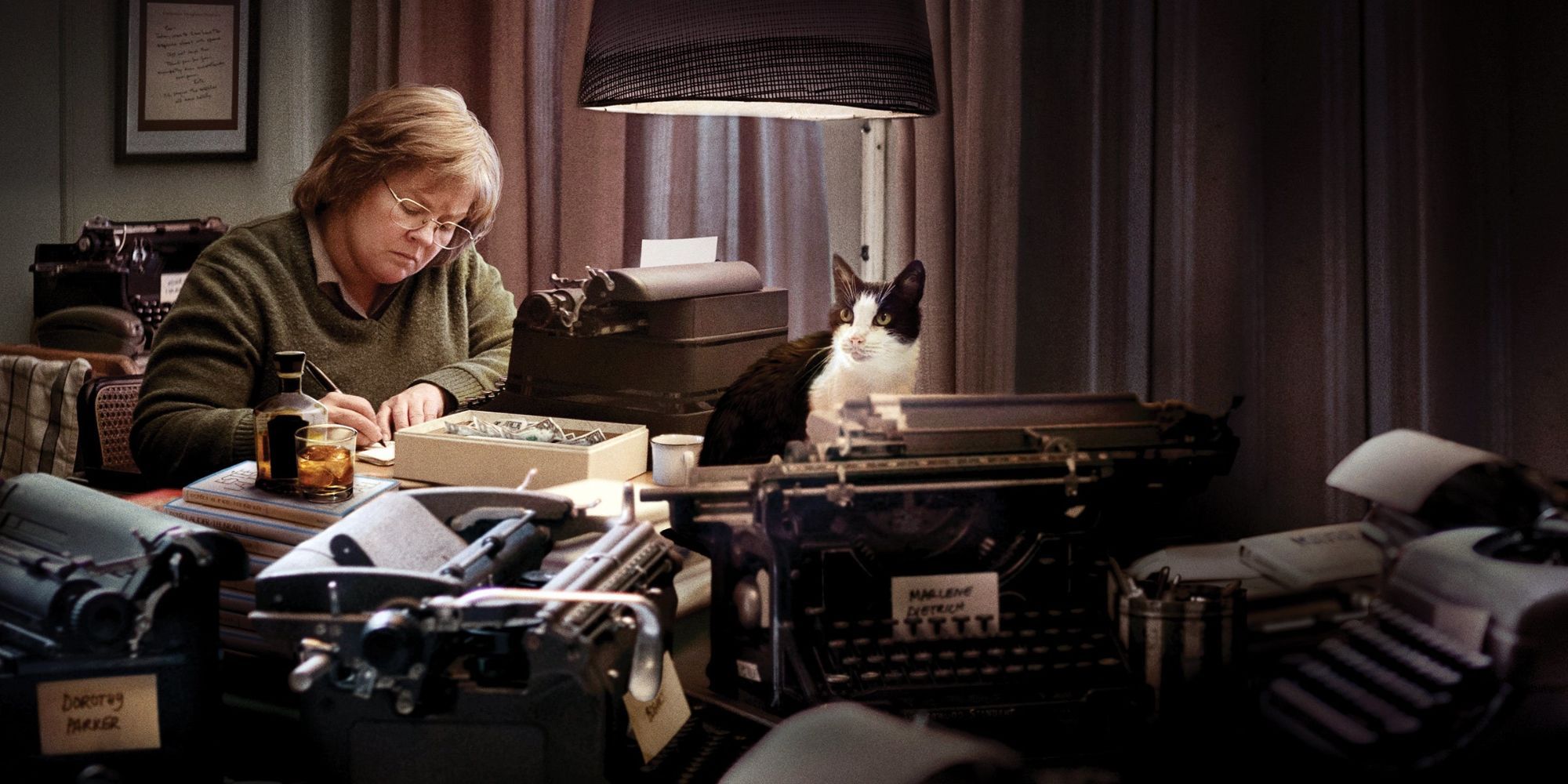 Melissa McCarthy plays Lee Israel, a struggling writer who seeks to revive her career by selling counterfeit letters from celebrities who have died. Can You Ever Forgive Me? by Marielle Heller is one of the finest contemporary films on economic hardship and ethical compromise.
The biopic is an intellectually interesting drama due to the contradiction between blatant deception, undeniable necessity, and a group of victims who, presumably, can afford to be fooled. Moreover, McCarthy's impressive performance is both fierce and compassionate at the same time, constantly improving the material and stealing every scene she is in.
1
'Selma' (2014)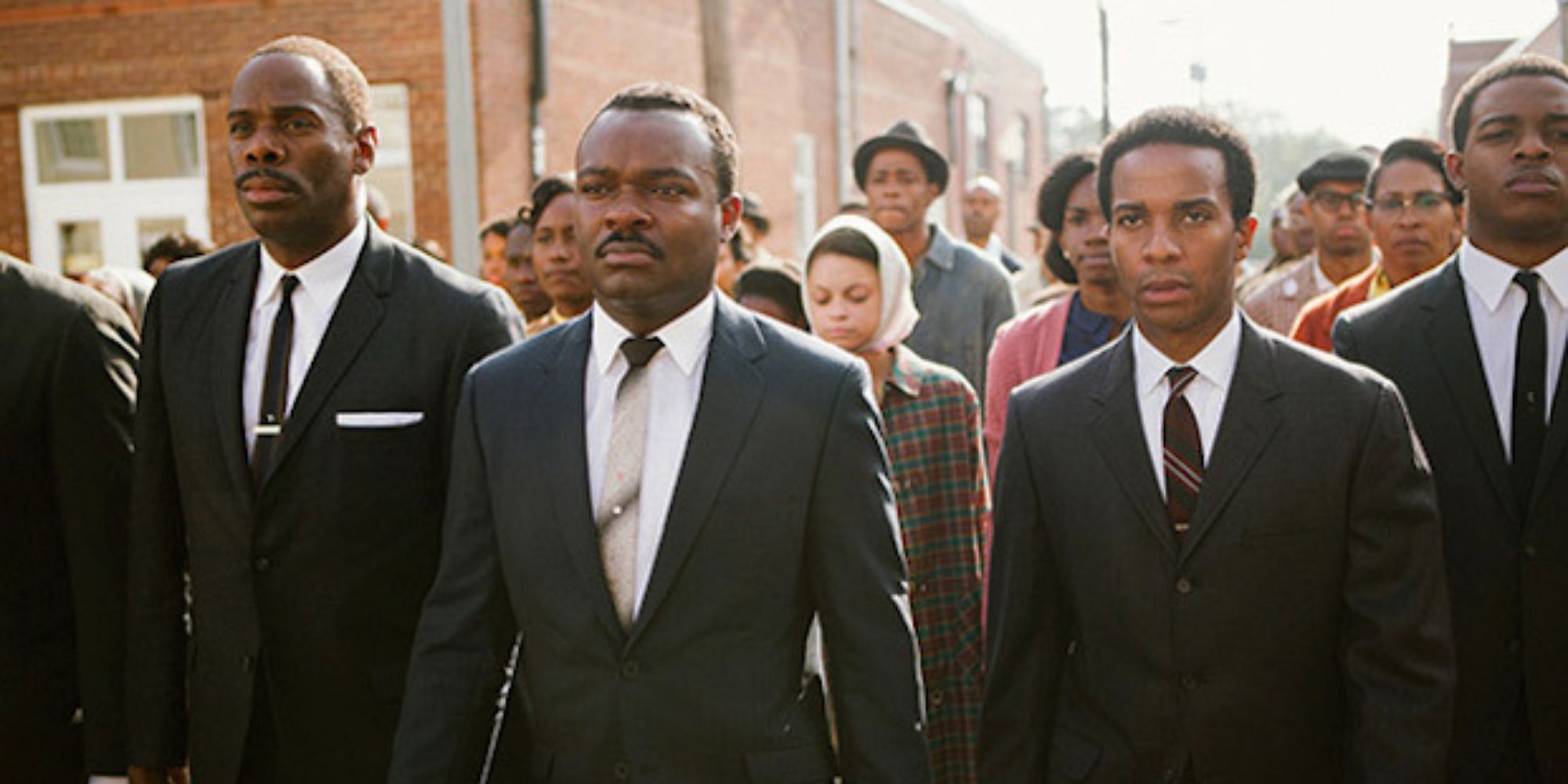 Selma was praised for its historical authenticity as it followed Martin Luther King Jr. as he fought for Black voting rights. The film follows King's frenetic three months leading up to the march from Selma to Montgomery in 1965. Their efforts directly contributed to President Lyndon B. Johnson signing the 1965 Voting Rights Act.
The film focuses primarily on King's role in the events without diminishing the importance of the other leaders' contributions to molding this pivotal moment in American history. Moreover, the screenplay by Paul Webb and David Oyelowo's performance as King gives us a profound, gratifying depiction of King as a man capable of errors, self-doubt, and pain.
NEXT: Great Biopics That Got Surprisingly Dark