15 Best Movies Directed by Akira Kurosawa, Ranked by Letterboxd
Akira Kurosawa is arguably the most acclaimed and widely recognized Japanese filmmaker in cinema history. He received a single nomination for Best Director and an Honorary Oscar from the Academy Awards, though unusually, nothing he made ever won Best Picture. He's been admired and recognized for his excellent filmography in other ways at least, including by the users of the film-related social media app, Letterboxd.
His movies tend to have very high average ratings from the site's users, with 14 of his 32 feature films having a rating of 4/5 or higher. The following currently sit as his highest-rated on Letterboxd, and serve to represent the high points in a career that was filled with groundbreaking, exciting, and varied films.
Updated July 21, 2023, by Jeremy Urquhart:
The best Kurosawa films continue to feel timeless, and there's no indication that they're going to become dated anytime soon. The very best Akira Kurosawa movies are also, funnily enough, some of the greatest movies of all time, broadly speaking. He was a master filmmaker, and anyone who wants to learn more about cinema – especially films from Japan – ought to watch as many great Akira Kurosawa movies as they can.
15
'Stray Dog' (1949)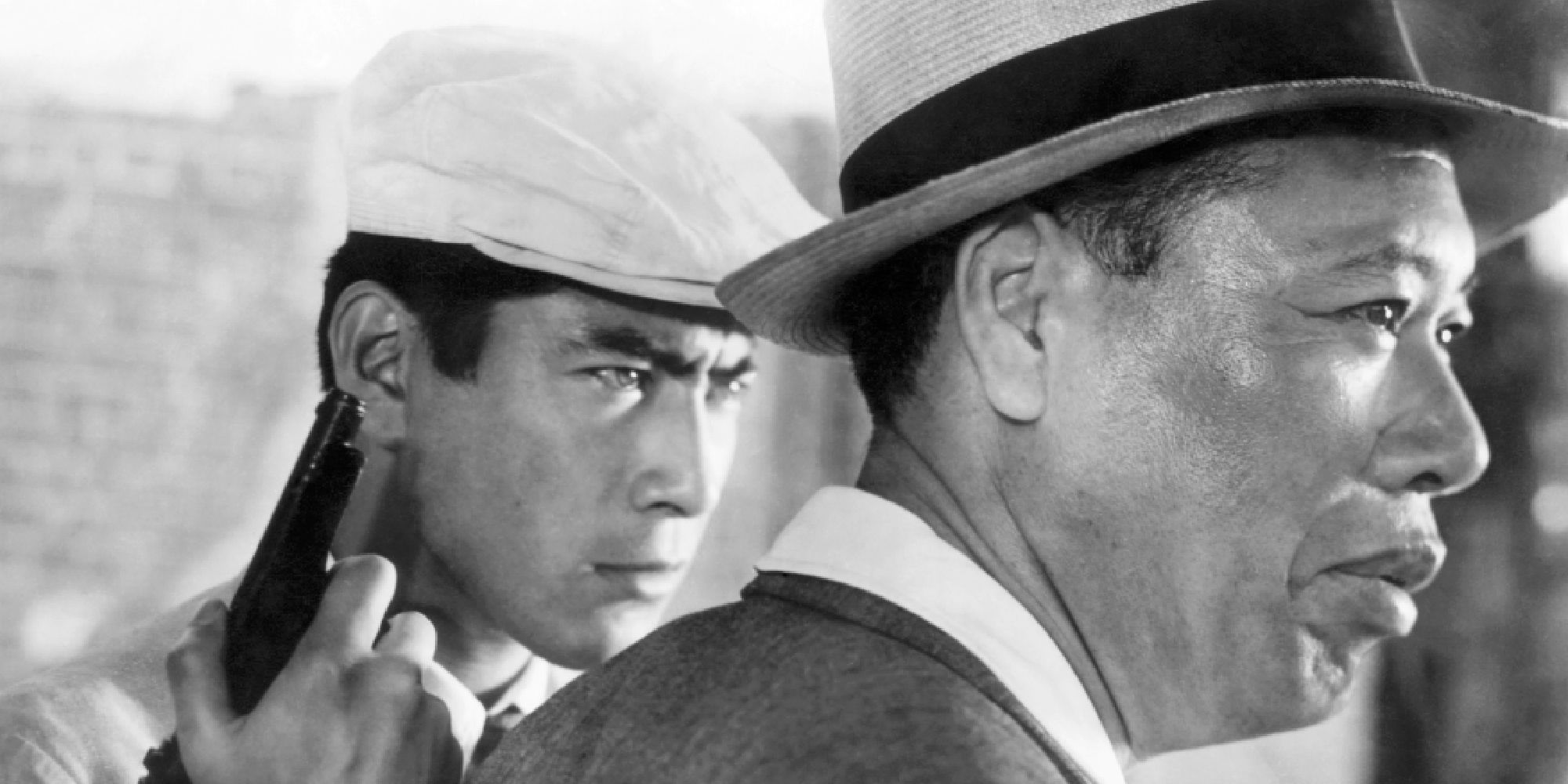 Letterboxd Rating: 3.9/5
Stray Dog is often regarded as the most film noir type of movie that Akira Kurosawa ever made, and that's a fair assessment. It's one of the director's best crime movies (and certainly not his only one), and follows a young detective's desperate attempts to retrieve a stolen pistol, with each step of his journey taking him into progressively darker waters.
RELATED: Great Movies Recommended by Akira Kurosawa
It milks a great deal of suspense and intrigue from its simple premise, and naturally gets more complex and involved as it goes along. It also does a remarkably good job at capturing a tense, heated atmosphere, with the sweltering weather its characters experience being shown viscerally on screen.
Watch on The Criterion Channel
14
'The Bad Sleep Well' (1960)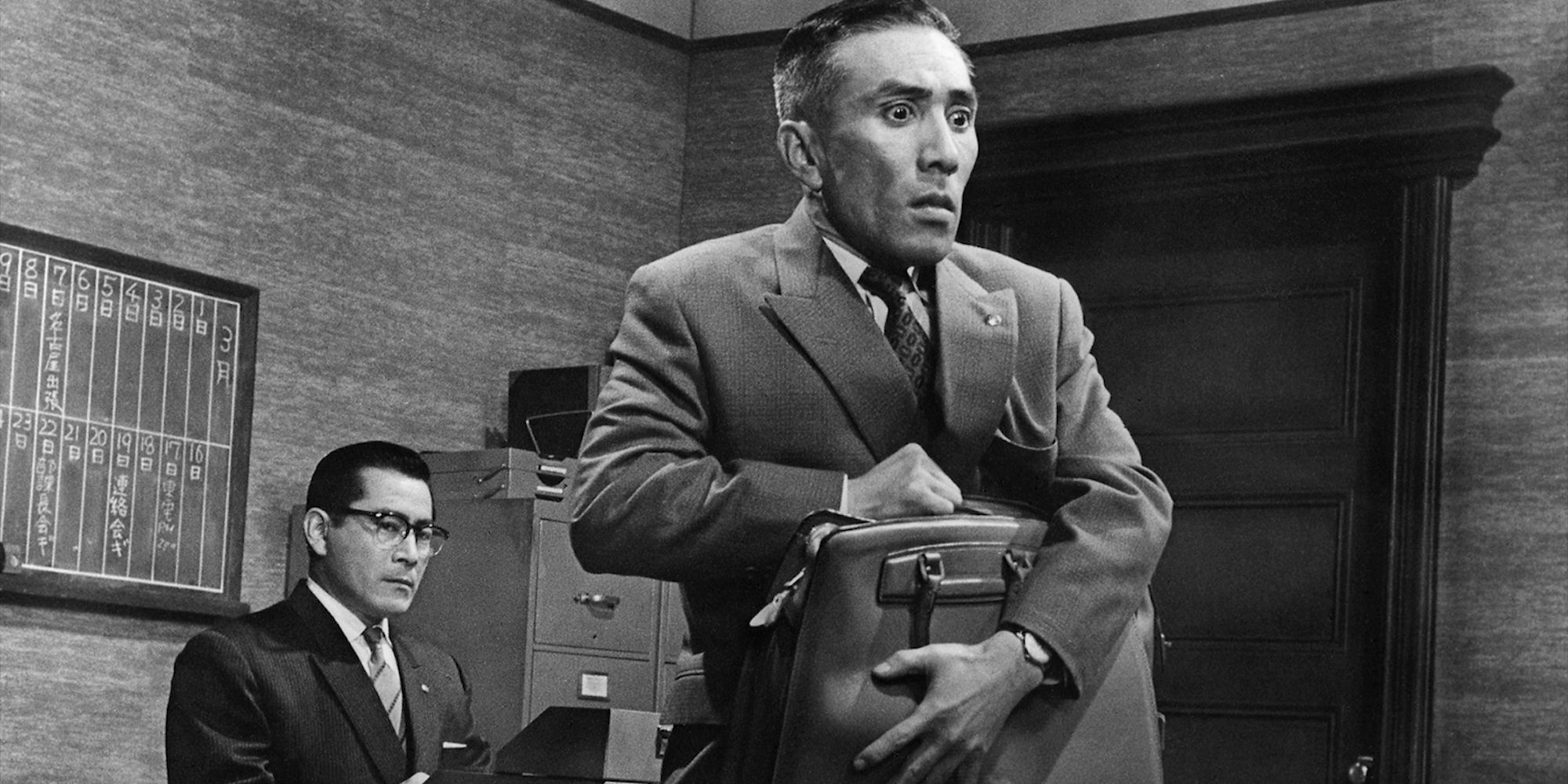 Letterboxd Rating: 4.0/5
Just over a decade after Stray Dog, Akira Kurosawa returned to the crime genre with The Bad Sleep Well, which is a very loose reimagining/modern update of Shakespeare's Hamlet. It's about an ambitious worker seeking revenge for his father's death, all done by inching his way closer to his boss, who he believes is culpable for the death.
It unfolds in quite a methodical and deliberately-paced fashion, but the precise filmmaking from Kurosawa and performances from its huge cast keep it compelling. It also helps that it mostly borrows the basic premise and themes from Hamlet without directly retelling the story, meaning it stays gripping, even for those who know the ins and out of the original text.
Watch on The Criterion Channel
13
'Sanjuro' (1962)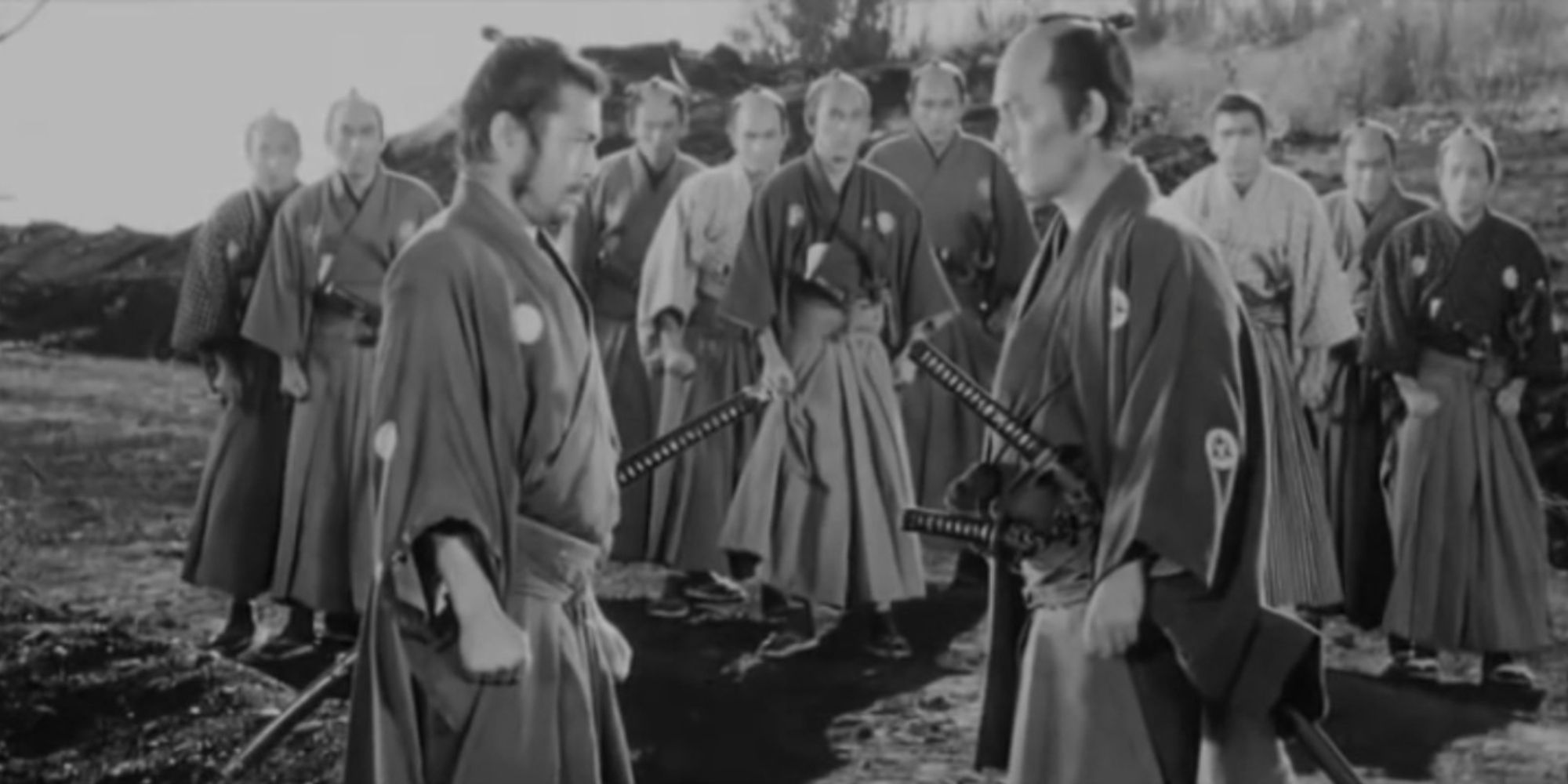 Letterboxd Rating: 4.1/5
A sequel to a 1961 movie (more on that later) that's not quite as much of a classic – but is still very good – is Sanjuro. The titular character is a ronin, and in this film, he finds himself allied with a group of warriors who want to eliminate the villainous individuals within their clan.
It's a surprisingly funny movie at times, even though it deals with serious themes, deconstructing the samurai mythos while also having a solid amount of gritty sword-fighting action. It's another winning samurai movie from Kurosawa, who was one of the best in all Japanese cinema when it came to tackling movies within this genre.
Watch on The Criterion Channel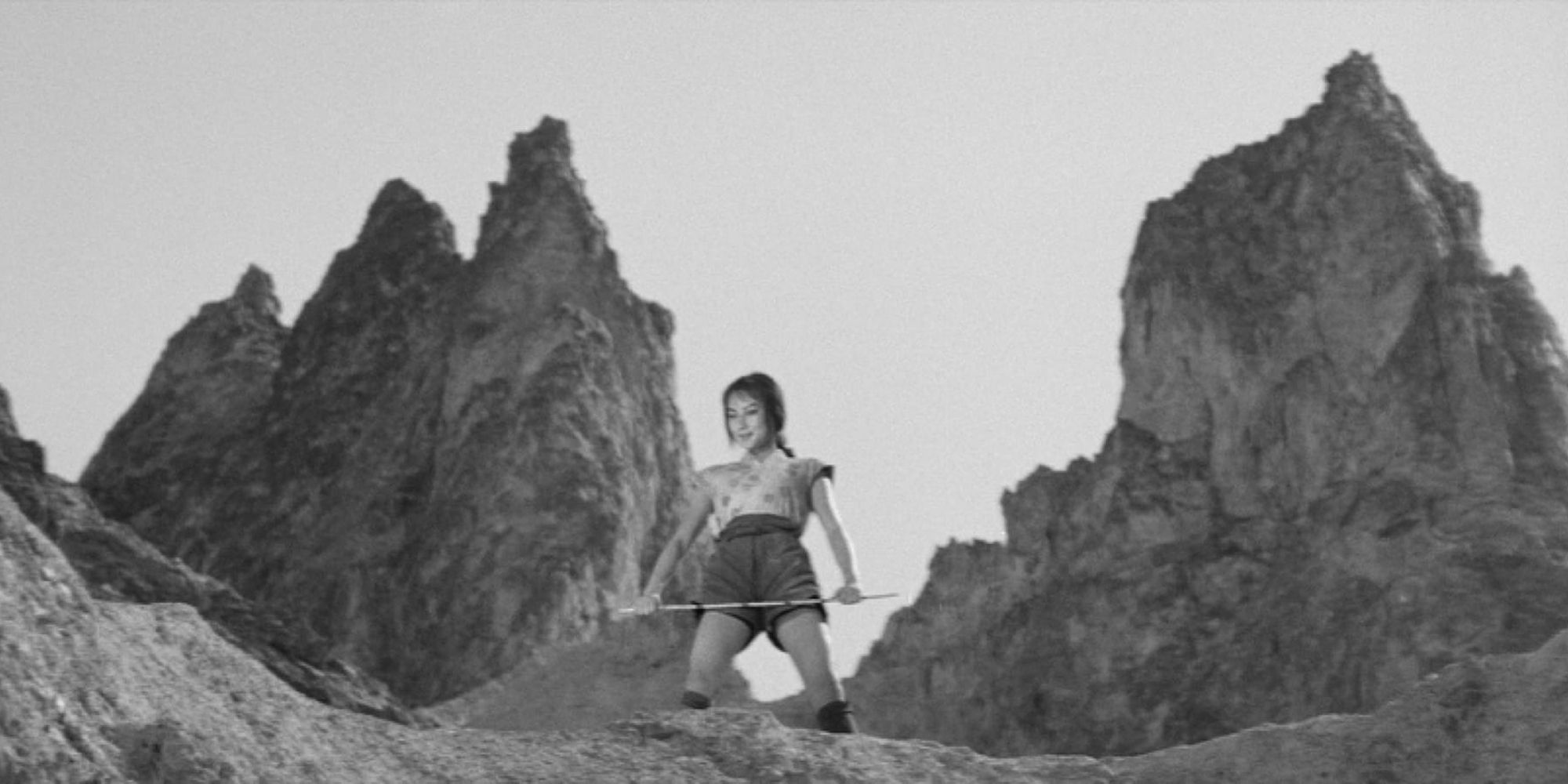 Letterboxd Rating: 4.1/5
The Hidden Fortress is a movie that's said to have had quite an influence on American filmmaker/producer George Lucas. It's a samurai/adventure movie that served as one of the influences on Star Wars, with its epic plot being about two peasants unknowingly stumbling into a large-scale conflict when they meet a warrior and princess in hiding.
RELATED: The Best Toshiro Mifune Movies, Ranked
In no way did Lucas plagiarize the film, as there are too many differences, but parts of the narrative and some of the characters are certainly comparable to those that audiences later saw in a galaxy far, far away. And when viewed on its own, The Hidden Fortress is also just a compelling and entertaining action/adventure movie, and stands as one of the most accessible of all Akira Kurosawa movies.
11
'Dreams' (1990)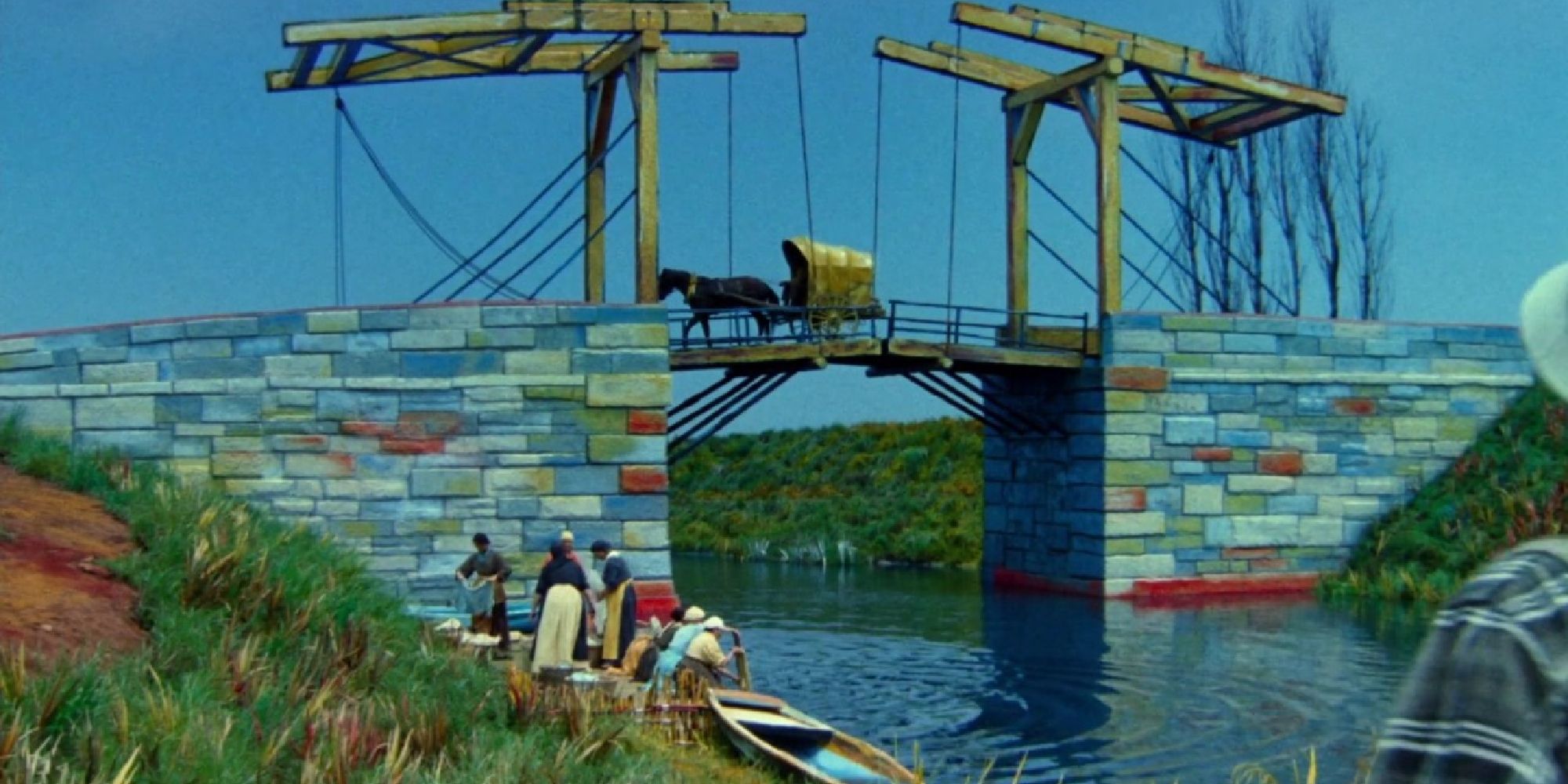 Letterboxd Rating: 4.1/5
Dreams ended up being one of Akira Kurosawa's final films, and it stands out from many of his other films, which tended to be historical dramas, contemporary crime films, or samurai movies. Instead, Dreams is an anthology film, with each sequence being based on various dreams that the famed director had throughout his life.
As you might expect, some of these are light-hearted, some are fantastical, and others are quite unsettling. It's a movie packed with unique imagery and a genuinely dreamy atmosphere, and provides an interesting look into the mind of one of the 20th century's greatest filmmakers. As such, it certainly earns its Letterboxd rating.
10
'Kagemusha' (1980)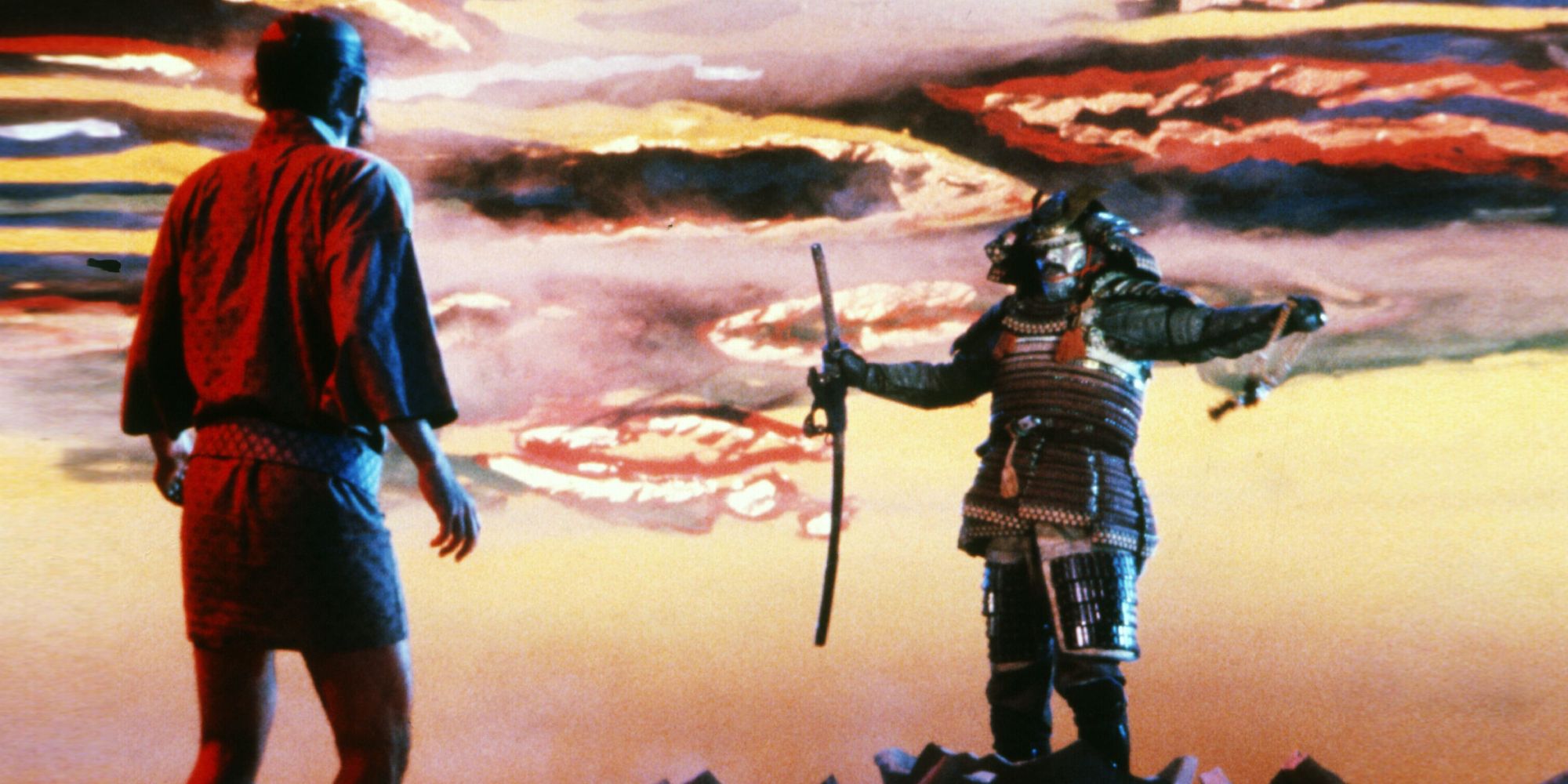 Letterboxd Rating: 4.1/5
One of the best movies of 1980, Kagemusha is a true epic, and one of the boldest Kurosawa movies from a visual perspective. It also tells an intriguing story, following a thief who's enlisted to be a double for a fearsome warlord, given the two look almost identical.
When the warlord suddenly dies, the thief is required to take his place, ensuring that those who serve the now-dead warlord won't lose morale. It runs for about three hours, and uses that time and space to have some impressively large-scale battle sequences that are complemented by a similarly huge color scheme, as well as effective theatrical performances from its cast.
9
'Rashomon' (1950)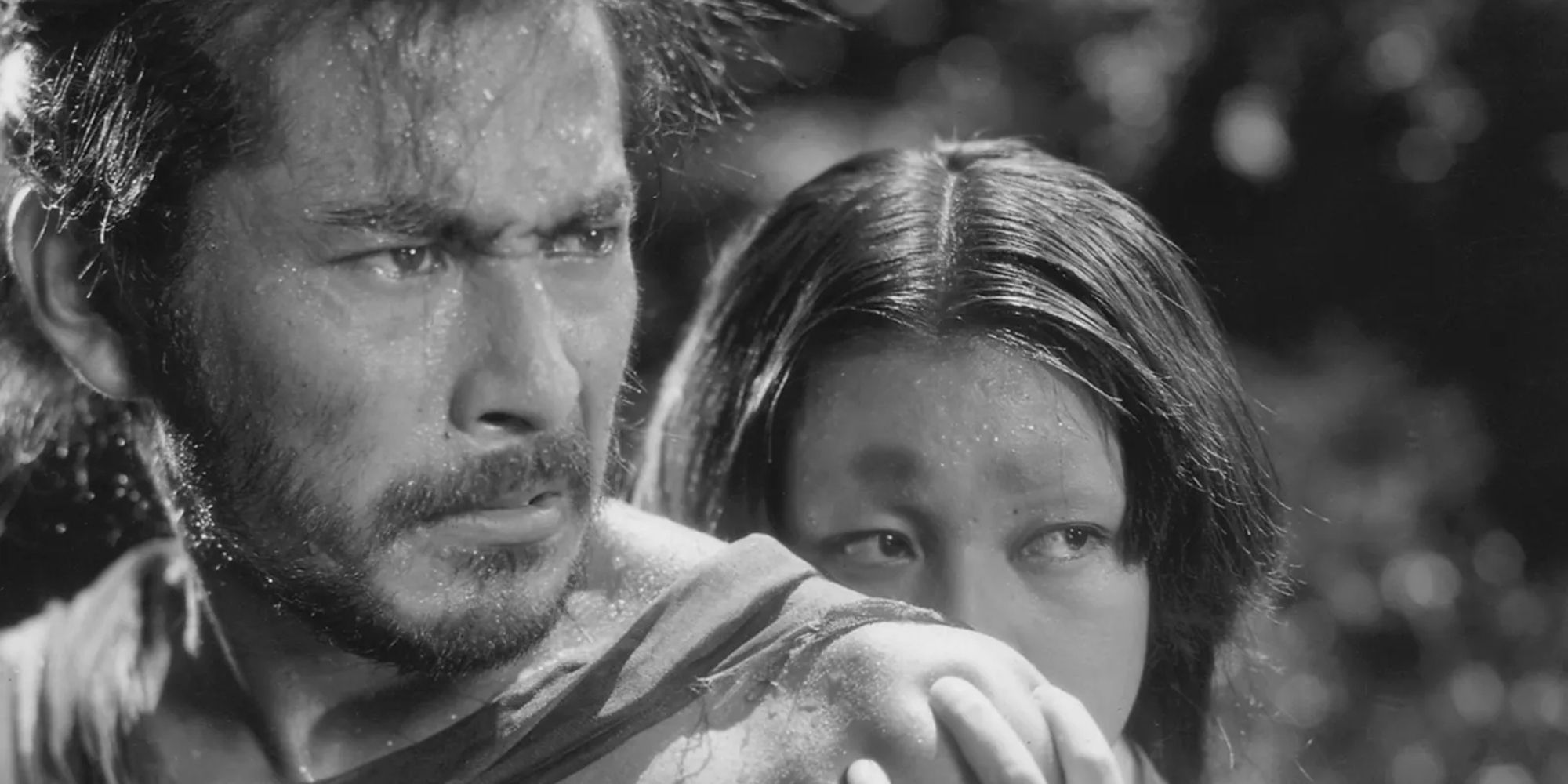 Letterboxd Rating: 4.2/5
The most striking thing about Rashomonis its radical structure, where the same horrific crime is shown four different times, from four different perspectives. It's a film that sheds light on the way that human memory can distort the objective reality of what happens, and what that means for the pursuit of justice, when eyewitnesses are often seen as key for solving crimes.
RELATED: Every Akira Kurosawa Samurai Movie, Ranked
It might not be at the very top of Kurosawa's filmography when it comes to its average rating, but it was arguably the movie that made Kurosawa (and even Japanese cinema as a whole) intentionally recognized. It still stands as an engaging and tense viewing experience, and the ideas it raises still prove relevant to systems of justice today.
8
'Dersu Uzala' (1975)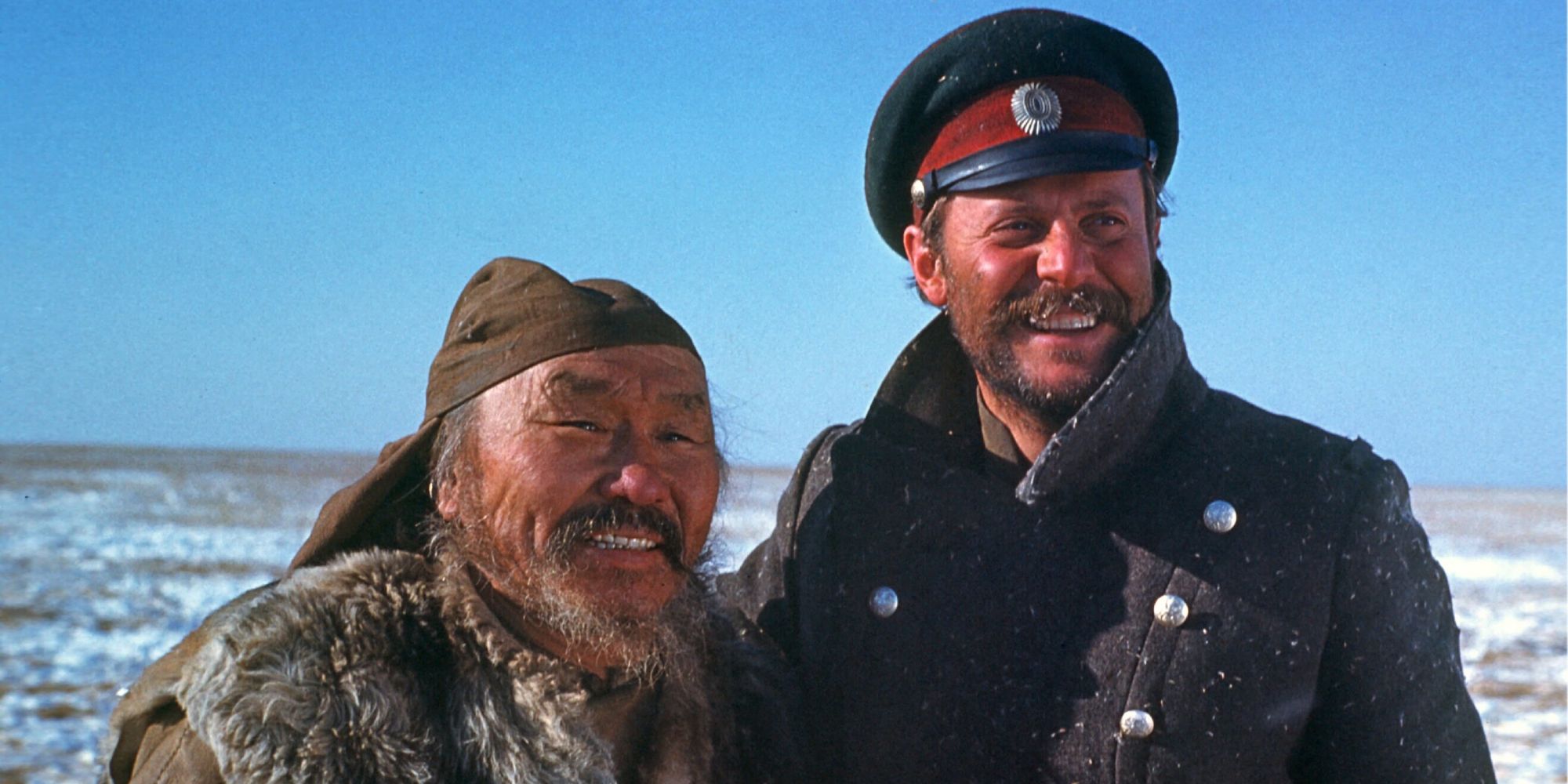 Letterboxd Rating: 4.2/5
A co-production between Japan and the USSR, Dersu Uzala has the unique distinction of being the only Kurosawa film with Russian dialogue. It takes place in unmapped Russian forests, and follows the bond that develops between two people: one who's made the wilderness his home, and the other who finds it alienating and unlike the life he's used to living.
Given it feels like the odd one out when looking at Kurosawa's filmography, Dersu Uzala certainly isn't one of his most famous, but it retains a high rating from those who have given it a chance. It was also an important film for Kurosawa's career, as he'd suffered some setbacks throughout the start of the 1970s, with Dersu Uzala's positive reception re-energizing his creative spirit going forward.
Watch on The Criterion Channel
7
'Throne of Blood' (1957)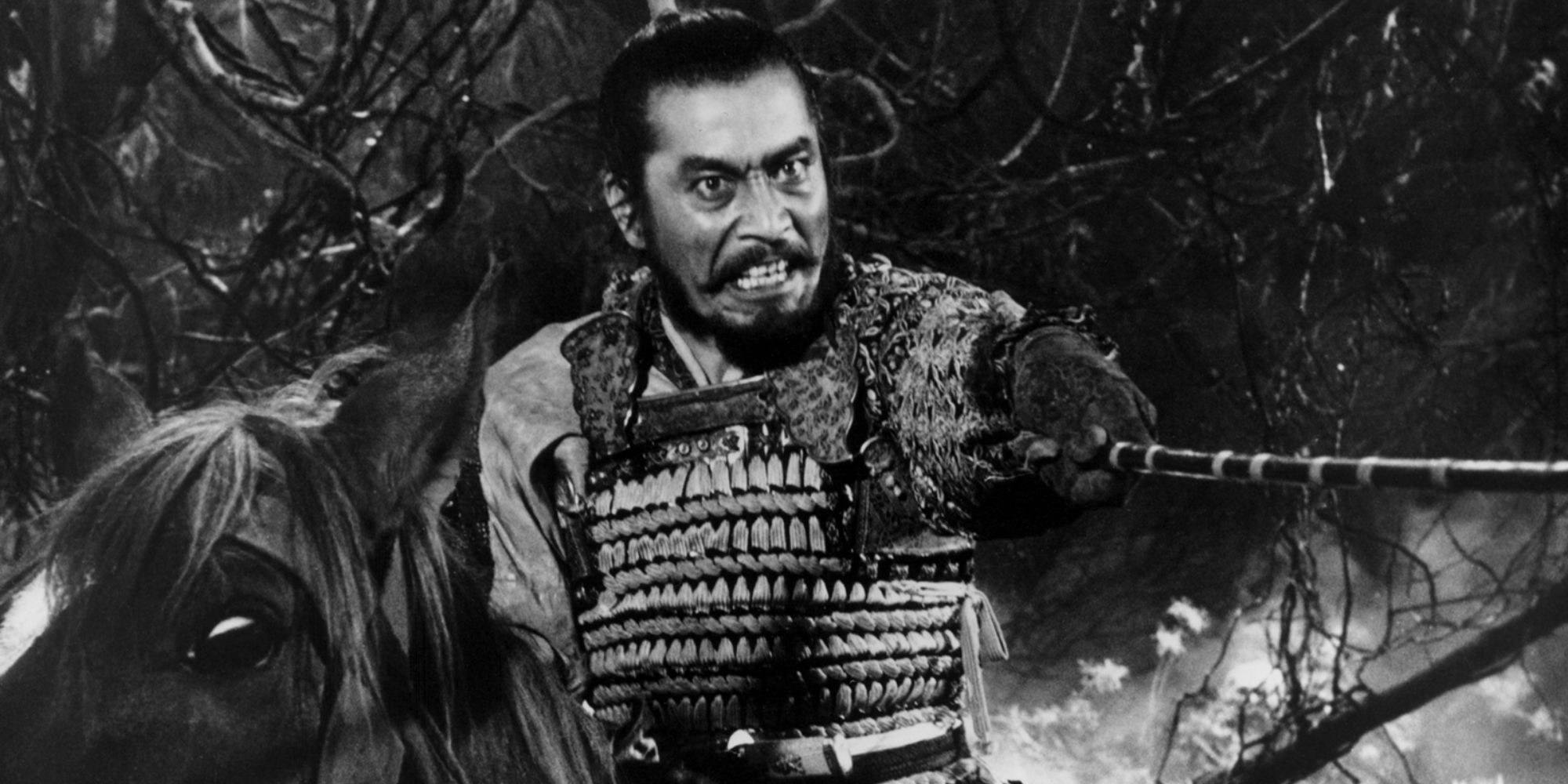 Letterboxd Rating: 4.2/5
Throne of Blood isn't the only time Akira Kurosawa would adapt a play by Shakespeare, but it's not only one of his best films – it's arguably one of the best film adaptations of a Shakespearean play. Here, he tackles the tragedy of Macbeth and puts his own spin on it by setting the action in feudal Japan.
The result is a highly engaging film, as it retains enough of the original play to carry its strengths while also making enough small changes to feel exciting for those familiar with Macbeth. It's rightly seen as one of Kurosawa's best films on Letterboxd, and also features one of the best performances of Toshiro Mifune's career (a legendary actor who frequently collaborated with Kurosawa).
6
'Yojimbo' (1961)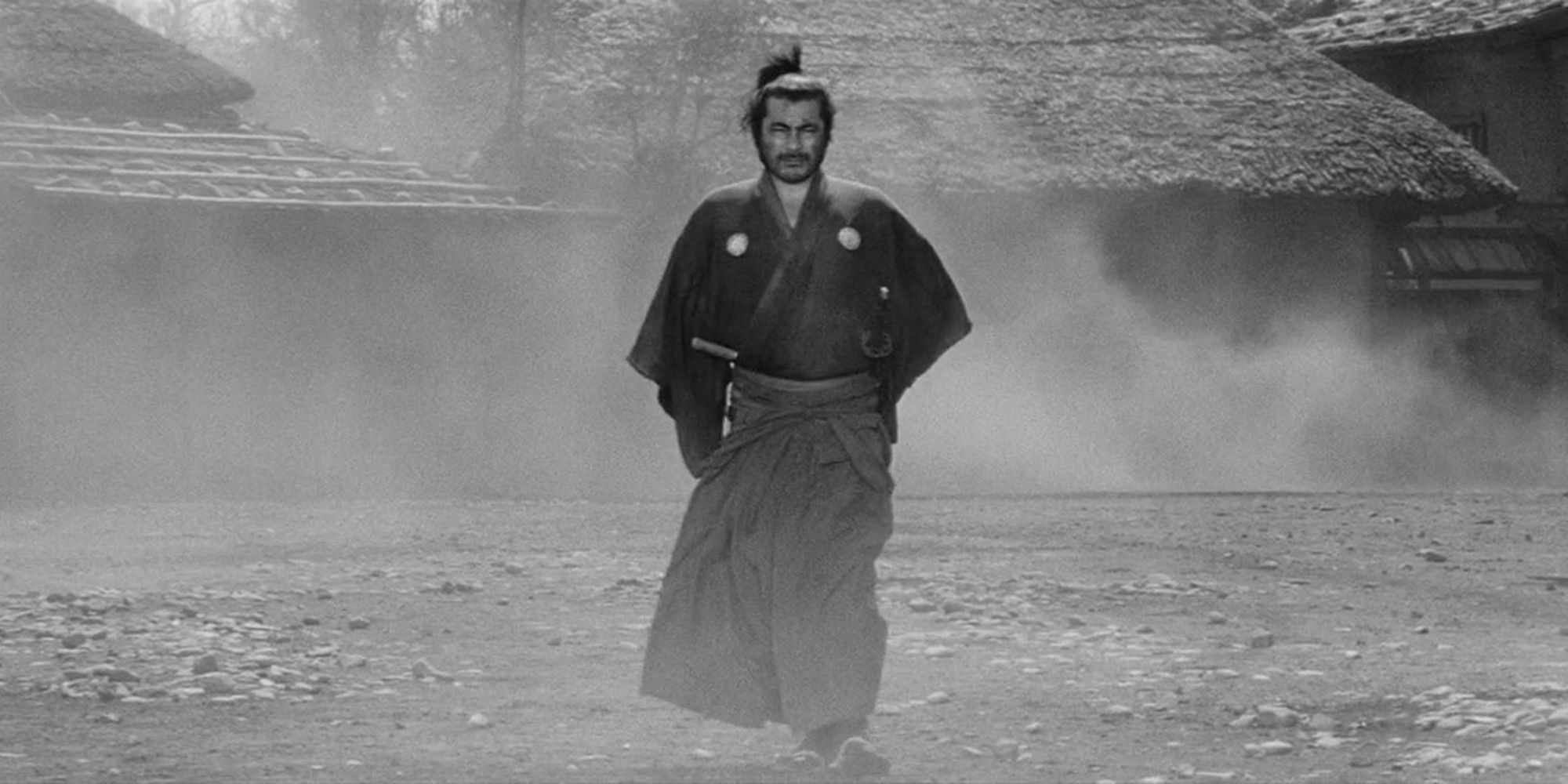 Letterboxd Rating: 4.2/5
Popularizing a premise that would later be reused by films like A Fistful of Dollars and Last Man Standing, Yojimbo is a highly entertaining and tense samurai drama. A lone, unnamed samurai comes to a town, only to find it's fallen into disarray because of a violent gang war. He seizes the opportunity to take advantage of both sides for his own benefit and collaborates with either side to set them against each other.
RELATED: The Best Tatsuya Nakadai Movies, Ranked
Watching a cunning protagonist take advantage of two sets of clueless criminals makes for a fun movie, and though Yojimbo is light on action, it's heavy on suspense. It also helps that when the unnamed protagonist is required to show off his fighting prowess, the action ends up being satisfying despite its brevity.
5
'Red Beard' (1965)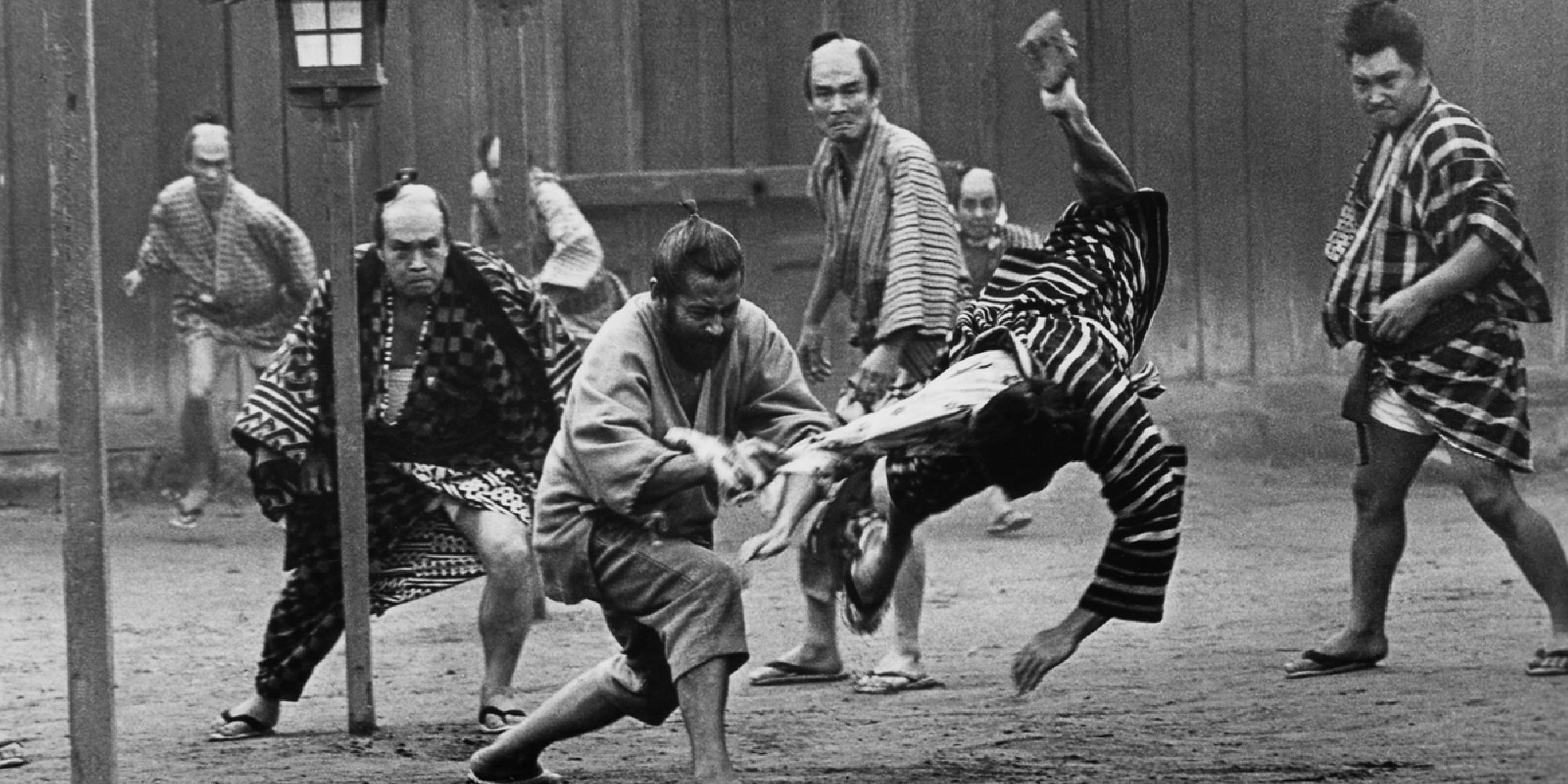 Letterboxd Rating: 4.2/5
Red Beard is one of Kurosawa's longest movies, clocking in at 185 minutes. It's also notable for being the last time Kurosawa and Toshiro Mifune would work together on a film, as their falling out after Red Beard's release put an end to their collaboration, which had lasted for an impressive 16 films.
It's surprising to see Red Beard ranked as high as it is, and it's also worth noting that it doesn't have a high number of viewers, with about 23,000 Letterboxd users logging it (in comparison, Yojimbo has nearly 100,000 more views). Still, it's clearly a film that's resonated with the community, and it's undeniable that this epic-length movie about a grouchy yet compassionate doctor training a new apprentice is a powerful film.
4
'Ran' (1985)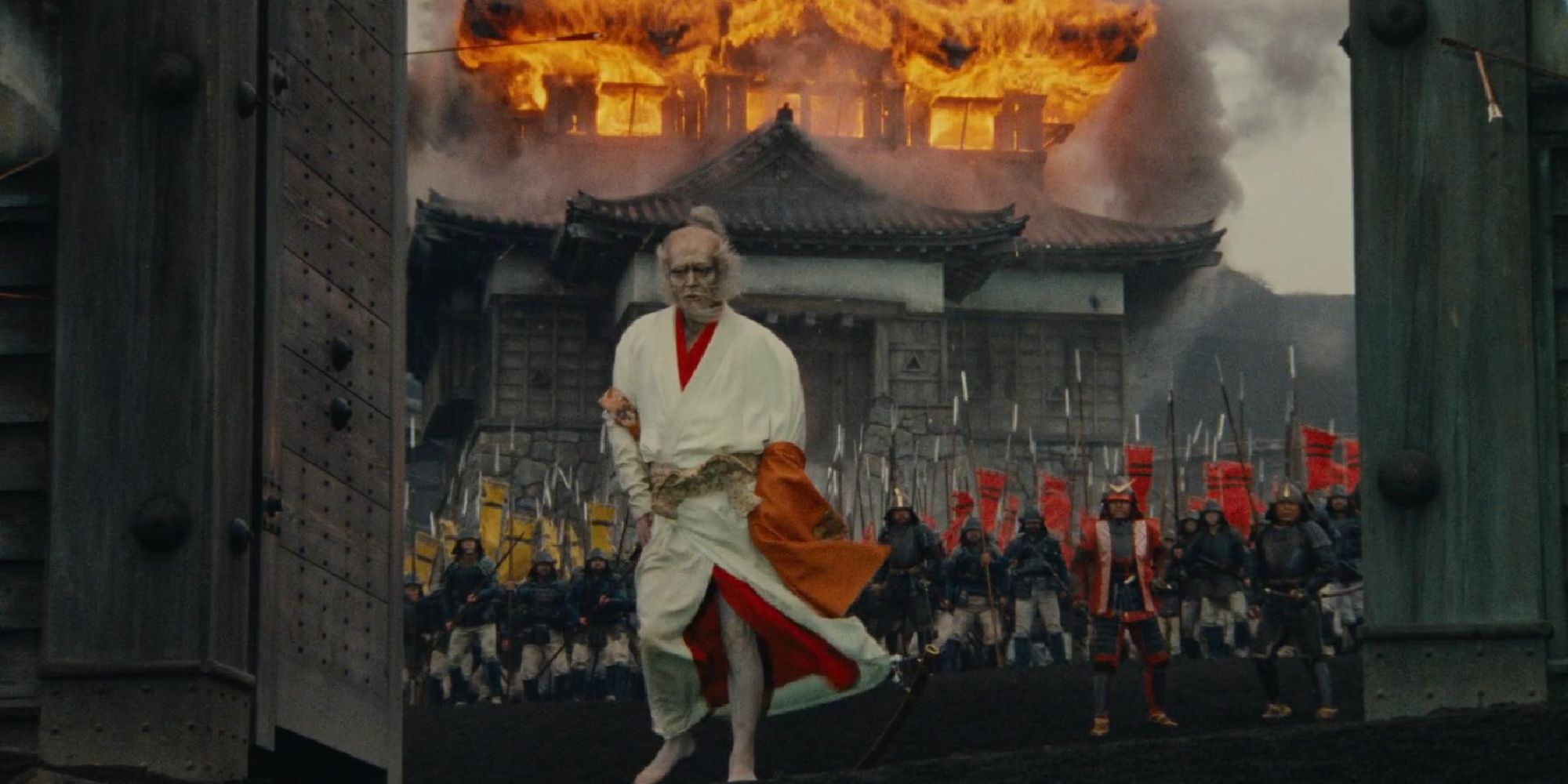 Letterboxd Rating: 4.4/5
While Throne of Blood saw Akira Kurosawa adapting Macbeth and The Bad Sleep Well (1960) saw him loosely adapting Hamlet, with 1985's Ran, the great director set his sights on Shakespeare's play King Lear. It takes the story of an aging king trying to divide his kingdom up among his three sons and places it in 16th-century Japan to dazzling effect.
Visually, it might well be Kurosawa's best-looking movie, owing to its grand scope and remarkable use of color throughout. It's a long film with some slow scenes, yet it's able to hold interest incredibly well, and ends up being a remarkable achievement that Kurosawa deservedly received a Best Director nomination at the Oscars for.
3
'Ikiru' (1952)
Letterboxd Rating: 4.4/5
Ikiru is likely Akira Kurosawa's most bittersweet and moving film. It has a simple story that delivers a wide array of emotions, centering on a bureaucrat whose perspective on life is dramatically changed when his doctor tells him he's terminally ill and won't have long to live.
RELATED: The Best Existentialist Movies That Will Make You Reevaluate Life
So begins a redemptive tale, with the main character setting out to do as much good as he can in his final days, which includes helping to build a playground in an impoverished neighborhood. It's hard to imagine someone watching Ikiru and not feeling at least a little bit moved, which would help explain its high rating.
2
'High and Low' (1963)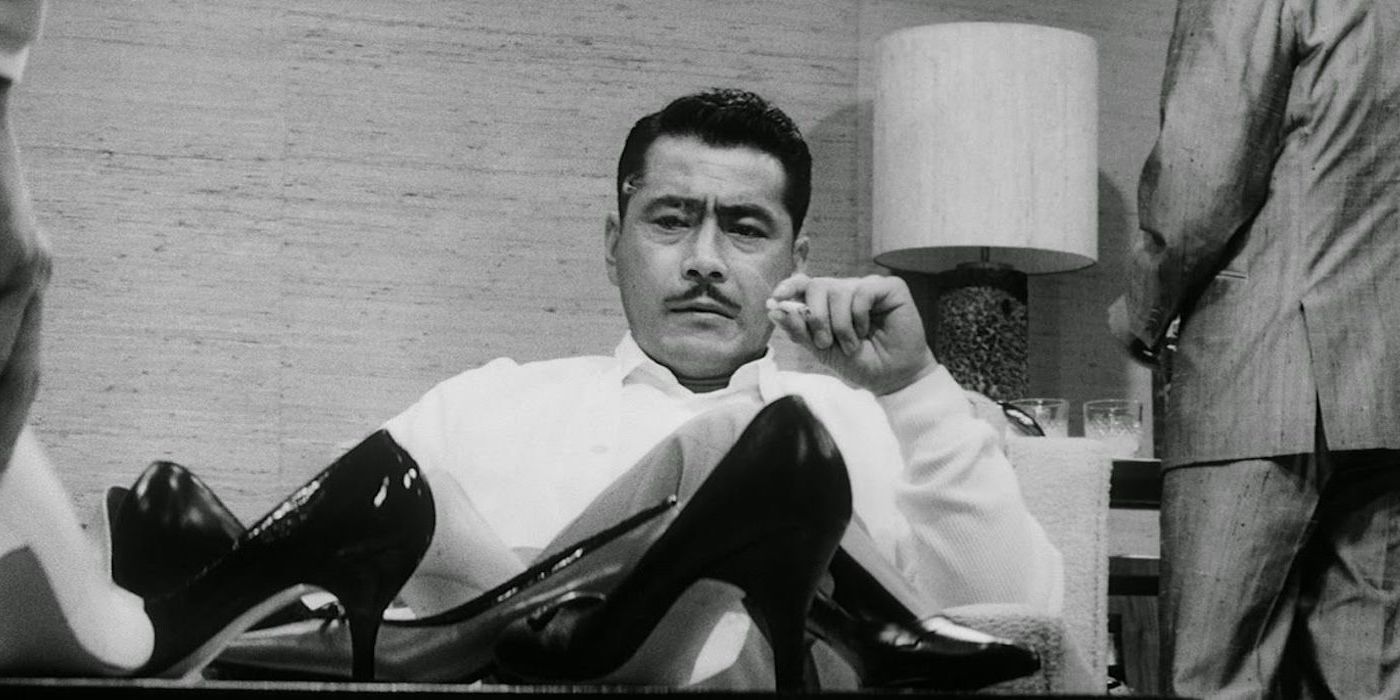 Letterboxd Rating: 4.5/5
Few thrillers that are as old as High and Low hold up and remain exciting the same way High and Low does. It's a crime/thriller about a wealthy executive being extorted for money after one of his worker's sons is kidnapped and held for ransom, with the film largely centering on the detectives who are enlisted to track down the kidnapper.
It's a fairly lengthy film at 142 minutes long, but is paced and plotted extremely well, ensuring that it doesn't feel its length. It's also got an amazing cast filled with numerous actors Kurosawa worked with on more than one occasion (including Toshiro Mifune), and the way its simple premise expands out and becomes more tense and complex as the film progresses makes it riveting to watch.
1
'Seven Samurai' (1954)
Letterboxd Rating: 4.5/5
A revolutionary action epic that's aged like wine in the nearly 70 years since its release, Seven Samurai is an undeniable classic. Its premise has been recycled and parodied numerous times for good reason: it's simply an undeniably satisfying and exciting story.
The inhabitants of a small village become tired of constant bandit attacks, and set out to find samurai who will help them defend themselves. It uses its 3.5-hour runtime to develop characters and build suspense, making the climactic battle scenes all the more exciting in the process. It's not hard to understand why Seven Samurai sits at a 4.5/5 rating on Letterboxd, and within the top 10 of the site's top 250 movies of all time.
NEXT: Every 'Lone Wolf and Cub' Movie, Ranked From Worst to Best