12 wild facts about Tom Brady's career, from beating every NFL team at least once to insane Super Bowl percentage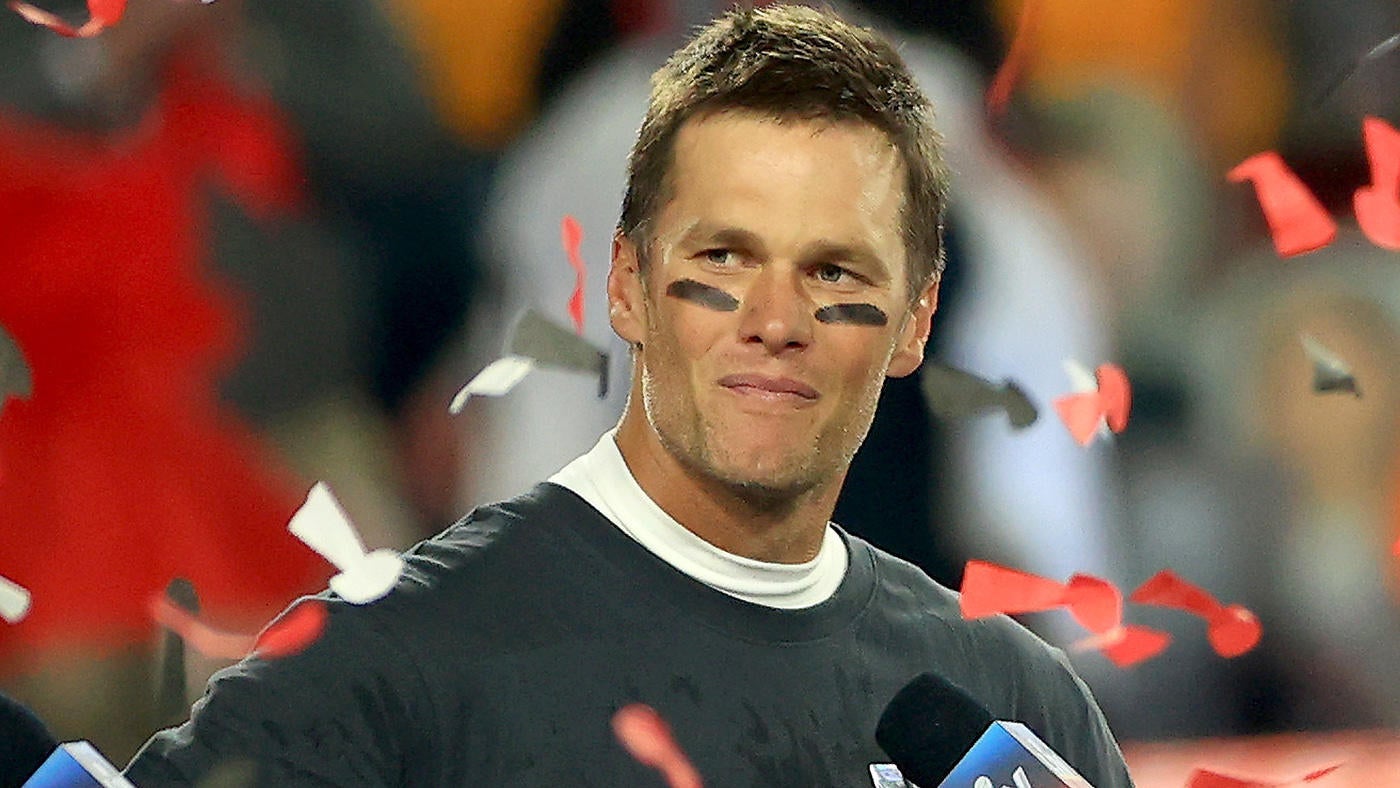 You probably know that Tom Brady is the GOAT, holding just about every regular season, playoff, and Super Bowl passing record under the sun. However, there are a few other facts you need to see that will likely make your jaw drop. Below, we examine 12 of the wildest facts from Brady's 23-year NFL career as he officially retired on Wednesday at the age of 45.
1. No NFL team had a track record against Tom Brady
That's not a typo. The most successful player in NFL history did not have a losing record against any team, including the playoffs. He's also one of four players to beat all 32 teams, along with Brett Favre, Peyton Manning and Drew Brees.
2. Brady had three Hall of Famer careers in one
That pretty much speaks for itself, but you should also know that Brady had more touchdown passes in his 40s (193) than Troy Aikman in his entire 12-year career (165).
3. Brady has never played a snap that would have mathematically knocked him out of playoff contention
Even when he didn't make the postseason in 2002, he wasn't officially eliminated from the playoffs until results on the final day of the season eliminated the Patriots after they'd already played.
4. Brady had passing yards worth 50.7 miles (89,214)
That's enough to go up and down Mount Everest four times and back up a fifth time. Mount Everest, the highest point above sea level on Earth, is 5.5 miles high.
Brady also had more passing yards (89,214) than Joe Montana and Steve Young combined (73,675) and nearly 40,000 more than the rest of the 2000 draft class combined (49,548).
5. Brady won a ring for every QB drafted before him in 2000 (six), plus one for himself
Brady's seven championships are the most in NFL history. Not bad for someone who was drafted 199th overall in 2000. Ahead of him, six QBs were selected (Chad Pennington, Giovanni Carmazzi, Chris Redman, Tee Martin, Marc Bulger, Spergon Wynn), meaning he'd won enough rings for every quarterback and he'd still have one of his own.
6. Brady reached the Super Bowl by a higher percentage than Stephen Curry with a 3
Brady reached the Super Bowl 10 times in 21 seasons as a full-time starter (this excludes 2000 when he was a backup and 2008 when he tore his ACL in Week 1). Therefore, he was more likely to reach the Super Bowl (48%) than the greatest 3-point shooter of all time – Stephen Curry, who has a 43% lifetime 3-point percentage – a 3.
7. Six players who began their careers after Brady have already entered the Hall of Fame
During Brady's illustrious 23-year career, six other NFL players also enjoyed great careers. In fact, these six — LaDainian Tomlinson (2017), Ed Reed (2019), Troy Polamalu (2020), Steve Hutchinson (2020), Calvin Johnson (2021), and Richard Seymour (2021) — have all made it into the Hall of Fame before Brady ended his storybook career.
8. Brady was the last active professional athlete to be drafted by the Montreal Expos
Brady's retirement means there are no more active professional athletes to be drafted by the Expos. He was recorded in the 18th round from Montreal in 1995.
9. Brady has the second most receiving yards in NFL history after age 40
Brady had six receiving yards in his 40s thanks to a six-yard catch against the Titans in 2018. That's still good enough to be the second-highest total after his 40th birthday in NFL history behind Jerry Rice.
10. Brady will earn more as a broadcaster than he did in his NFL career
Brady has the highest career earnings in NFL history ($333 million) but will make more as a broadcaster.
11. There's just one holdover on the NFL's top 10 passing TD leaderboard from 2000
Brady's career has lasted so long that today there is only one player in the top 10 on the all-time touchdown passing leaderboard who was also in the top 10 when Brady came to the league in 2000. This is Dan Marino, who was the NFL's all-time leading player in this category when Brady was drafted and now ranks seventh.
There have been 217 individual 4,000-yard passing seasons in NFL history, and 179 of those (82%) have come since Brady joined the league in 2000.
12. Brady won six playoff games as he passed more than 50 times, twice all others in league history combined
Usually when you have to throw 50 times in a playoff game, your team gets hammered and you pile up garbage time stats. But for Brady, no deficit was ever out of reach. He was 6-4 (.600) in his playoff career in attempting 50 passes, including a 25-point comeback win in Super Bowl LI over the Falcons when he threw 62 times. All other players in postseason history are 3-34 (.081) if they fold 50 times.
Contributed by CBS Sports Research
https://www.cbssports.com/nfl/news/12-wild-facts-on-tom-bradys-career-from-beating-every-nfl-team-at-least-once-to-insane-super-bowl-percentage/ 12 wild facts about Tom Brady's career, from beating every NFL team at least once to insane Super Bowl percentage