12 amazing photos from the first year of the Perseverance expedition to Mars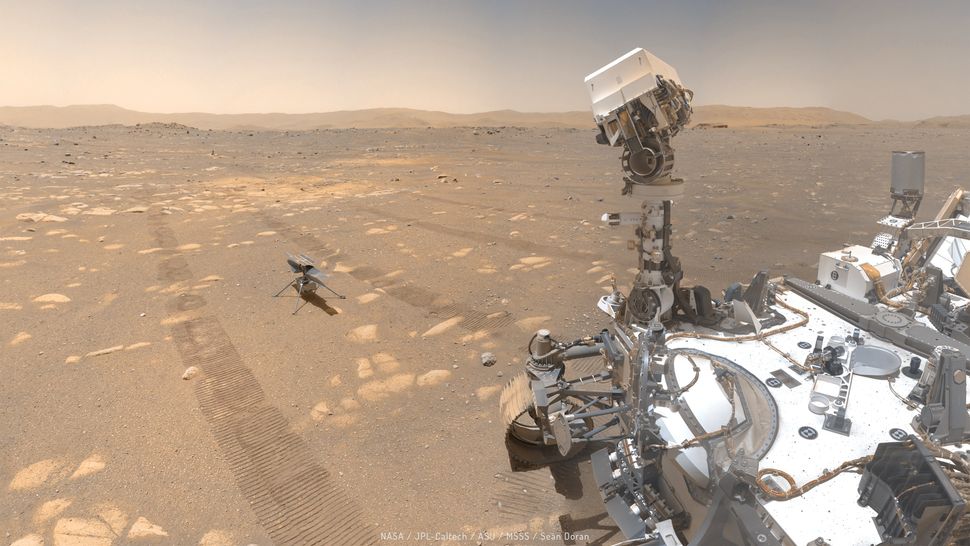 NASA's Perseverance probe has now been exploring Mars for a year, and it's taken some amazing photos in that time.
Car size Enduring adventurer touches down inside the Red Planet's 28-mile (45 km) wide Jezero Crater on February 18, 2021. The rover is looking for signs of past Mars life in Jezero, where there is a large lake and a river delta in the ancient past. It also collects and stores dozens of samples for future return to Earth.
Perseverance is not alone on the floor of Jezero. A 4-pound (1.8 kg) helicopter named Skillful landed by rover, tasked with showing that it's possible to explore the air on Mars despite the planet's thin atmosphere. Ingenuity has completed a five-flight main mission and is currently serving as a scout for Perseverance, with a total of 19 Mars missions to date.
Here are some of the most memorable photos of (and of) the robot duo from the past 12 months. This is just the smallest sample, as there are literally thousands to choose from – more than 200,000 in fact. If you want to see more, check it out Raw Image Database of Perseverance and Ingenuity which NASA provides for free.
In the photo: NASA's Perseverance Mars Exploration Mission to the Red Planet
https://www.space.com/mars-perseverance-rover-ingenuity-helicopter-first-year-photos 12 amazing photos from the first year of the Perseverance expedition to Mars